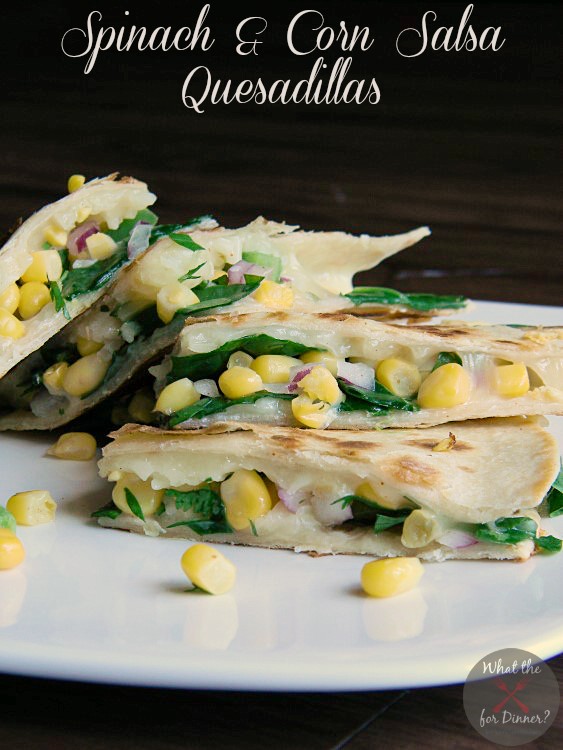 One of our families favorite easy meals is quesadillas. We probably have them at least a few times a month. They are easy to customize to everyone's taste buds & they are quick to cook.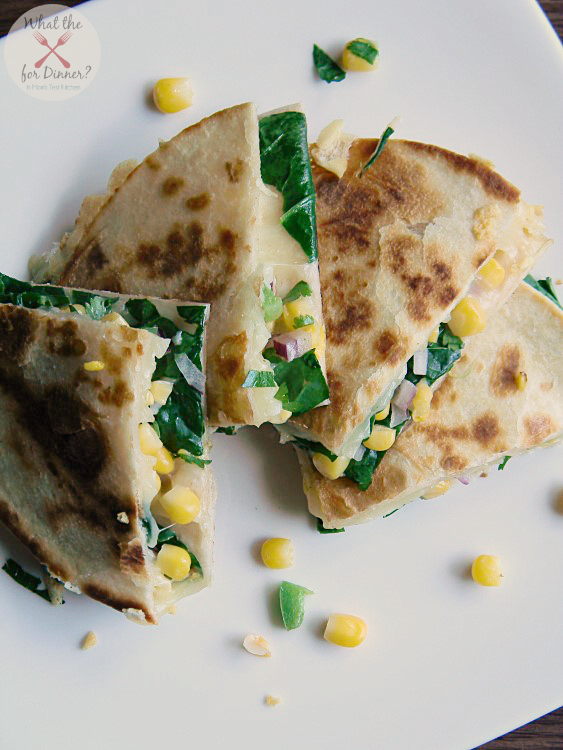 We tend to pack our quesadillas with veggies, like these Spinach & Corn Salsa Quesadillas. Fresh spinach mixed in with a copycat Chipotle corn salsa all piled on top of hot, melty KRAFT Monterey Jack cheese sandwich between two buttery tortillas – I'm getting hungry again just talking about them!!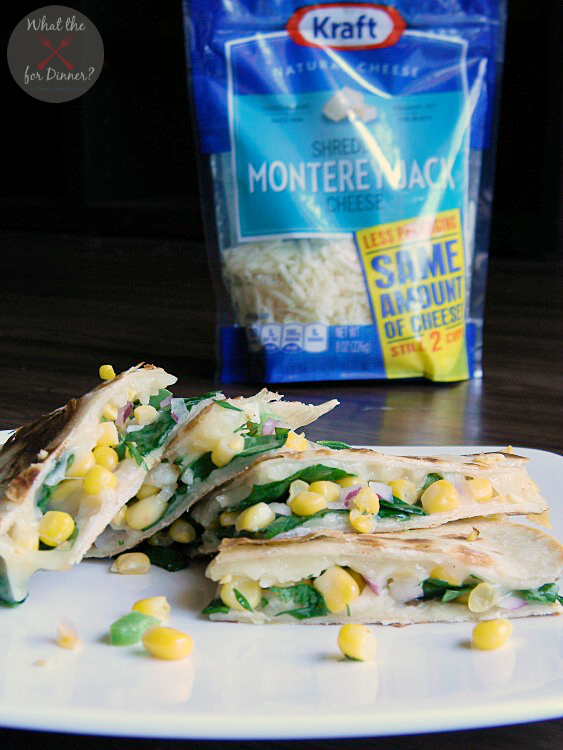 I know we just talked about the new KRAFT Stand Up Pouches that I picked up at Safeway Just For You Stores when I made the Chopped Chicken Salad, but can I just say again how much I love these things! Cooking the quesadillas was so much easier with the new pouch. I wasn't having to pick up & then lay down the bag of cheese every time I needed it. I was able to set up a little assembly line to work through to fill my quesadillas & to be able to have the cheese Stand Up in that assembly line was such a time saver! It made a quick dinner even quicker! And that will always be a win in my book!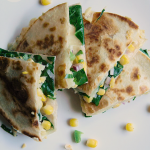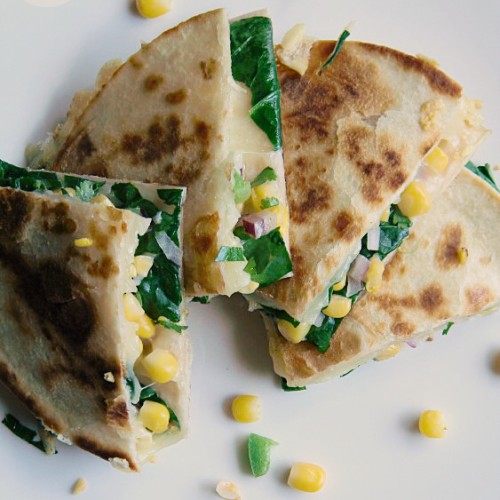 Print Recipe
Spinach & Corn Salsa Quesadillas
Ingredients
4

flour tortillas

1

tablespoon

butter

1

large handful fresh spinach leaves

roughly chopped

1

cup

corn salsa

1

cup

KRAFT Shredded Monterey Jack Cheese
Instructions
Spread a small amount of the butter on one side of each tortilla. Place one tortilla, butter side down, on a warm griddle. Top the tortilla with 1/4 of the cheese. Add some fresh spinach leaves & half of the corn salsa. Top with another 1/4 of the cheese & then top with another tortilla, butter side facing up. Cook over medium heat 1-2 minutes, or until the tortilla is golden brown, flip, and continue to cook until both sides are golden brown & the cheese is melted.
Notes
Corn Salsa recipe can be found HERE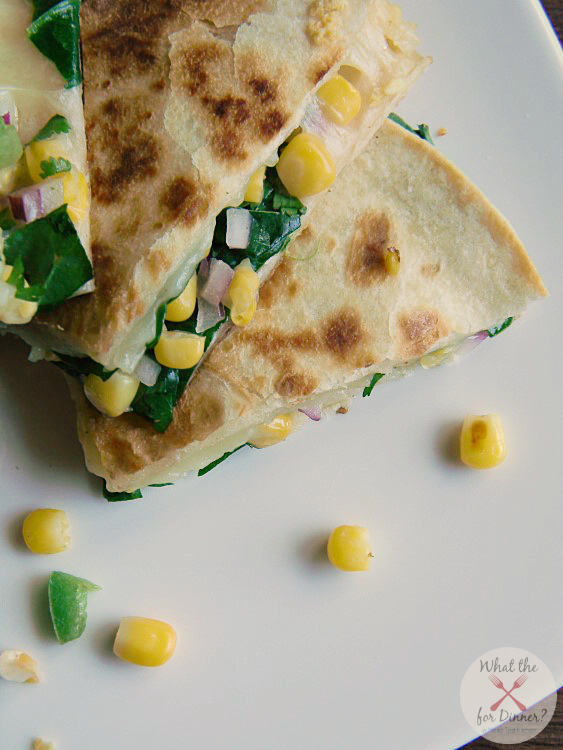 Want to check out these new KRAFT Stand Up Pouches for yourself? Then head over to your local Safeway Just For You Store to grab you a pouch or two!!