Red Wine & Pear Sorbet #CKMondaviHeroes
Red Wine & Pear Sorbet is easy to make, absolutely delicious and the perfect refreshing sweet treat for those July 4th backyard BBQ's!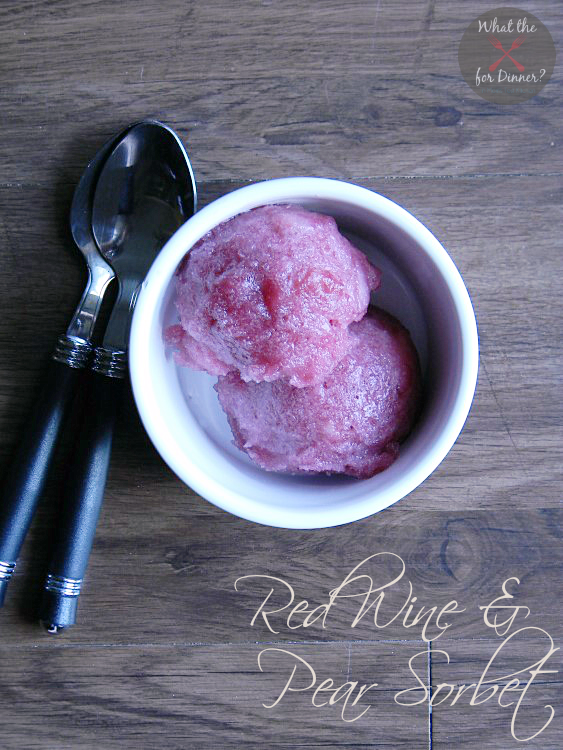 July 4th is only a week away which means it's full-fledged summer time here in Texas. Translation -> it's HOT! But that still won't stop us from spending the holiday grilling out & shooting off fireworks over the lake! We'll just need to make sure we have plenty of cool treats available & my Red Wine & Pear Sorbet is a perfect option!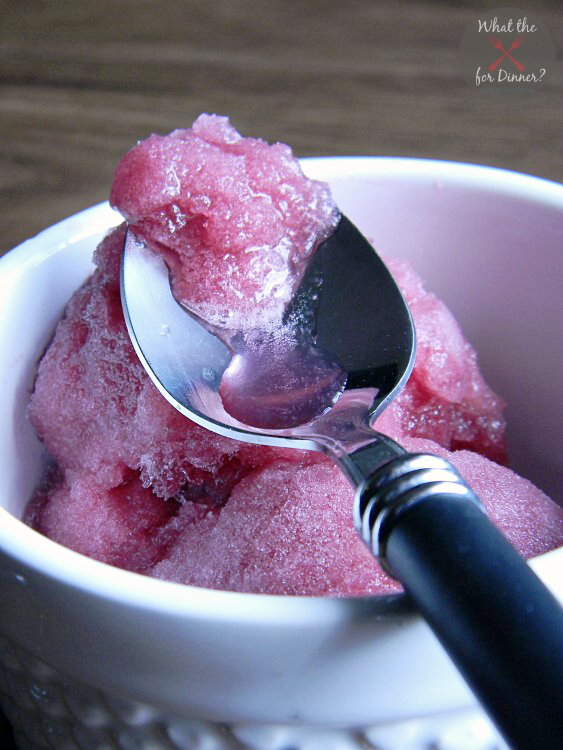 This sorbet is the perfect hot weather treat! It's not too sweet, so easy to make – no ice cream maker required! – and it's inexpensive to whip up which means it's perfect for serving to a crowd! To make my sorbet, I used CK Mondavi Scarlet Five Wine, which is the only American grown wine in the "supermarket wine under $10" category. The Scarlet Five is a blend of five red varieties – Cabernet, Merlot, Petit Verdot, Cabernet Franc & Malbec – capturing the best of each vintage. It's a full bodied wine with a soft balanced finished that paired perfectly with the sweetness of the pears.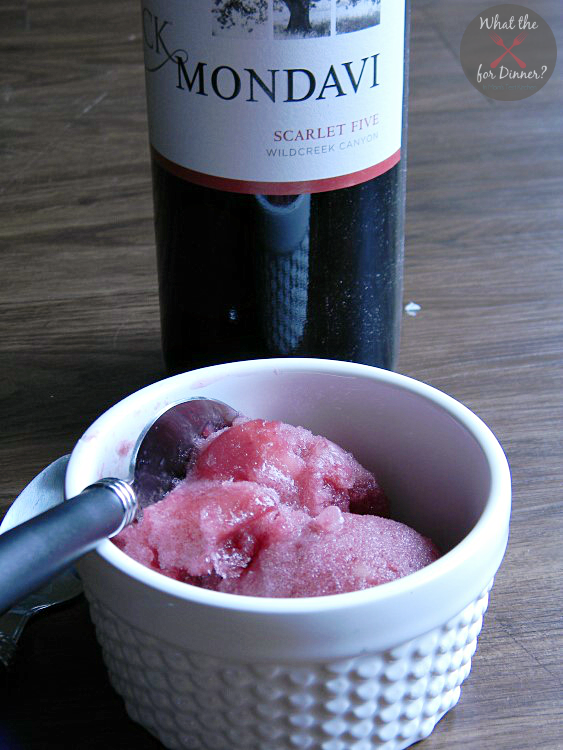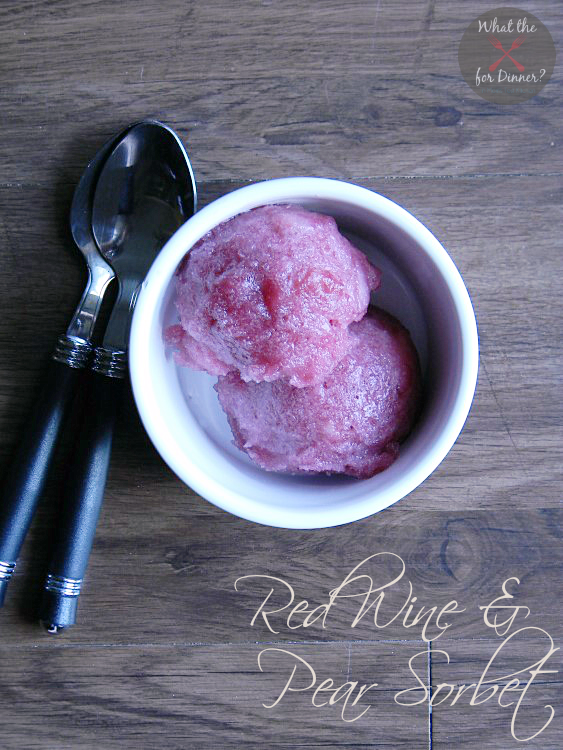 Red Wine & Pear Sorbet
Ingredients
1 cup CK Mondavi Scarlet Five
1 & 1/4 cups water
3/4 sugar
1 can 15.25 ounces pear slices, drained & cut into 1 inch pieces
2 small lemons juiced (about 2 tablespoons)
pinch of coarse salt
Instructions
In a small saucepan, bring the wine, water, and sugar to a boil over medium heat, stirring often, until sugar dissolves. Add the pears; reduce the heat, and simmer until tender, 5 to 10 minutes.

Stir in the lemon juice and pinch of salt; cool completely. Transfer to a shallow baking dish. Freeze until solid, about 6 hours up to overnight.

With a fork, break the frozen mixture into large pieces. In batches, puree in a food processor until completely smooth, 2 to 3 minutes per batch. Transfer to an airtight container; freeze until ready to serve (sorbet will be soft).
RECIPE INSPIRED BY: Martha Stewart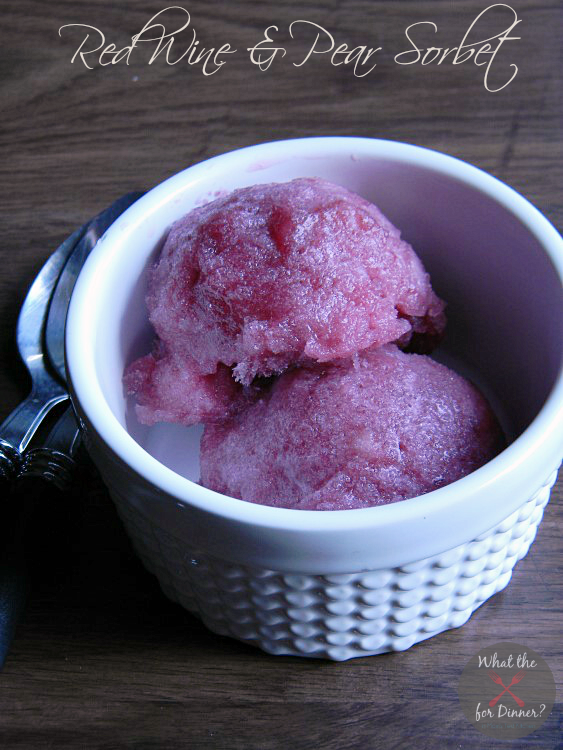 Not only do I love CK Mondavi wines because of the taste & the price, but I love the commitment they have in supporting our troops! A percentage of all sales of their wines between May – August is being donated to the Intrepid Fallen Heroes Fund (up to $50k), which is an organization that supports the men & women of our Armed Forces and their families. IFHF is funded entirely by public donations & serves our military personnel & their families who have been wounded or killed in service to our nation. I personally can't think of a better cause for July 4th!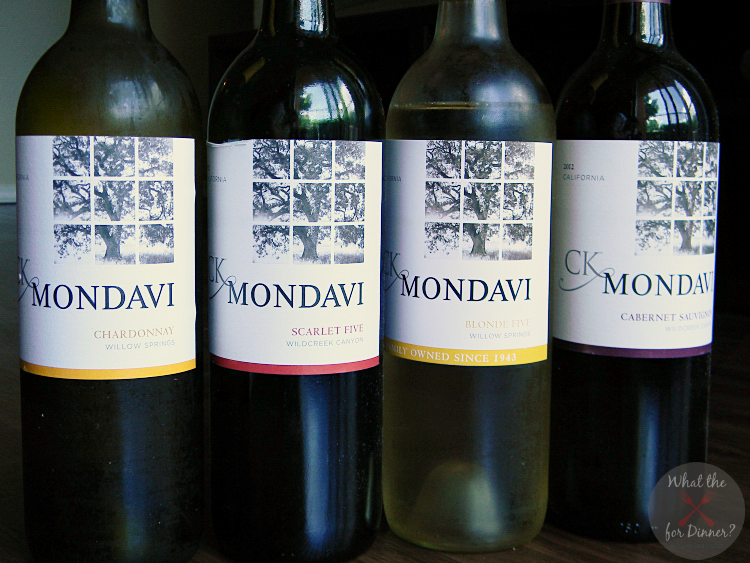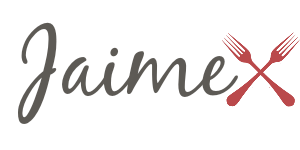 this recipe may be showing off at any of these fabulous parties
Disclosure: I was selected for this opportunity as a member of Clever Girls Collective and the content and opinions expressed here are all my own.