Hello again, it's Ang from Juggling Act Mama, back today with a delicious kid-friendly Three Cheese Sliders recipe! You're going to love the big flavor packed in these little babies!
When I was pregnant with Olivia, our youngest, all I wanted was cheeseburgers. It didn't matter what time of day it was, I wanted a burger like you wouldn't believe. In fact, my family threw me a 'baby sprinkle' and the main dish was cheeseburger sliders! And after I came home from the hospital with my little bundle of joy? Still wanted a cheeseburger – the craving has never subsided!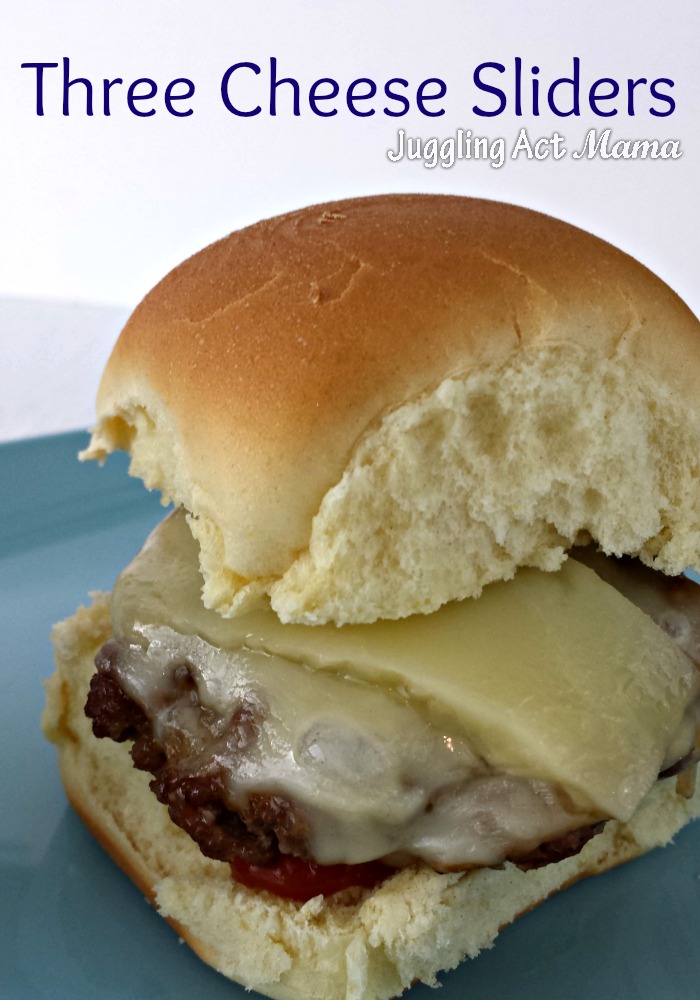 Now, I may be the number one burger eater in our house, but Mr. Juggling Act is the pro when it comes to cooking them up, so I'm going to share his tips with you here. The secret is adding some cheese to the beef before you make patties.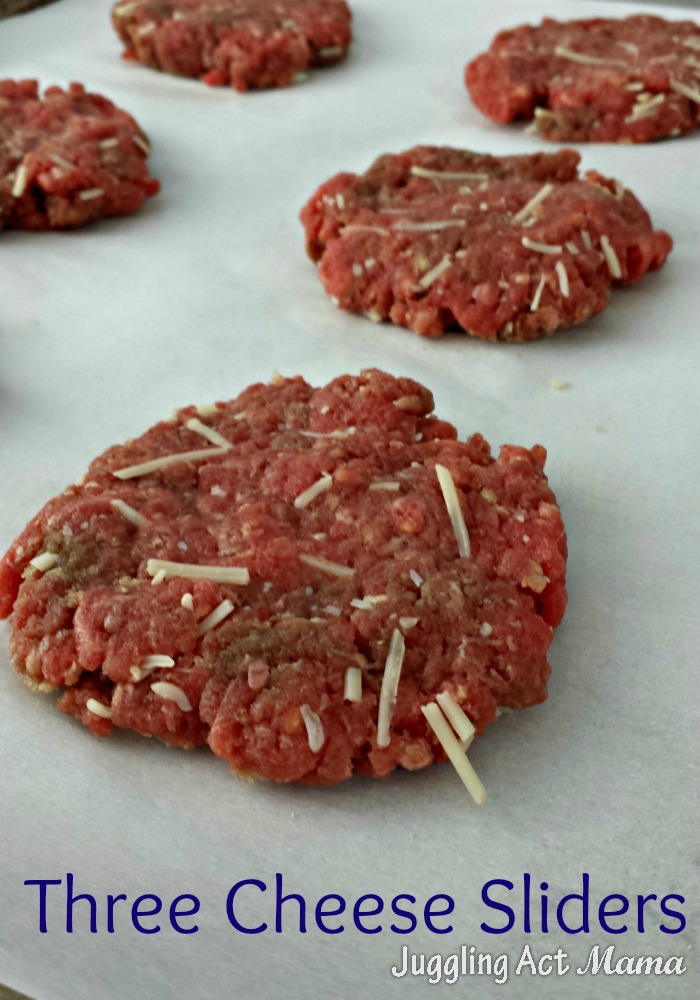 Triple Cheese Sliders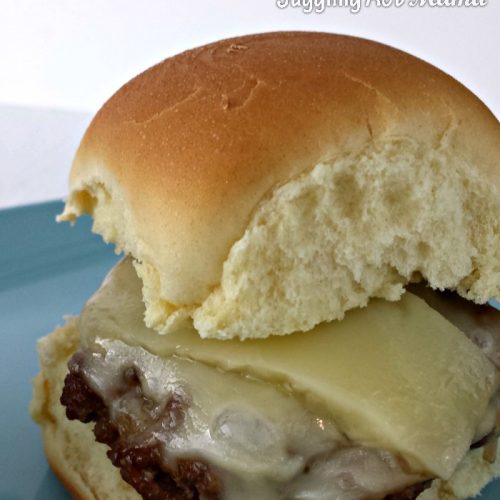 Three Cheese Sliders
Ingredients
1

lb

90% lean ground beef

1

Tbs

balsamic vinegar

2

Tbs

Worcestershire sauce

1/4

cup

seasoned breadcrumbs

1/4

cup

onion

finely minced

1½

tsp

finely minced garlic

4

oz

sharp Parmesan cheese

grated

8

"grinds" freshly ground black pepper

4

slices

Munster cheese

broken in half

4

slices

Colby or Monterrey Jack cheese

broken in half

8

slider rolls
Instructions
In a large bowl, blend together beef, balsamic vinegar, Worcestershire sauce, grated cheese, breadcrumbs, onion, and garlic. Do not over mix.

Score the meat into 8 equal portions. Form 8 patties and place on a cookie sheet lined with parchment paper.

Grill over medium-high heat until desired doneness. Top with one slice each Munster and Jack cheeses just before removing from the grill.

Serve on rolls with your favorite condiments and toppings.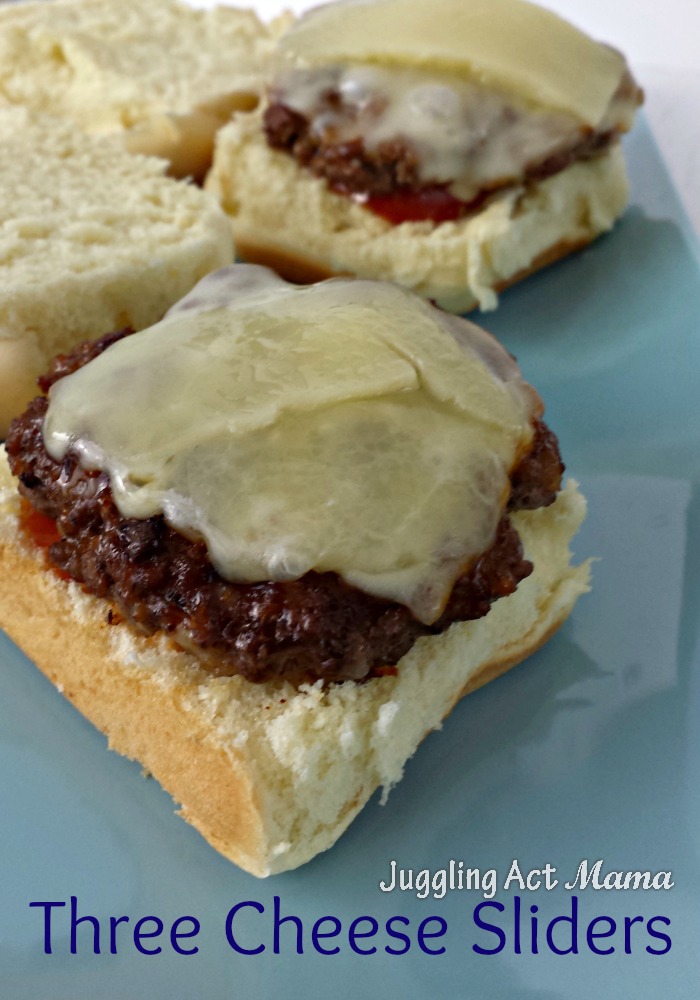 You've got to try these Three Cheese Sliders – they're just the best! Of course, you could make regular size burgers using the same ingredients, just divide the beef mixture into 4 patties instead of 8.
My favorite part of the cheeseburger craving story is this – Olivia now LOVES cheeseburgers. Coincidence? Maybe… either way, I'm happy to have another cheeseburger lover in the house!
If you love grilling, try one of these other great recipes: