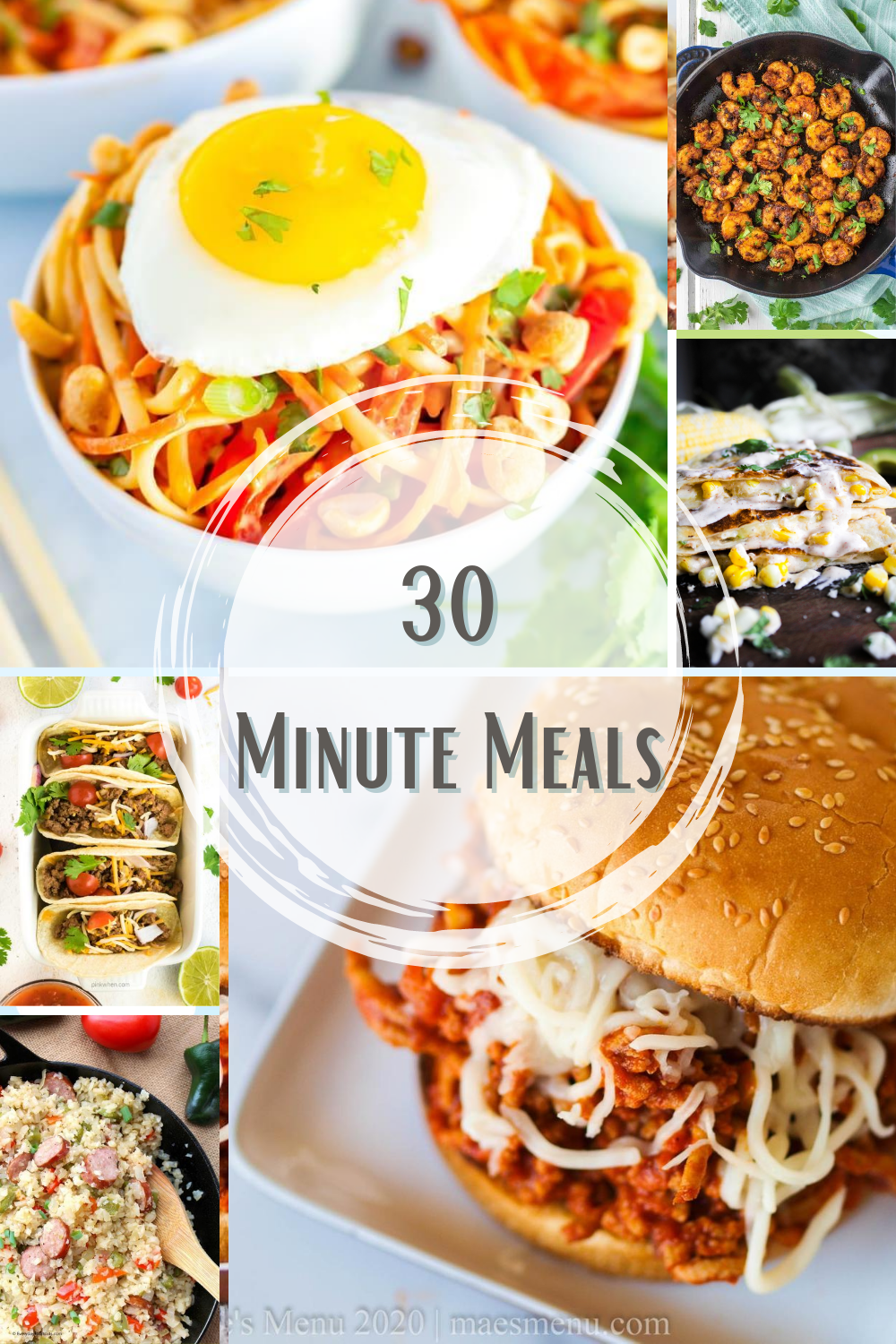 With the kids headed back to school, I want to make life easier with these quick and easy Thirty Minute Meals to get everyone fed in a flash!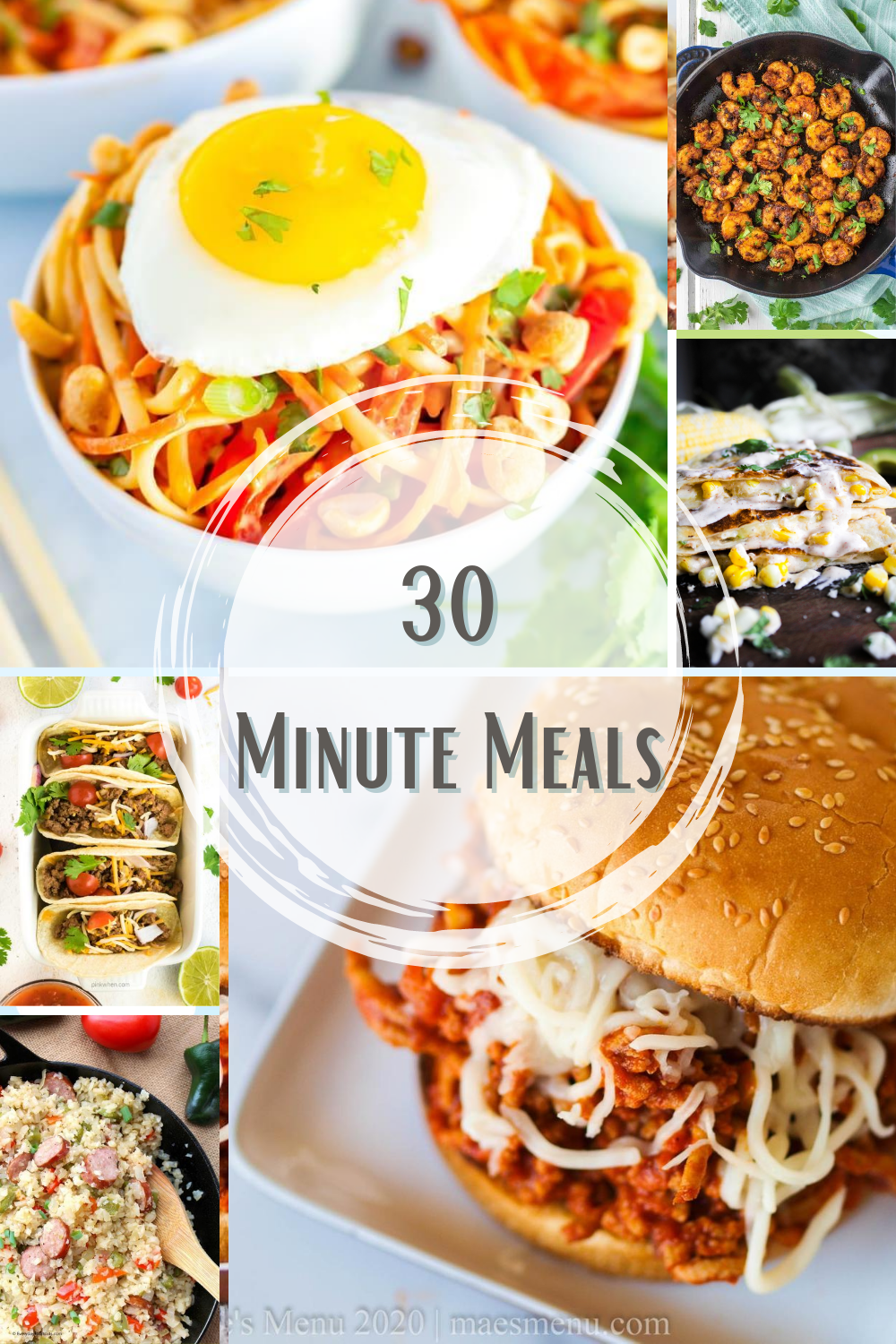 I don't know about y'all but when I go searching for dinner ideas for our weekly menu, I typically am always looking for quick & easy meals. The people that go searching for detailed, time-consuming recipes; well, more power to you! You're welcome to come cook for me anytime!!
But if y'all are anything like me, between work, taking care of the house, the kids, the animals & what seems like everything else in the world, you just don't have time to hang out in the kitchen making elaborate meals. Nor do you probably have the energy.
That's why I went ahead and rounded up 50 quick & easy meals for you! All of these recipes from some fabulous bloggers can be made in thirty minutes or less! We've got everything from beef, to seafood, to chicken & even meatless, so no matter your preference, I'm positive you will find some new recipes to love!!
Beef & Pork Thirty Minute Meals
Cajun Steak Butter Bites : The best 10 minute dinner recipe you'll ever try! They're tender, flavorful, easy, and perfect for a fast weeknight meal.
Cajun Cauliflower Rice with Sausage : So simple and satisfying with the perfect amount of spice and flavor!
Cheeseburger Sloppy Joes : A deliciously fun twist on two dinnertime favorites, they are on the table in about 15 minutes!
Easy Vegetable Beef Soup : Comfort food made easy! It's quick to make, low on ingredients but big on flavor!
Gluten-Free Steak Salad with Avocado Dressing : Hearty and healthy! Enjoy as is or modify it with the provided dairy-free, paleo, and keto modifications.
Ground Beef Street Tacos : The perfect 30 minute meal! Made with seasoned ground beef, fresh cilantro, cherry tomatoes, and more.
Instant Pot Hamburger Helper : A quick and easy one-pot dinner! Creamy mac and cheese with ground beef or turkey is perfect for a weeknight family meal.
Meatloaf Cupcakes : A fun twist on the usual meatloaf and mashed potatoes that the kids will love!
Pan con Bistec (Cuban Steak Sandwich) : Simple and savory, this is the best steak and onion sandwich ever!
Puerto Rican Spaghetti with Pork Chops : Bite sized chunks of pork chops in sofrito sauce cover pasta for a quick and easy weeknight meal.
Quick & Easy Ground Pork Fried Rice : A delicious quick dinner the whole family will love. Feel free to use any ground meat, this recipe cooks in about 20 minutes.
Spicy Mongolian Beef : There is no need to grab take out once you see how quick and easy it is to make at home! Have this sweet and spicy meal on the table in just 30 minutes.
Chicken & Turkey Thirty Minute Meals
Buffalo Chicken Pasta : Your favorite party dip turned into an easy 30 minute meal!
Cashew Chicken : Better than the take out version. It's so easy to make, you can bring dinner to the table in less than 30 minutes. Served with rice, it satisfies your craving for stir fry chicken any day!
Chicken, Bacon & Rice Skillet : If you love quick and easy dinners, you'll love this simple skillet meal!
Chicken Chili with Chipotle : Only takes 15 minutes to get on your dinner table! You can even use mushrooms and make a Vegetarian version of it!
Chicken Quesadillas with Chipotle Lime Sauce : Easy and quick to make for lunch or dinner and are packed with smoky, tangy flavors and tons of cheese!
Easy Bruschetta Chicken Pasta with Balsamic Glaze : Flavorful chicken and tender pasta, topped with a balsamic glaze. Your favorite appetizer in an easy 30 minute meal.
Enchilada Style Chicken, Vegetable and Rice Skillet : In less than 20 minutes you can serve up this easy and hearty Mexican inspired meal!
Healthy Turkey Lettuce Wraps : Insanely easy and packed with flavor!
Jamaican Jerk Turkey Burgers : Step up your burger game – ready in under 25 minutes and are delicious year-round!
Low Carb Pizza Chicken Skillet : The whole family will surely love this super easy dinner that's quickly done in a skillet.
One-Pan Chicken Tikka Masala : Better-than-take-out and takes only 30 minutes from start to finish. Its full flavor is guaranteed to be a hit with the entire family.
Thai Chicken Salad with Peanut Dressing : Quick, easy, and fresh. A great way to use leftover or rotisserie chicken!
Turkey Sloppy Joes : Easy to make, delicious, and ready in under 20 minutes! They also don't have any processed sugar or other processed ingredients and are easily made gluten-free.
Seafood Thirty Minute Meals
Blackened Shrimp : An easy, light and healthy dinner cooked in one pan and can be ready to eat in just 10 minutes.
Crab and Corn Chowder : This rich and creamy soup is packed with fresh corn and sweet crab meat. You won't be able to stop slurping this one!
Herbed Mediterranean Shrimp Pasta : Easy, yet tastes really gourmet! Impressive enough for dinner parties, but also quick enough for super-busy weeknights!
Honey Mustard Glazed Salmon Filet : Requires only four ingredients and you'll have a delicious dinner on the table in under 30 minutes.
Oven Roasted Garlic Adobo Mexican Salmon : The perfect easy (secretly healthy) weeknight dinner!
Sautéed Shrimp with Zucchini : A quick and easy one-pan meal for busy days. You can put it together in under 30 minutes.
Shrimp Scampi : Comes together in less than 30 minutes and tastes incredible!
Shrimp with Asparagus Sheet Pan Dinner : Healthy, easy to make, and it is ready in just 20 minutes!
Simple Prawn Pulao : A light, quick, super tasty, 30-minute one-pot recipe prepared with basic pantry staples.
Thai Red Prawn Curry : So simple to make yet tastes like you have been slaving for hours!
Meatless Thirty Minute Meals
20-Minute Halloumi Pasta Primavera : 20-minutes (chopping included!) is all you need to make this delicious dish!
20-Minute Thai Peanut Noodles : Full of veggies, covered in an easy peanut sauce, and topped with a fried egg!
Air Fryer Falafel : Quick to make using canned chickpeas and chickpea flour and perfect for filling a gluten-free pita, lunches, appetizers, or dinners!
Blue Cheese Pasta with Sage Crumb & Garlic Butter : Pasta is so good for a quick dinner! This recipe coats pasta in garlic butter before adding a sage crumb and gorgonzola cheese!
Cauliflower Cheese Soup : With just five simple ingredients, it's budget-friendly AND it's ready in just 20 minutes!
Cherry Tomato & Basil Pasta : Ready in just 20 minutes and oil-free, this vegan pasta dish is sure to become a family favorite!
Copycat Olive Garden Fettuccini Alfredo : Takes just 30 minutes to make and is incredibly delicious!
Creamy Corn Pasta : This makes an easy vegetarian pasta dinner that comes together in 30 minutes only.
Garlic Buttered Noodles : Garlic is the star of the show in this quick and easy pasta that the kids will love!
Gluten-Free Pasta e Fagioli : This easy and inexpensive soup is humble with ingredients but full of flavor! Quick to make for a light weeknight meal or simple lunch option that the kids will love too!
Mexican Street Corn Quesadillas with Creamy Chipotle Sauce : A hearty vegetarian option for a weeknight meal, these quesadillas can be prepped and plated in just 20 minutes.
One Pot Tomato Orzo : Perfect for busy weeknight meals. It's flavorful, satisfying, and it's ready in 30 minutes or less!
One-Pot Vegan Mac & Cheese : The perfect quick, healthy, protein-packed dinner recipe, ready in less than 10 minutes, making it one weeknight family favorite where moms and kids approve!
Spinach & Corn Salsa Quesadillas : The perfect veggie-packed, quick and easy dinner the whole family will love!
Vegan Teriyaki Chickpea Bowl : A kid approved healthy plant based dinner that easily replaces Chinese takeout. Ready in 30 minutes and so great you'll definitely want seconds.
What is your family favorite Thirty Minute Meal?
Thanks for stopping by!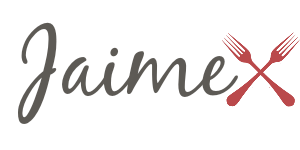 Post Updated 08.25.2020