Cuban-Style Sautéed Chicken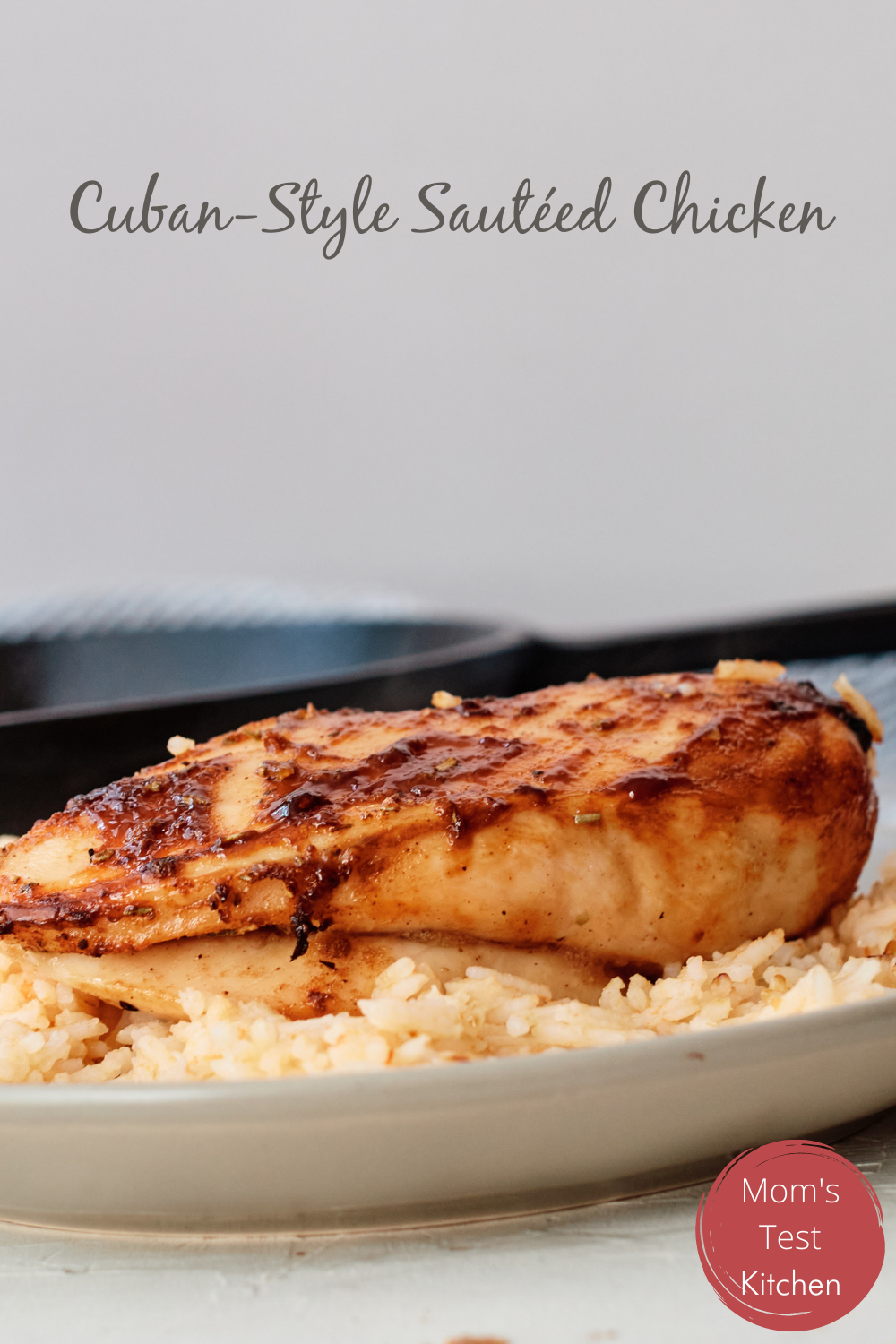 Tired of dry, tough chicken? This Cuban-Style Sautéed Chicken is delicious and juicy, marinated in citrus and spices, then pan-seared to perfection! It's a flavorful and easy recipe that is sure to please!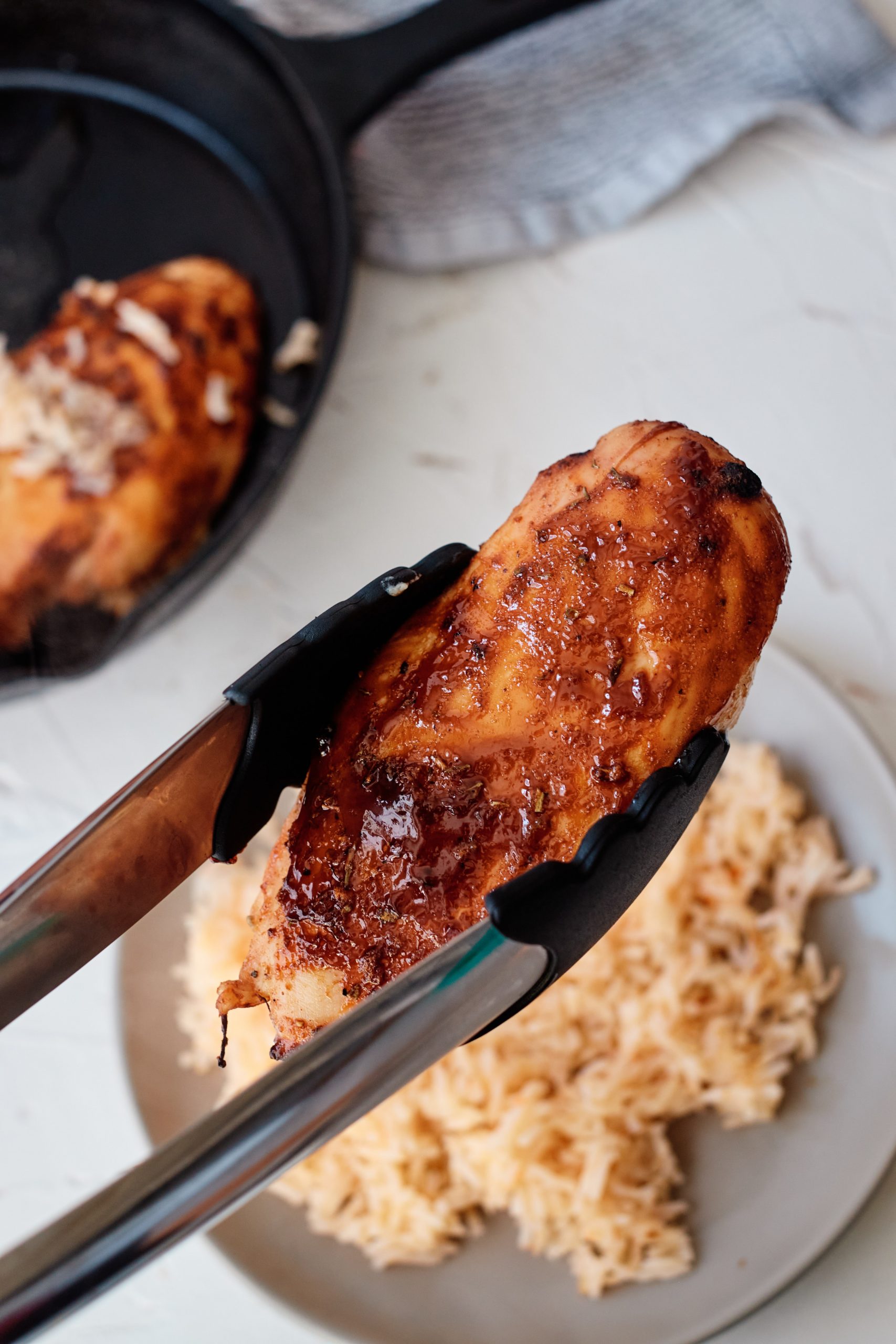 This delicious Cuban-Style Chicken has slowly become one of the most popular recipes on this site. It's beyond easy to make, and absolutely delicious! The spices aren't over-powering – even your kiddos will love the flavor.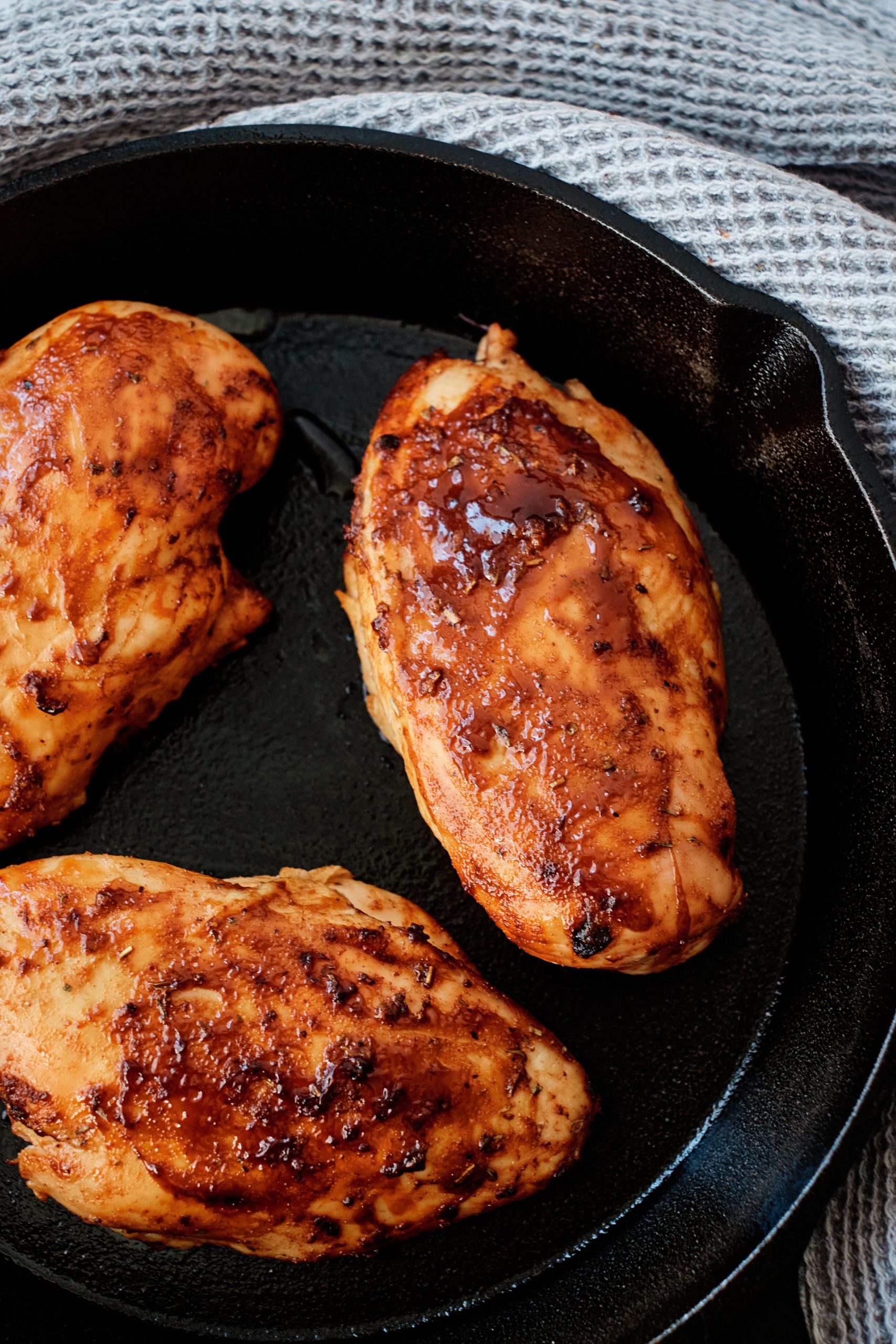 A Few Tips To Making Juicy, Sautéed Chicken
I've made quite a few chicken recipes since I started this blog and I will openly admit that I have over-cooked some chicken! Thankfully, I've never undercooked any! It always feels like such a task to make juicy, delicious chicken that doesn't end up overcooked, dry and rubbery. So here are a few tips I've learned along the way:
Definitely use a meat thermometer to make sure you are getting the chicken to the perfect temperature and not just guessing. Make sure when using a thermometer, you place it in the thickest part of the meat. For chicken, the temperature should be 165 degrees. I recommend cooking the chicken to a temp of 160 and then remove from the heat, cover loosely with foil and allow it to rest for about 5 minutes. This will allow the juices to redistribute and the chicken will continue to still cook a little even removed from the heat.

If you don't have a thermometer, then another way to check doneness, especially with chicken, is to cut into it and confirm that the juices run clear. If the juices are red or have a pink tint, it will need to cook a bit longer. The only downside to this is you can't be sure you aren't over cooking the chicken and letting the juice escape will arguably affect the juiciness of the chicken.

If possible, use a cast iron or heavy-duty stainless-steel pan. A non-stick pan is great and will definitely cook the chicken, but it's not the best choice for cooking juicy, tender chicken breast. We want the chicken to get a nice sear and you won't get that with a non-stick surface.
Look for smaller chicken breast options. As you can see from the recipe, I used thinly sliced chicken. The smaller chicken options seem to have better flavor and stay more tender. If you're using the thinner portions, it also would eliminate the need to pound the chicken to an even thickness for cooking.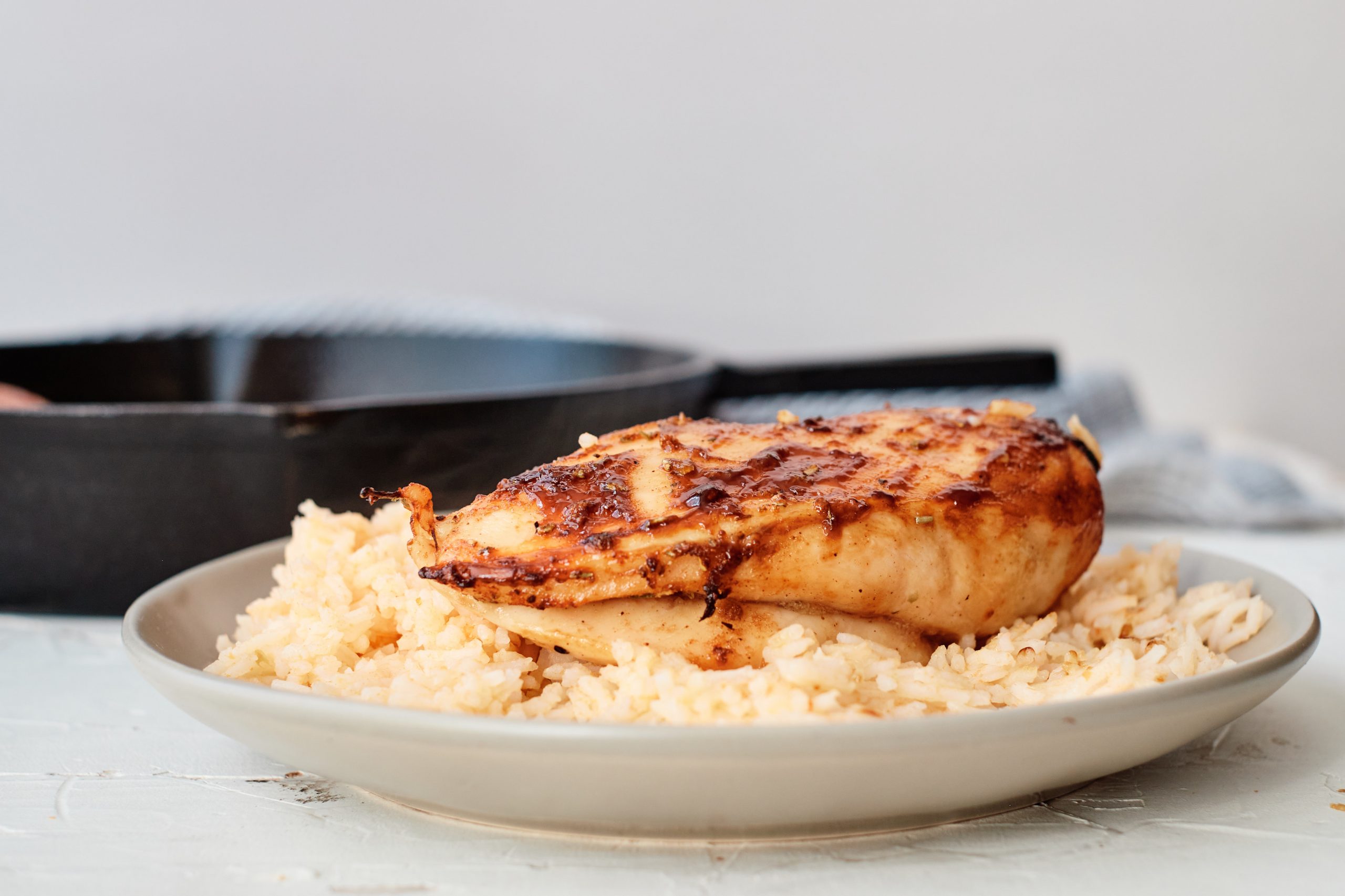 Make It A Full Meal
For a quick meal for the family, this would taste great with Cilantro Rice Salad and Roasted Broccoli or Cauliflower.
More Recipes For Chicken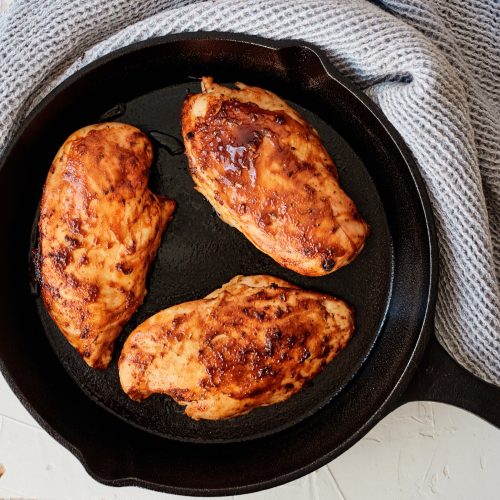 Cuban-Style Sautéed Chicken
Cuban-Style Sautéed Chicken is delicious and juicy when it's marinated in citrus and spices, then pan-seared to perfection! It's a flavorful and easy recipe that is sure to please!
Ingredients
3/4

pound

thinly sliced chicken breasts

about 3 breasts

1/3

cup

lime juice

juice of about 3 medium limes

1/4

cup

olive oil

1

teaspoon

ground cumin

1

teaspoon

dried oregano

1

teaspoon

onion flakes

1.5

teaspoons

garlic powder

1

tablespoon

soy sauce

pinch crushed red pepper flakes
Instructions
Place chicken breasts in a gallon sized Ziploc bag or a Tupperware bowl with lid.  In a medium bowl, combine all other ingredients for the marinade.  Pour the marinade over the chicken and place in the refrigerator for the day up to overnight.

Heat a large skillet over medium high heat.  Sauté the chicken until it is cooked through and no longer pink with a nice brownness on the outside, about 5 minutes per side.
Recommended Equipment:
Thanks for stopping by!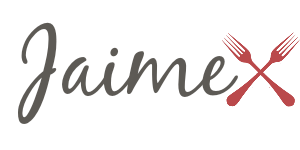 Recipe originally posted 08/2012 – Updated 10/2020