Rosemary Lemon Chicken #lovehealthyme
I was given a free one-month subscription to try the new Simple Start plan and write about my experience. Though I was compensated for my time and commitment, all views, positive and negative are my own.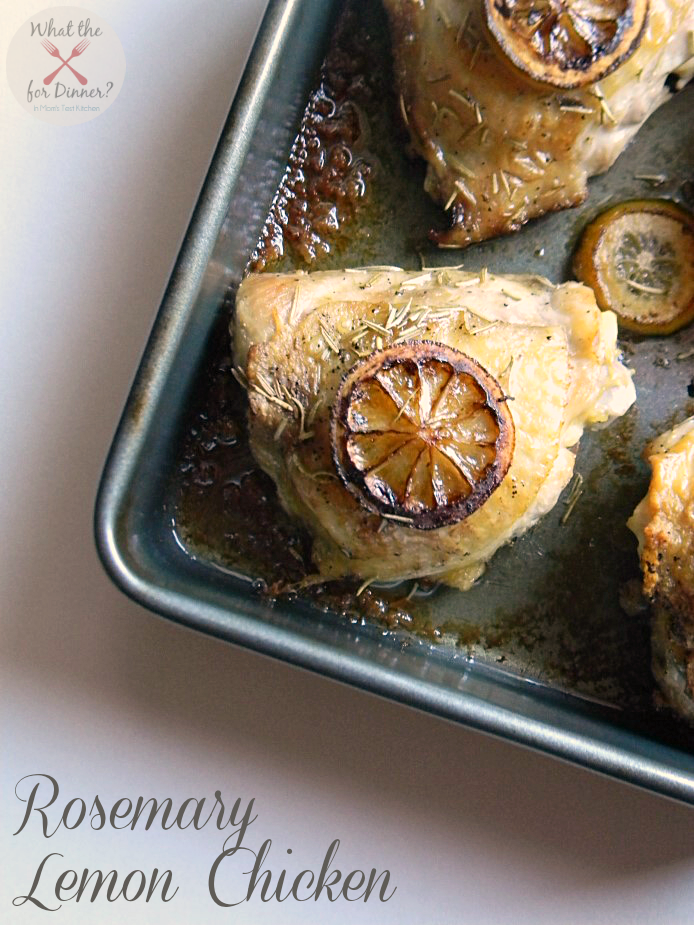 So if y'all follow me on either Instagram or Facebook, then you saw this photo with the lovely caption about a week ago: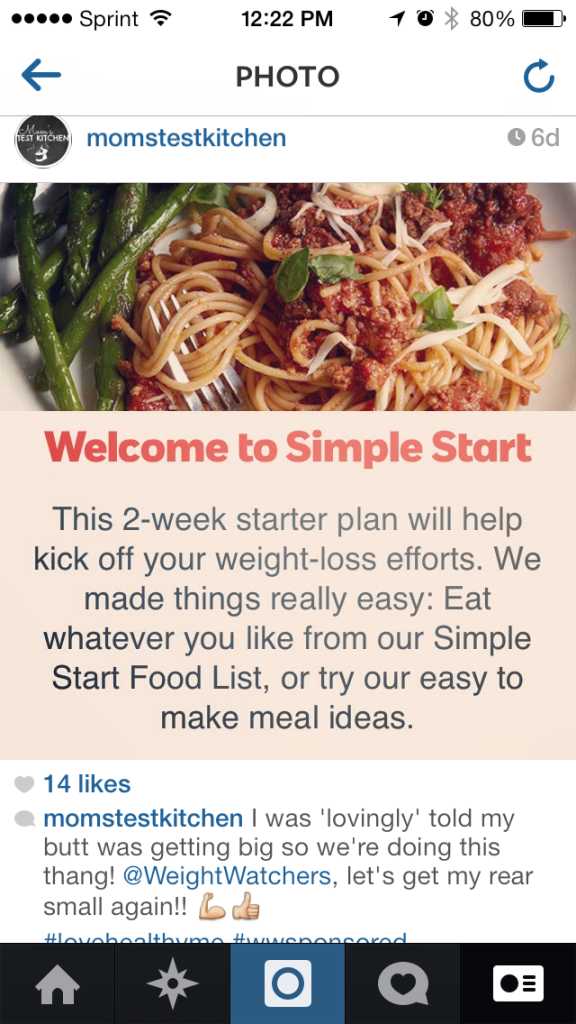 I honestly don't quite remember what the Hubs & I were talking about to cause him to say this to me. I know for sure though I had said I wanted a cookie somewhere in the conversation. But to those of you that were ready to crucify the Hubs, he honestly was just joking!! 😉
Anyway, the Hubs made that comment, I signed up for Simple Start, and actually had a really good week. Felt great about the steps I was making to lose a few pounds, eat healthier and just over all feel better.
And then the 3 year old opened her mouth.
Seriously, night before last, Princess P came up to me as the Hubs & I were sitting on the sofa, she lifted her shirt to where I could see her stomach.
"Look mommy, my tummy is getting big just like yours!"
Out of the mouth of babes flow the tears of mommies! Fighting them back y'all, I was fighting back the tears. And I honestly know that my daughter was in no way trying to hurt me but it sure did sting. I don't want my daughter to see me as fat. I want her to understand what it means to be truly healthy no matter what size you are. And I know I am not healthy at this point.
So even though her words stung, I've never been more motivated to become just overall healthier. Eating better, trying to exercise more, getting more rest. And I am loving the Simple Start program for helping make these first two weeks so much easier!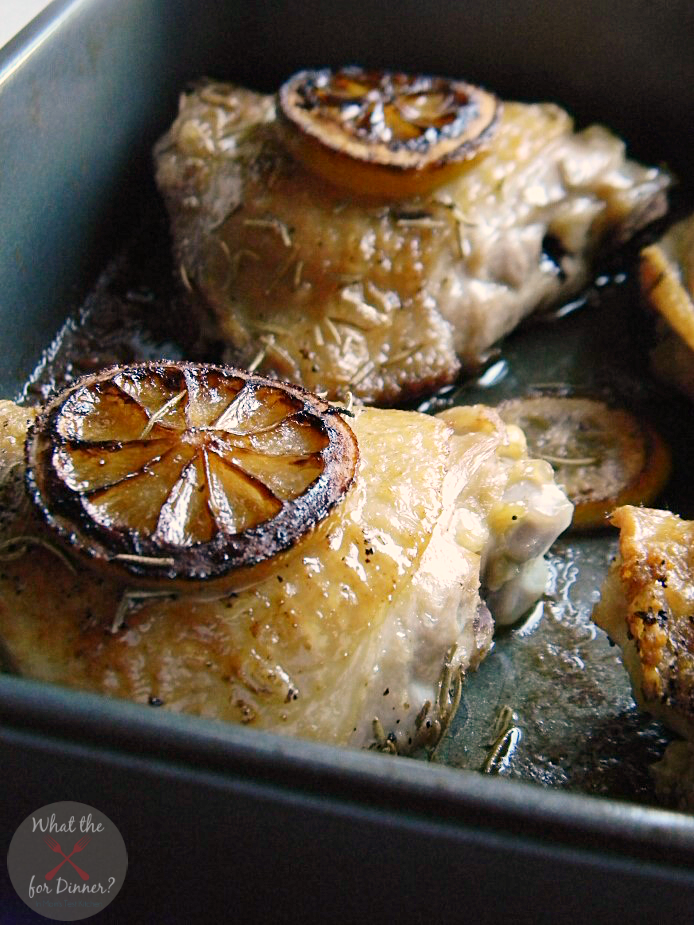 So now that I'm done blabbing about me wanting to get healthier let me go ahead and get to one of the delicious, healthier dinner recipes I made during this first week of Simple Start. This Rosemary Lemon Chicken was seriously amazing! The chicken was so juicy and so packed with flavor. I served it with a simple side of a roasted vegetable toss (I'll be sharing that recipe soon too) and it was a perfectly satisfying meal without causing us to pack on the pounds!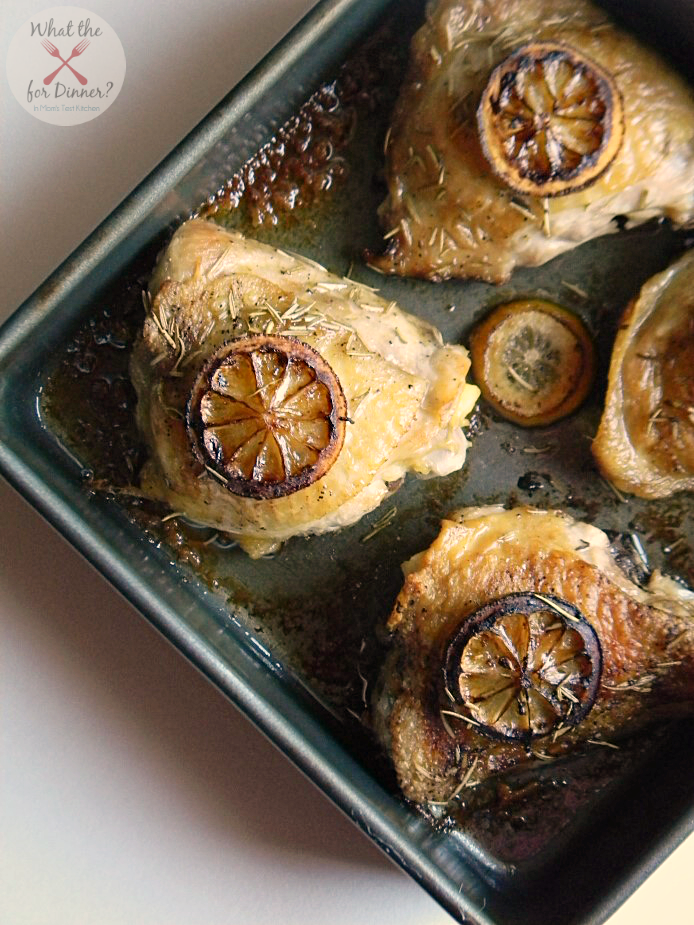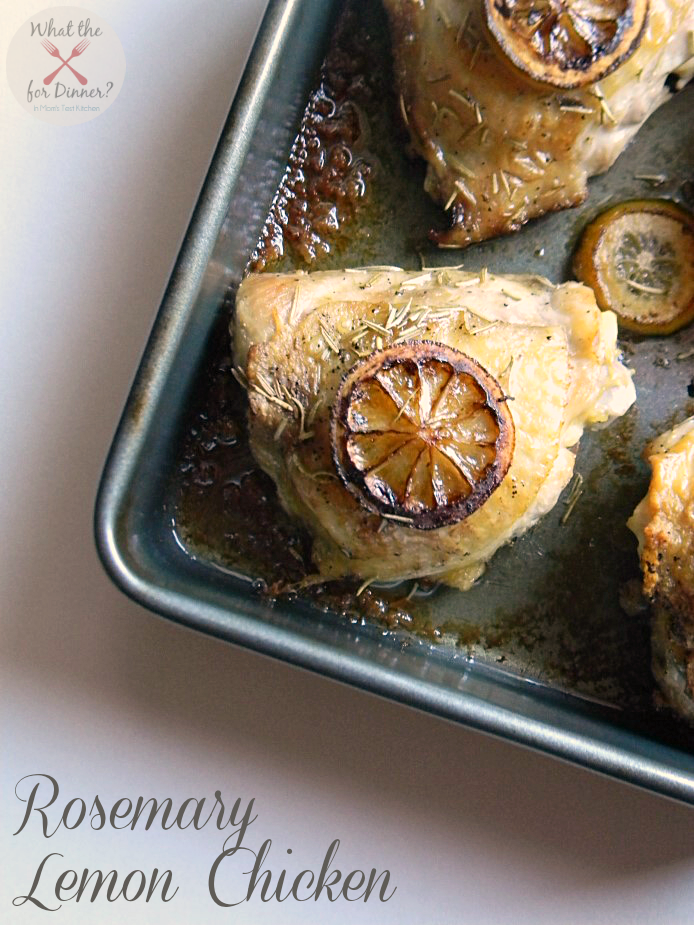 Rosemary Lemon Chicken
Ingredients
4

large chicken thighs

bone in, skin on

2

tablespoons

olive oil

1

tablespoon

dried rosemary

1

small lemon

sliced

salt & pepper to season
Instructions
Place the chicken thighs in a dish and drizzle with the olive oil. Sprinkle on the rosemary and then lay the lemon slices evenly over the chicken - at least one lemon slice per chicken thigh. Season with salt and pepper. Cover the dish and let the chicken marinate in the refrigerator for at least 30 minutes up to overnight - I let mine sit overnight.

Preheat the oven to 350 degrees and lightly grease an 8 x 8 baking dish.

Preheat a large skillet over medium high heat. When hot, drain each chicken breast of as much excess oil as possible, and place the chicken thigh in the skillet, skin side down. Go ahead & sear those lemon slices right along with the chicken.

Once the chicken is golden brown - about 5 minutes or so - flip it and sear it on the other side. Once both sides are brown, move the chicken thighs to the baking dish.

Bake for 20 - 30 minutes or until the chicken is no longer pink & the juices run clear.
Want to join me in getting healthier? Head on over to begin your own Simple Start plan!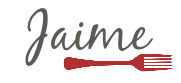 SUBSCRIBE VIA EMAIL & HAVE DINNER DELIVERED STRAIGHT TO YOUR INBOX
this recipe may be showing off at any of these fabulous parties