This Cilantro Cream Chicken recipe was originally shared as a guest post at This Gal Cooks
~~~~~~~~~~~~~~~~~~~~~~~~~~~~~~~~~~~~~~~
Do y'all have a favorite herb? Ours would be cilantro. The Hubs can eat the leaves straight off the stems. He loves it! Any dish that has cilantro in it I know will be a hit in our house and this chicken was no exception! It was so easy to throw together and made for a perfect meal served over rice!
INGREDIENTS:
1 & 1/4 pounds chicken tenderloins
1 cup Italian dressing
juice from 1 small lime
1 bunch cilantro, roughly chopped
1/4 cup sour cream
1 red onion, sliced
1 red bell pepper, sliced

LETS COOK:
Combine the Italian dressing, lime juice & about 2 tablespoons of the cilantro. Reserve 1/4 cup of the mix, pour the remaining marinade over the chicken & vegetables in a Tupperware containers or gallon Ziploc bags. Turn the chicken to coat & marinate in the refrigerator for 1 hour up to overnight. I kept my chicken & veggies in two separate bags.
Add the remaining cilantro to the reserved 1/4 cup of marinade & combine with the 1/4 cup of sour cream. I gave mine a quick blend in my food processor. Chill until ready to serve.
Heat a large skillet over medium to medium high heat. Remove the chicken & vegetables from the marinade, discard the remaining marinade.
Saute chicken until the chicken is no longer pink & juices run clear. Add the vegetables to the chicken after the first few minutes and cook until the vegetables are tender.
Serve the chicken & veggies over rice & topped with the Cilantro Cream Sauce.
RECIPE INSPIRED BY: Wish-Bone
LOOKING FOR MORE CHICKEN DISHES?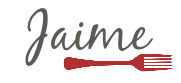 SUBSCRIBE VIA EMAIL & HAVE DINNER DELIVERED STRAIGHT TO YOUR INBOX