National Avocado Day – July 31, 2020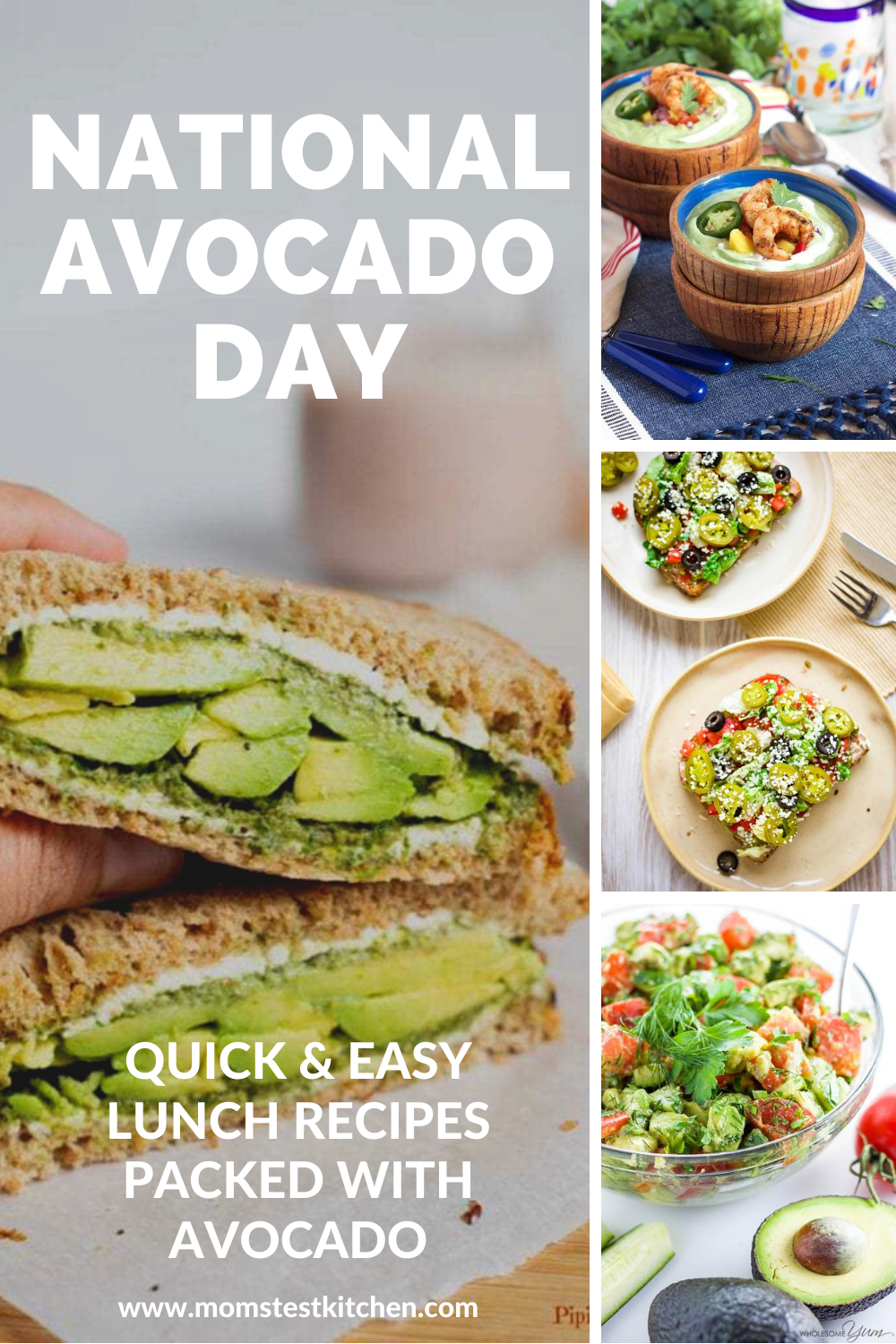 You are going to love these avocado packed recipes for a quick & easy lunch!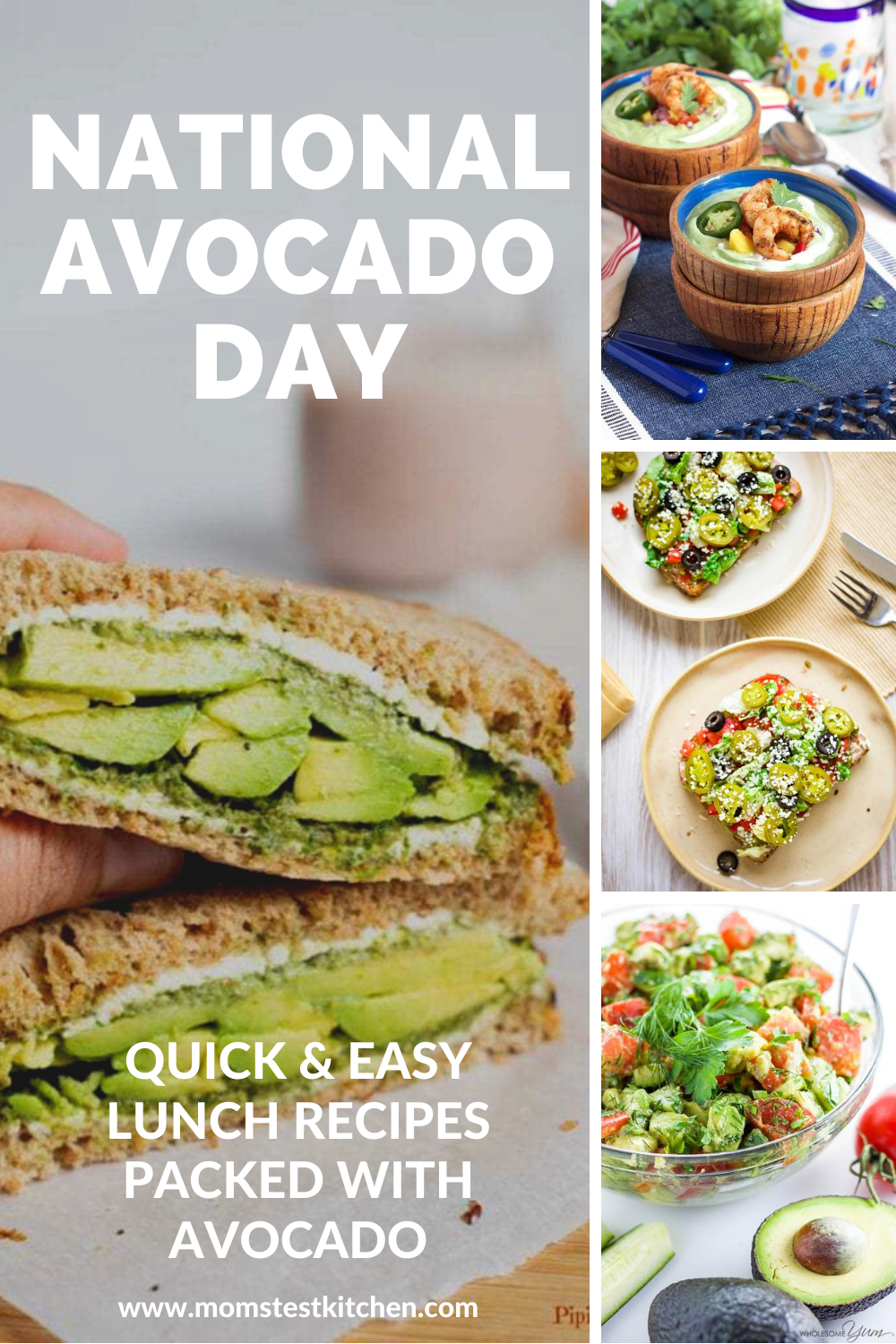 Who doesn't love avocado? I guess if you are allergic, you might not be a huge fan. But everyone else loves them right?
Today is National Avocado Day so we should celebrate with some delicious quick and easy lunch recipes that are packed with this nutrient rich fruit! Did I mention that all of these recipes can be made in 20 minutes or less??
Before we get to the good stuff, how about some unusual facts about avocados:
They haven't always been called avocados. They used to be called alligator pears among other names.
Tom Selleck & Jamie Foxx both have avocado farms.
Avocados have higher levels of potassium than bananas. In fact, the levels are almost double – a single avocado contains 975 milligrams of potassium, compared to 487 milligrams in a banana.
In the summer of 2017, more than 3,000,000 photos of avocado toast were uploaded to Instagram every day.
Avocados are an Aztec symbol of love and fertility. They also grow in pairs on trees.
On average, 53.5 million pounds of guacamole are eaten every Super Bowl Sunday. That's enough to cover a football field more than 20 feet thick!
Now to the recipes:
5 Minute Caprese Stuffed Avocados : Backyard Bohemian
"7-Layer Dip" Mexican Avocado Toast : Two Healthy Kitchens
15 Minute Creamy Avocado Pasta : Mom's Test Kitchen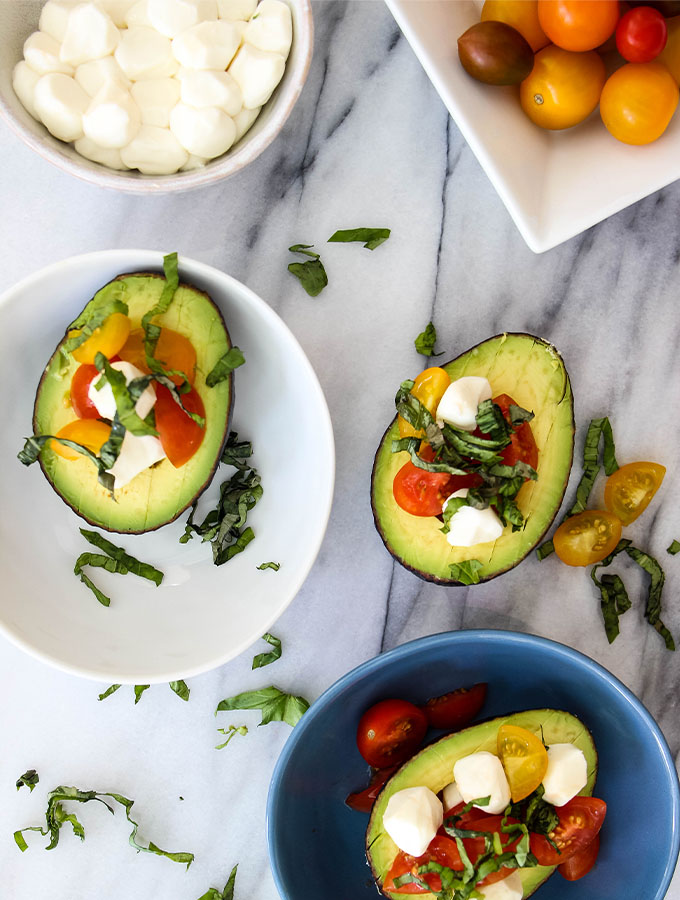 Avocado Cilantro Chicken Salad : Mom's Test Kitchen
Avocado Egg Salad Sandwich : Natalie's Health
Avocado Tuna Wraps : The Fitchen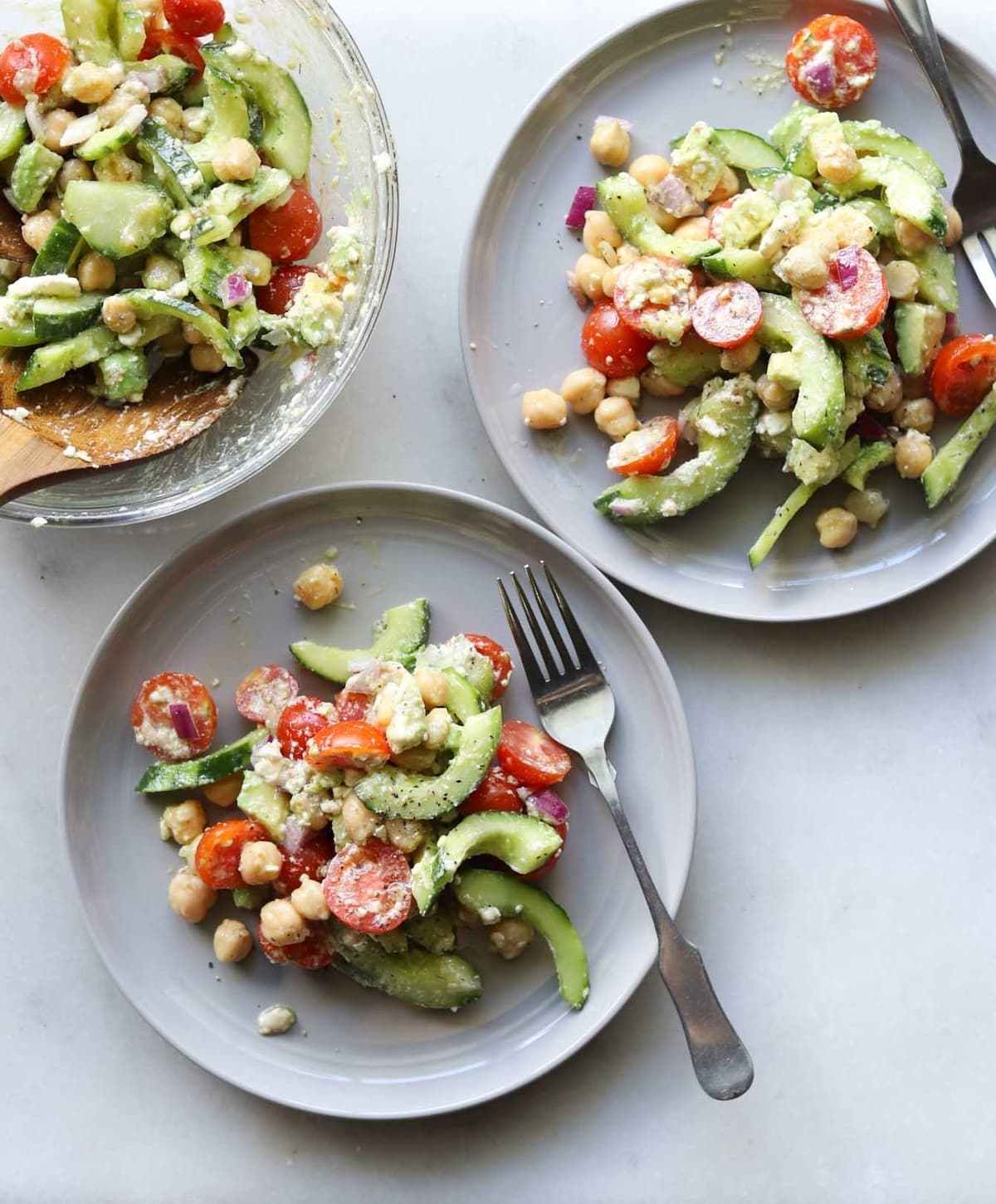 Chilled Avocado Soup with Grilled Chili Spiced Shrimp : The Suburban Soapbox
Greek Chickpea, Avocado & Cucumber Salad : Cook at Home Mom
Healthy Cucumber Tomato Avocado Salad : Wholesome Yum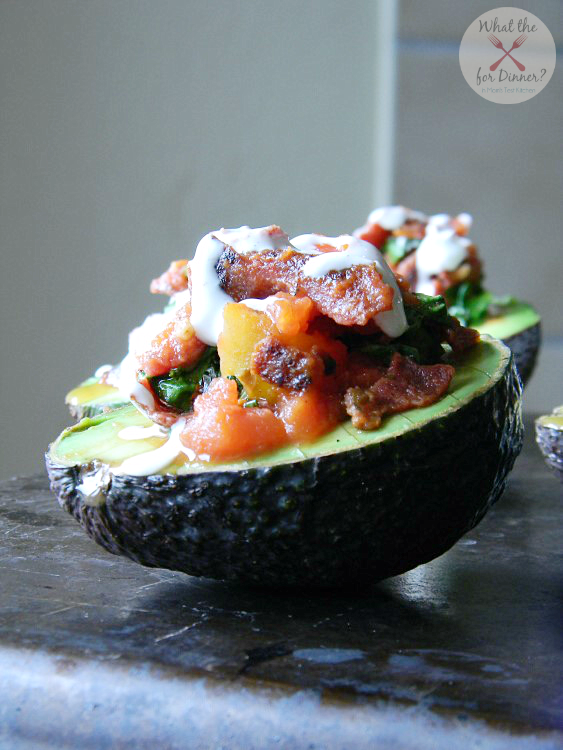 Smoky BLT Stuffed Avocados with Bacon Ranch Dressing : Mom's Test Kitchen
The Best Avocado Chutney Sandwich : Piping Pot Curry
Vegan Avocado Sandwich with Pesto & Sun-dried Tomatoes : Yum Vegan Food
Still yearning for more avocado in your life?
Try these:
Thanks for stopping by!