Waffle Mummy Pizzas #WaffleWednesdays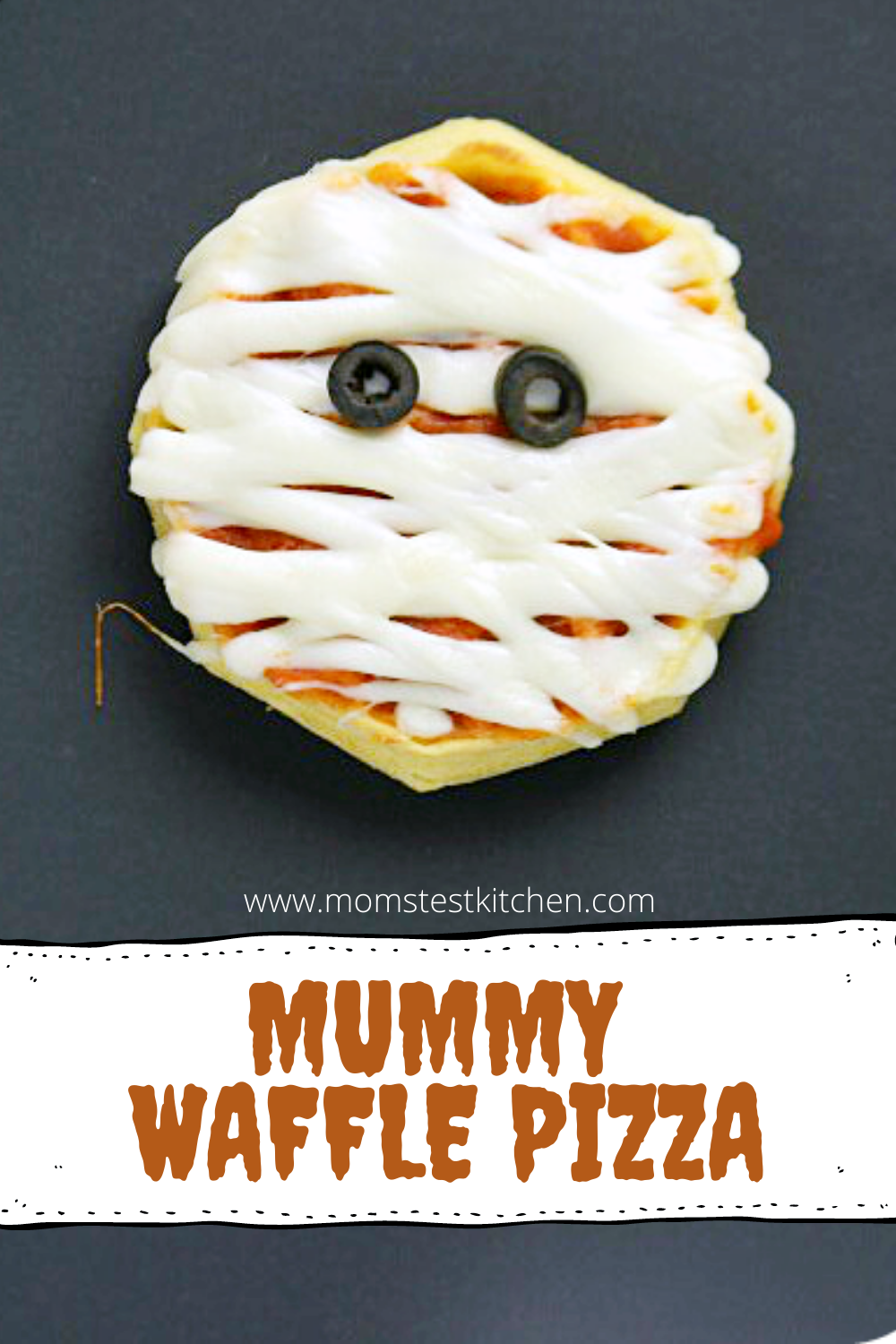 Welcome to #WaffleWednesdays y'all!! I have partnered with Kellogg's to be a Chief Waffle Officer which means I will be sharing Eggo waffle recipes here every Wednesday until the end of October!! But don't expect eight weeks of boring, waffle-filled breakfasts! We're thinking outside of the box & cooking up your favorite desserts, game day snacks & holiday treats all using waffles!!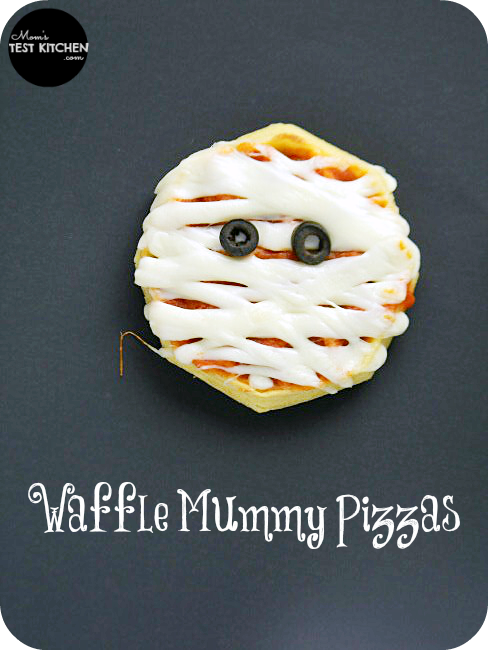 I'm so sad that this is the last week of #WaffleWednesday! These past eight weeks have been such fun creating fun recipes & sharing them with y'all!! Thank you so much for checking in each Wednesday to see the newest recipe created using Eggo Waffles!! I hope y'all found some new recipes that your going to try out!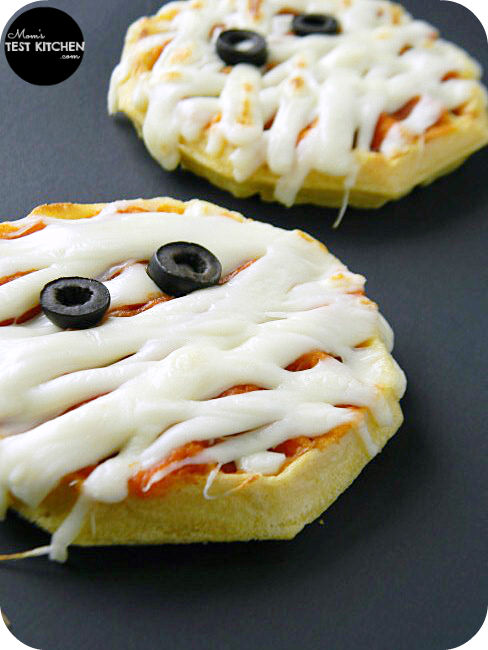 So, Halloween is tomorrow & these Waffle Mummy Pizzas would be a great after school snack or even an easy supper for the kids before you head out trick-or-treating!! These were so cute & Princess P loved it but I'm just not thrilled with the name. I debated back & forth on what to call them – Mummy Pizza Waffles, Mummy Waffle Pizzas, just Mummy Pizzas. I finally just ended on Waffle Mummy Pizzas but I think the name could be better!
What would you call them? Leave me your comments!!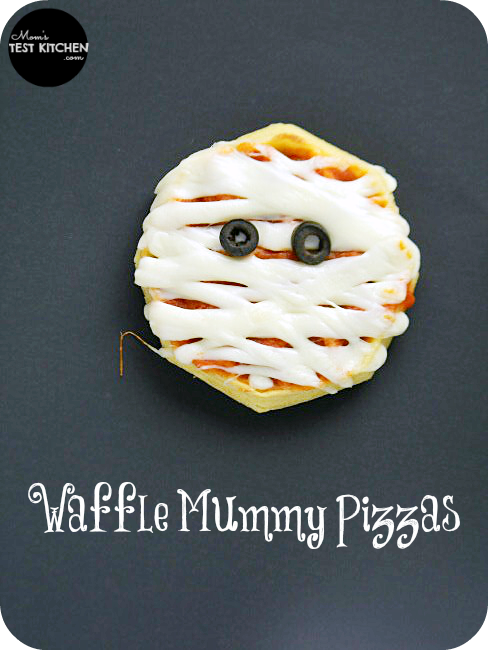 Waffle Mummy Pizzas
Ingredients
2

Eggo Thick & Fluffy Original Waffles

About 4 tablespoons pizza sauce – use as much or as little as you like

2

mozzarella sting cheese sticks

4

slices

black olives
Instructions
Toast the waffles according to package directions. Place both waffles on a baking sheet. Top each waffle with about 2 tablespoons of pizza sauce, being sure to cover the entire waffle. Pull apart the string cheese and lay the strips across the waffle to mimic mummy wrappings. Add 2 olive slices to the pizza for the mummy eyes.

Place the baking sheet under your broiler and allow to cook until the cheese has melted. Remove from the oven & serve warm!
Check out more creative waffle recipes:
You don't have to wait for #WaffleWednesdays to get your grub on – head on over to Eggo's Facebook page and enter the Great Eggo Waffle Off! contest by submitting your own waffle recipe creations for a chance to win 5k!!
Thanks for stopping by!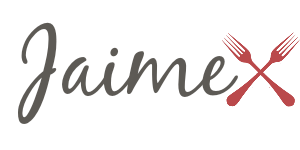 Disclosure:
Kelloggs sponsored this post & provided me with compensation to develop this Eggo Waffle recipe. All opinions are, of course, 100% mine.