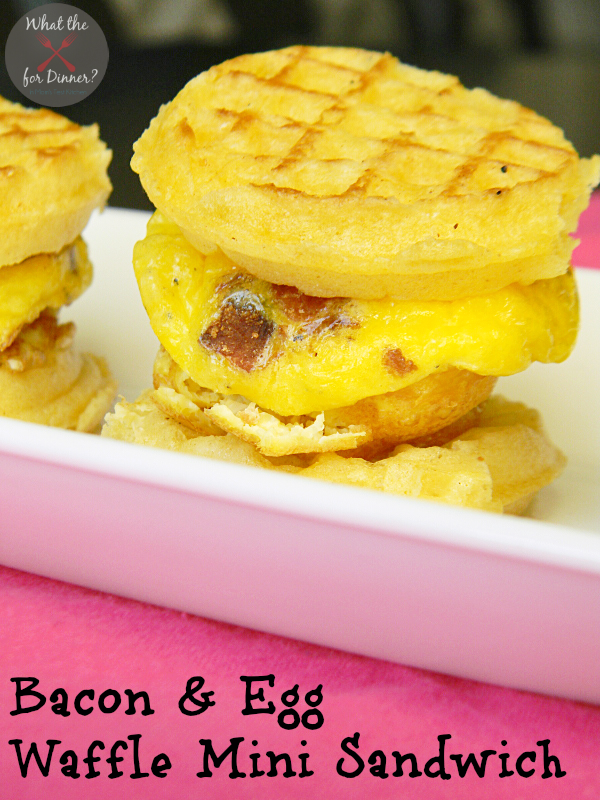 Who doesn't love a good breakfast sandwich?? I was really starting to miss our #WaffleWednesdays recipes so I decided to go ahead and break out the frozen waffles again! Only this time we made some super yummy, baked egg, crispy bacon all on a toasty waffle mini sandwich – super yummy!!
So if you're looking for an easy meal to start your day that the kids will love, give these Bacon & Egg Waffle Mini Sandwiches a try!!
CHECK OUT THE FULL BACON & EGG WAFFLE MINI SANDWICHES RECIPE OVER AT MY FAVORITE FINDS!