Kid-Friendly Waffle Recipes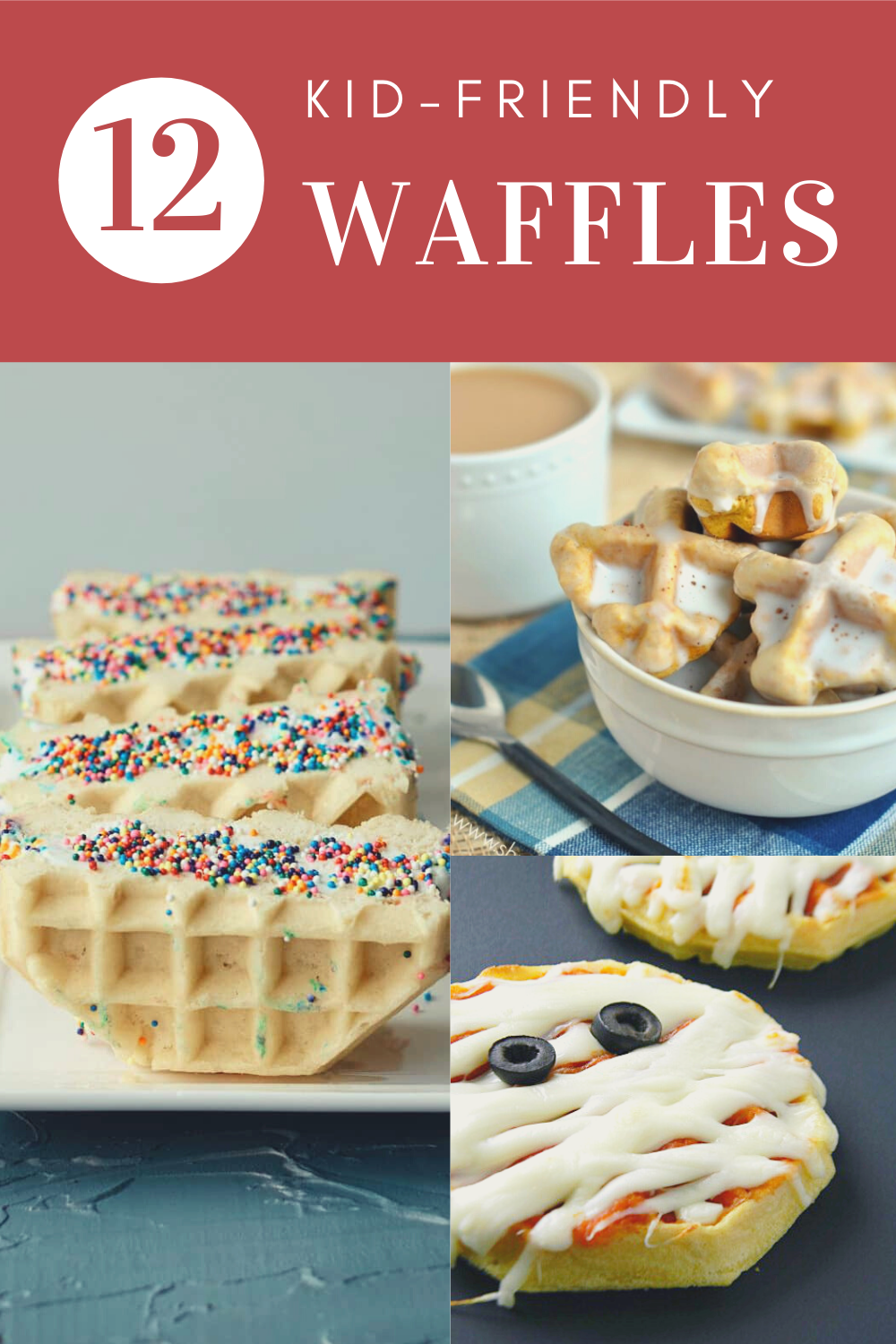 What better way to celebrate National Waffle Day than with any of these dozen Kid-Friendly Waffle Recipes!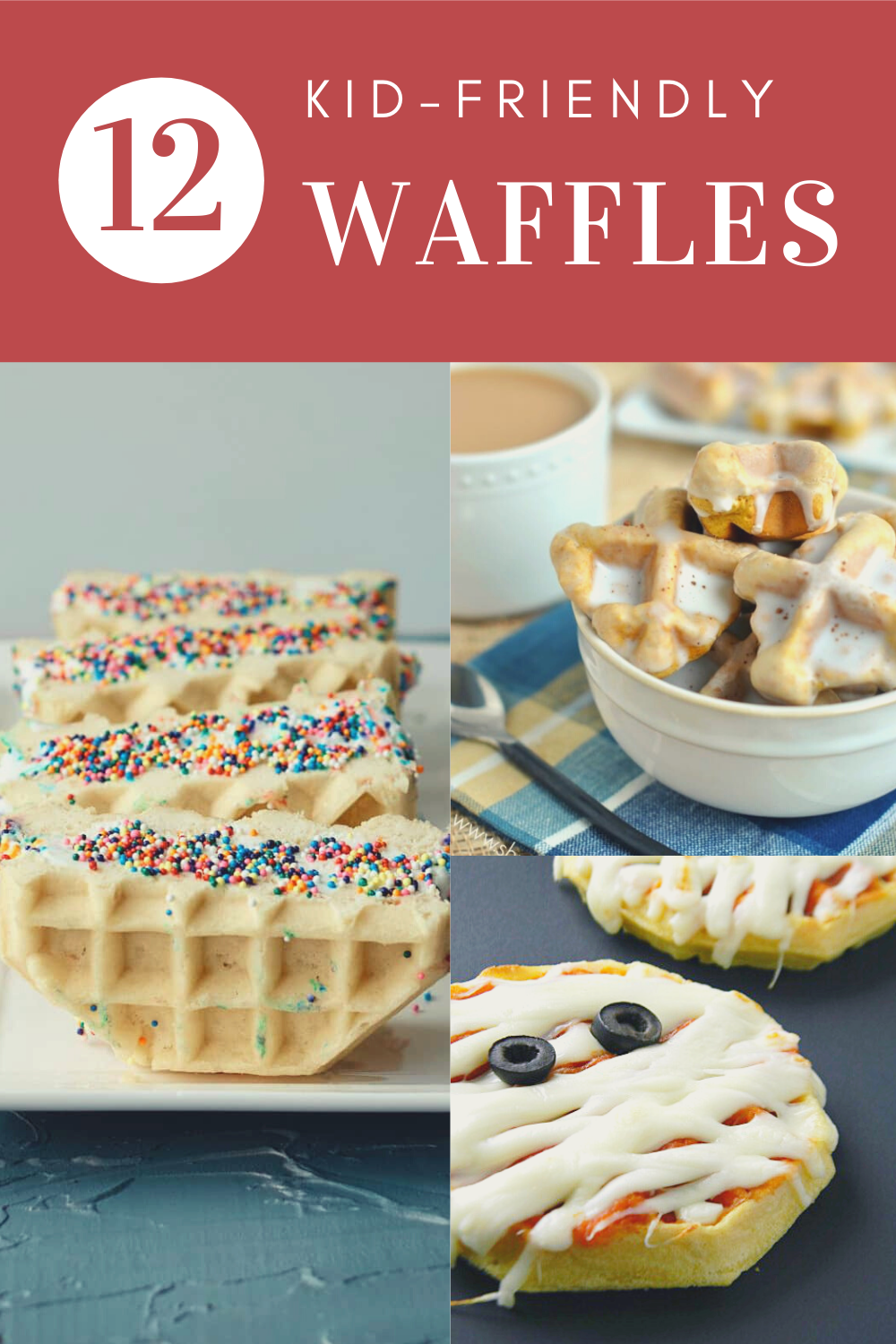 It's National Waffle Day!
If your house is anything like mine, waffles are a necessity for life. PJ would eat waffles probably every day I think. That and grilled cheese sandwiches. But today, we do waffles!
Waffle Day History
Now for your Waffle Day history lesson. Waffle Day actually commemorates the anniversary of the first waffle iron patent issued, not the creation of the waffle. Waffles have actually been around since the 14th Century when a husband penned the first known waffle recipe as a set of instructions for his wife.
On August 24, 1869, Cornelius Swarthout of Troy, New York received his patent for the waffle iron. We know waffles existed long before then, but the invention made waffles more readily available.
More Fun Facts
1911 : The first electric waffle iron is introduced by General Electric.
1953 : Eggo Frozen Waffles are sold in supermarkets for the first time.
1964 : Belgian Waffles are debuted at the New York State Fair.
So now we celebrate! Whether you are looking for breakfast, lunch or just an afternoon snack, we have the best Kid-Friendly Waffle recipes for you to pick from!
Breakfast Waffles: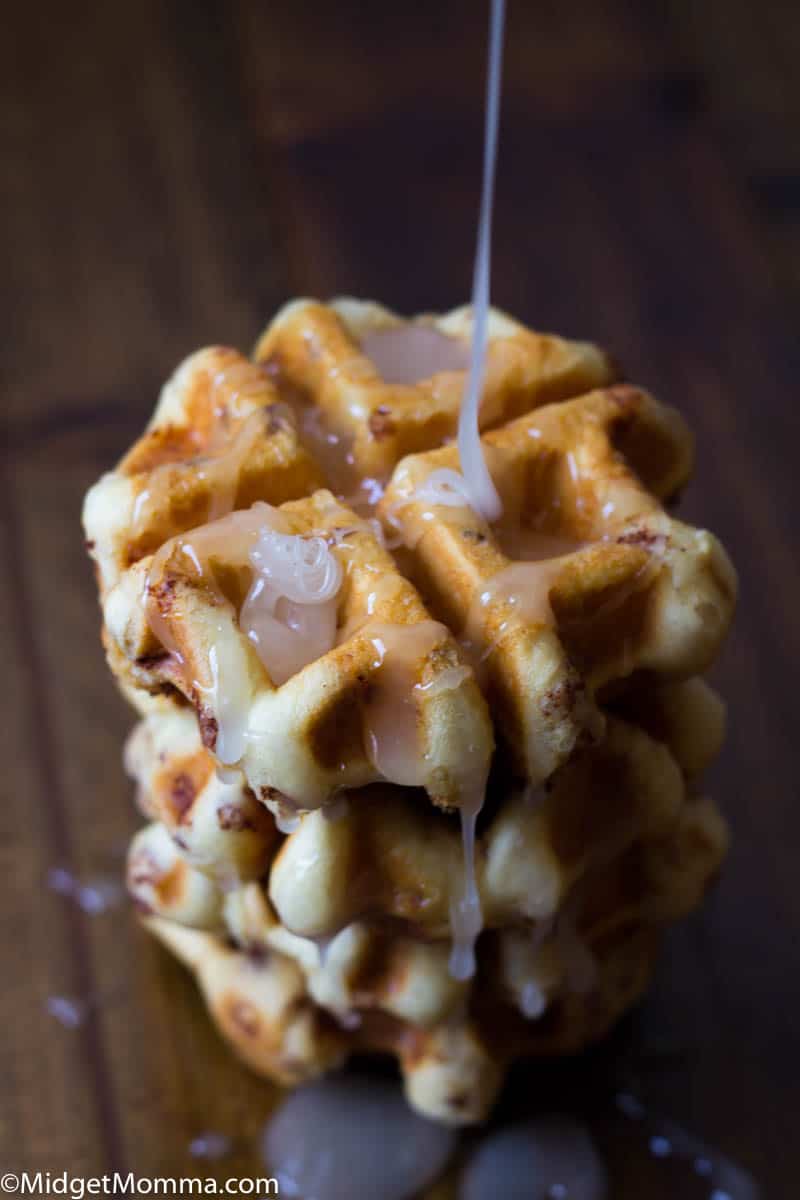 Christmas Tree Waffles : Little Sunny Kitchen
Cinnamon Roll Waffles : Midget Momma
Pumpkin Spice Waffle Bites : Shugary Sweets
Waffle Yogurt Snowman : Mom's Test Kitchen
Lunch (or Dinner) Waffles: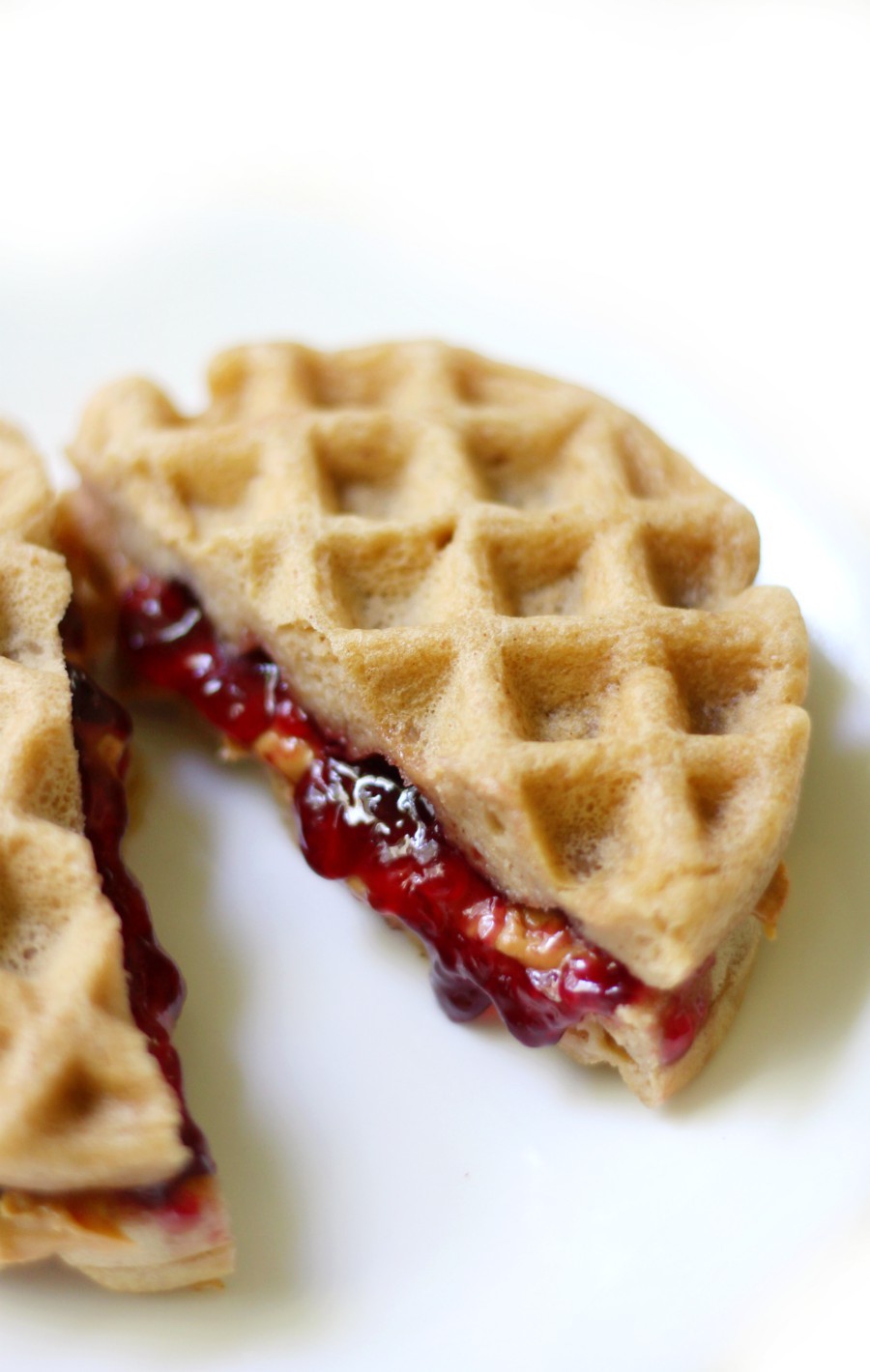 Chicken & Waffle Sliders : Food Folks and Fun
Gluten-free Pizza Waffles : My Gluten-Free Kitchen
Mini Gluten-Free Peanut Butter & Jelly Waffle Sandwiches : Strength and Sunshine
Waffle Mummy Pizzas : Mom's Test Kitchen
Snack (or Dessert) Waffles: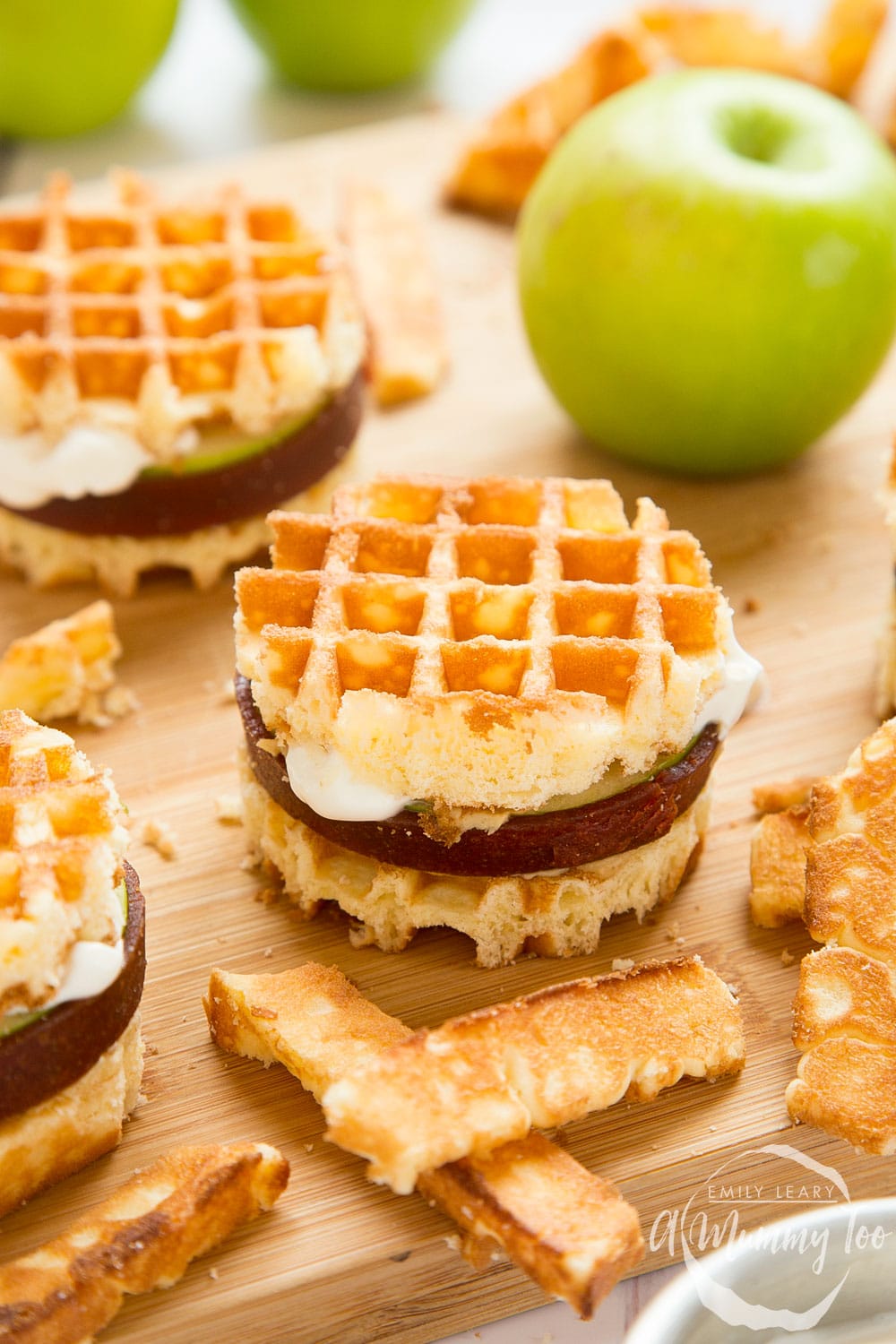 Brownie Waffles : Our WabiSabi Life
Waffle Apple Burgers : A Mummy Too
Waffle Ice Cream Sandwich : Recipes From A Pantry
Waffle Sushi : Mom's Test Kitchen
We can't forget the adults! Try any of these 'grown-up' waffles:
Thanks for stopping by!