Easy, Crispy Air Fryer Brussels Sprouts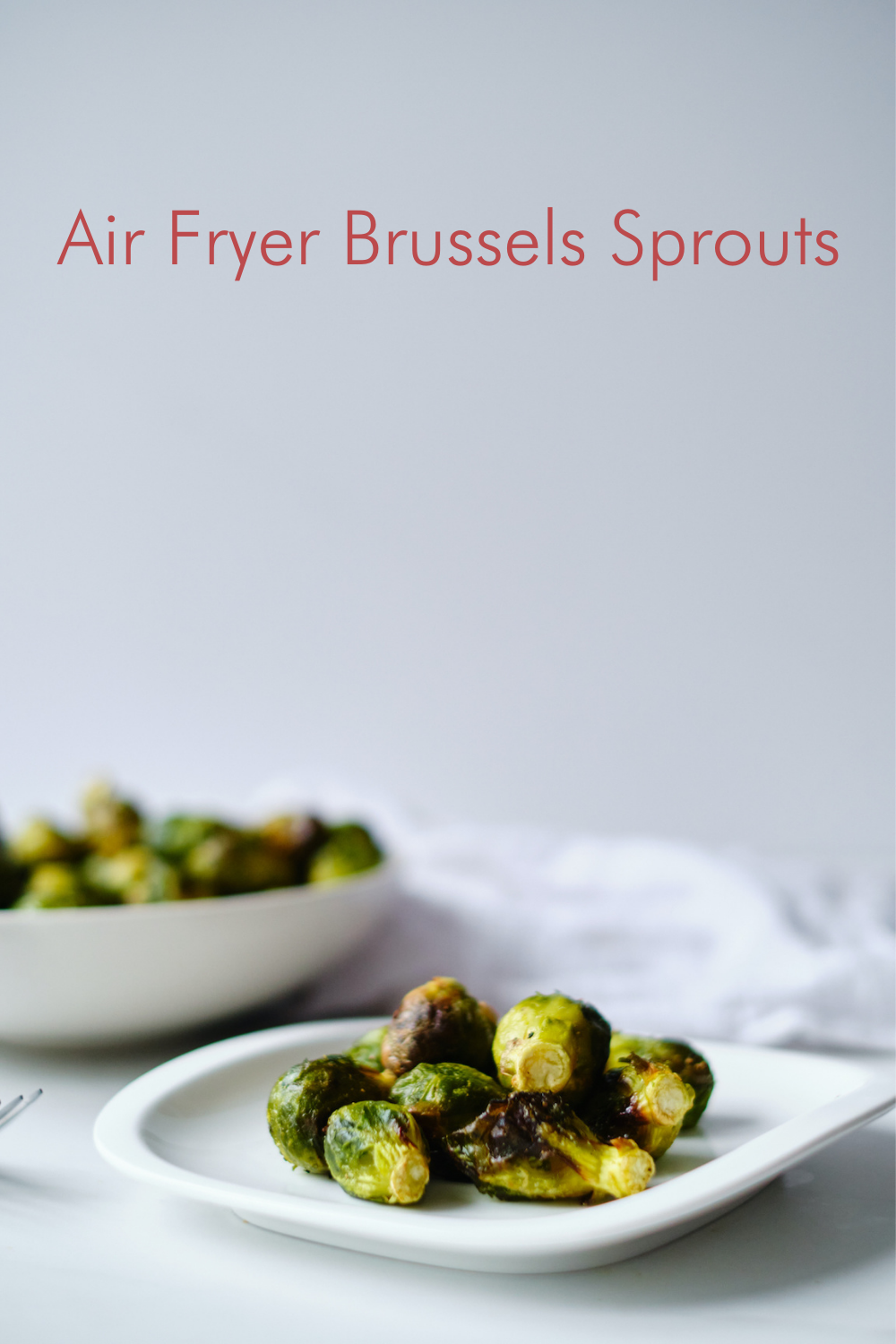 No bells and whistles needed with this simple, delicious Air Fryer Brussels Sprouts recipe. You get crispy and perfectly golden brown sprouts every time!
Wondering what to serve with this brussels sprouts recipe? It makes the perfect side dish to these All-American Club Sliders or Candied Garlic Chicken.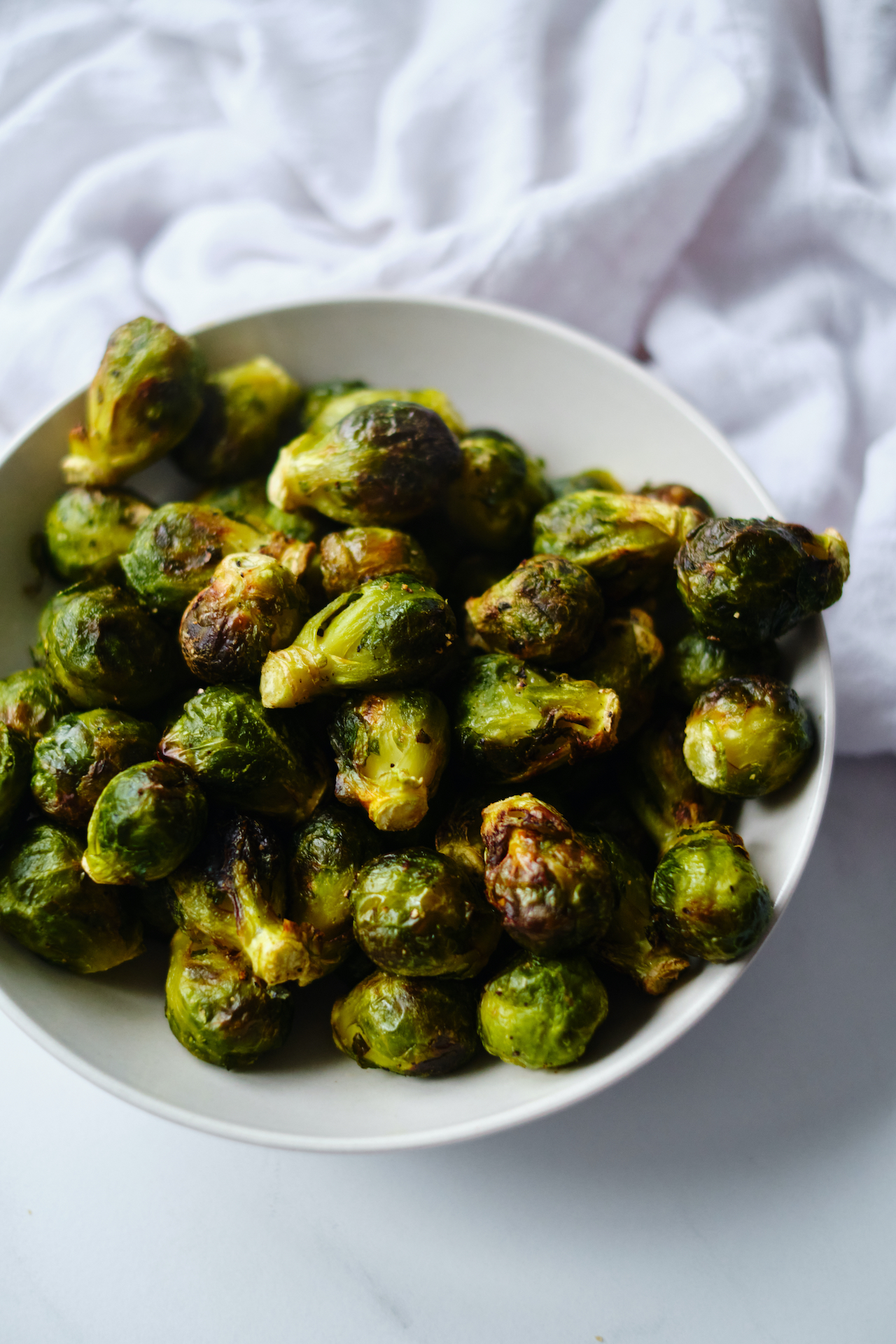 When it comes to making a vegetable in the air fryer, brussels sprouts might possibly be the best. The leaves turn brittle and crunchy, while the insides stay soft and tender. You can get your brussels sprouts decently crispy roasting them in a hot oven, but it just doesn't compare to that deep-fried texture you get in an air fryer.
I know not everyone likes these little green baby cabbages. And no worries, I also know they aren't technically little baby cabbages, that's just how we refer to them. Well the hubs refers to them as stink bombs. And while they make a deliciously easy side dish, they also are great as a simple healthy snack. I can make a full meal from them without issue. If you've never tried fried Brussels Sprouts, you are definitely missing out.
How To Make Air Fryer Brussels Sprouts
With practically no prep work and simple pantry ingredients, this easy side dish comes together in a matter of minutes!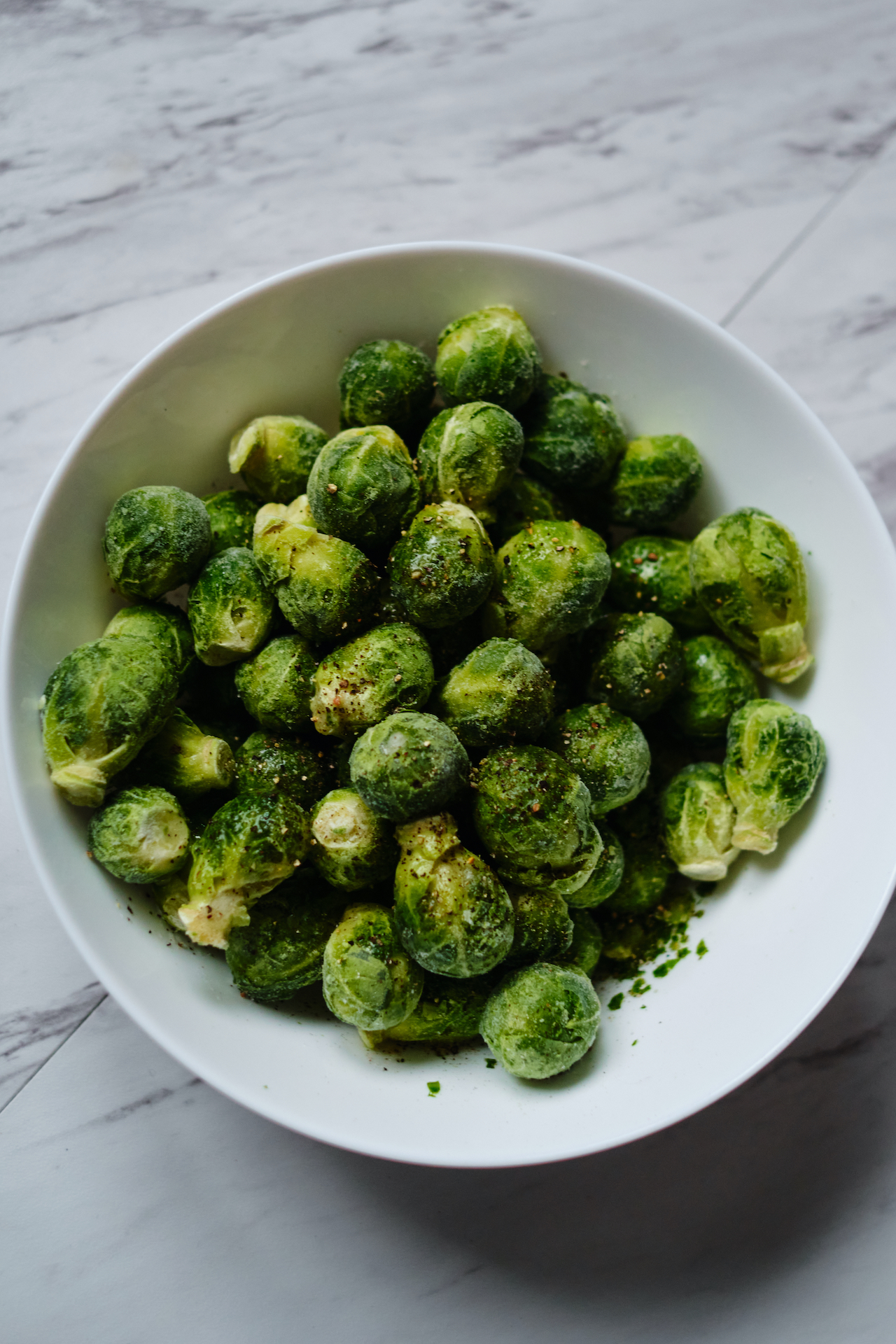 Start by mixing together in a bowl the Brussels, oil, salt and pepper.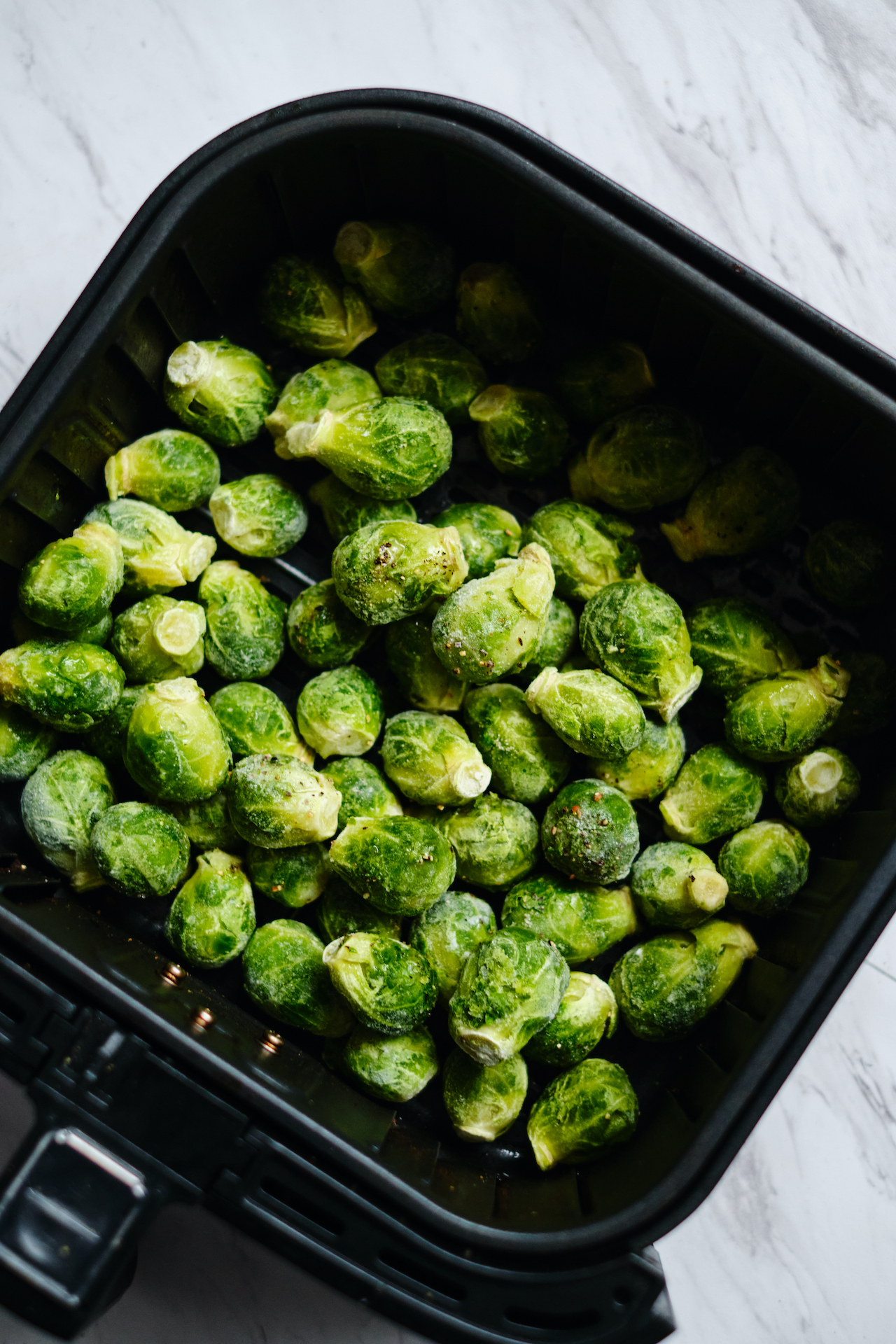 Preheat your air fryer and then throw those bad boys in to cook.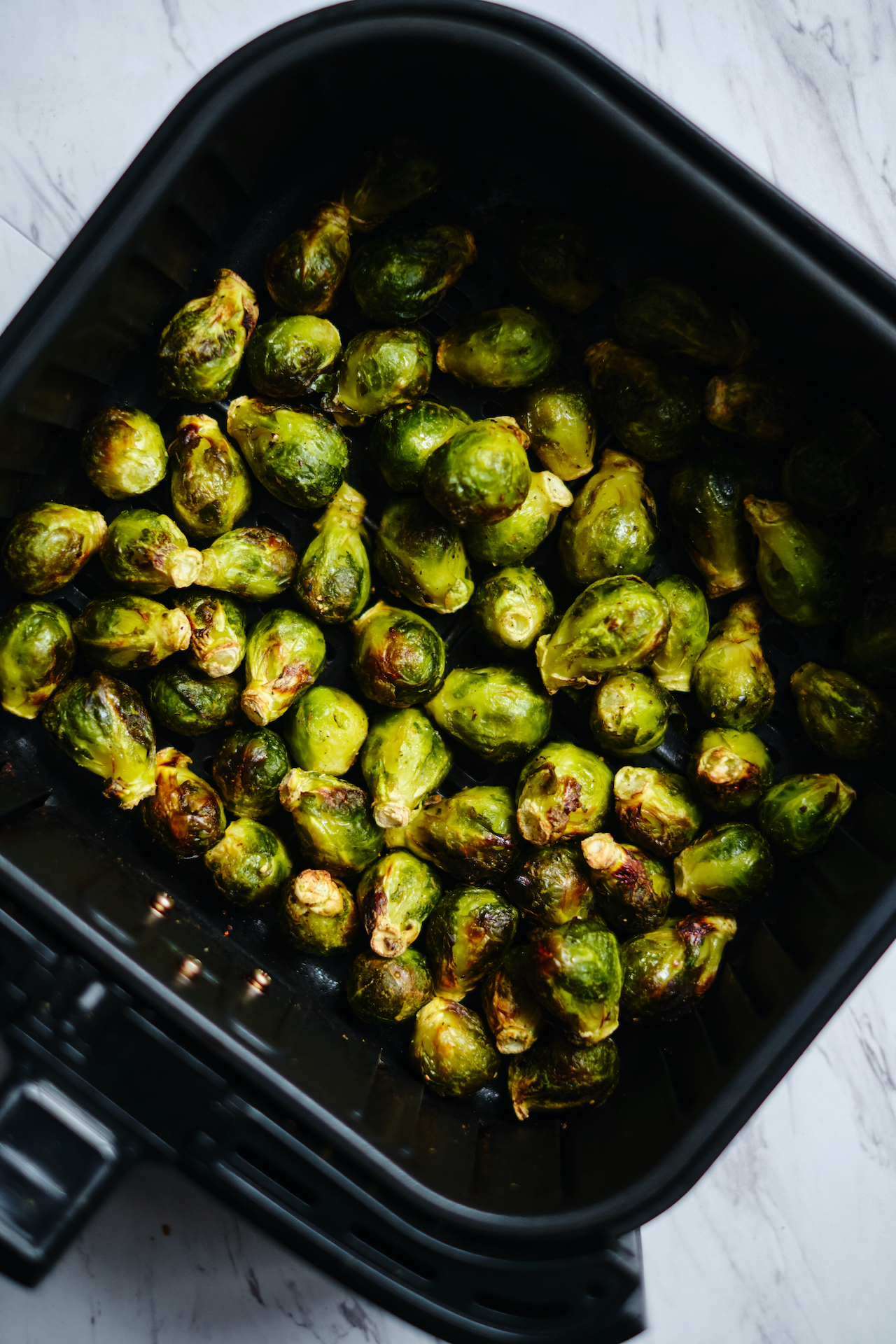 Fry them up for about 15 minutes or until deliciously golden. Feel free to eat them all yourself.
Tips for Making Air Fryer Brussels Sprouts:
Don't Crowd the Air Fryer Basket : If the basket is too full, the sprouts won't crisp up very well. Allow enough room for the air to circulate around them. Cook in batches if need be.
Cook in Batches : if you do end up needing to cook in batches, the second batch will very likely cook a little quicker than the first since the air fryer will already be preheated. Adjust the cook time, or check on them a minute or two earlier to make sure they don't burn.
Pay Attention to your Timer : you want to be sure to shake the basket about halfway through, so make sure you listen for the timer. If your air fryer doesn't have a timer, be sure to set one to remind you.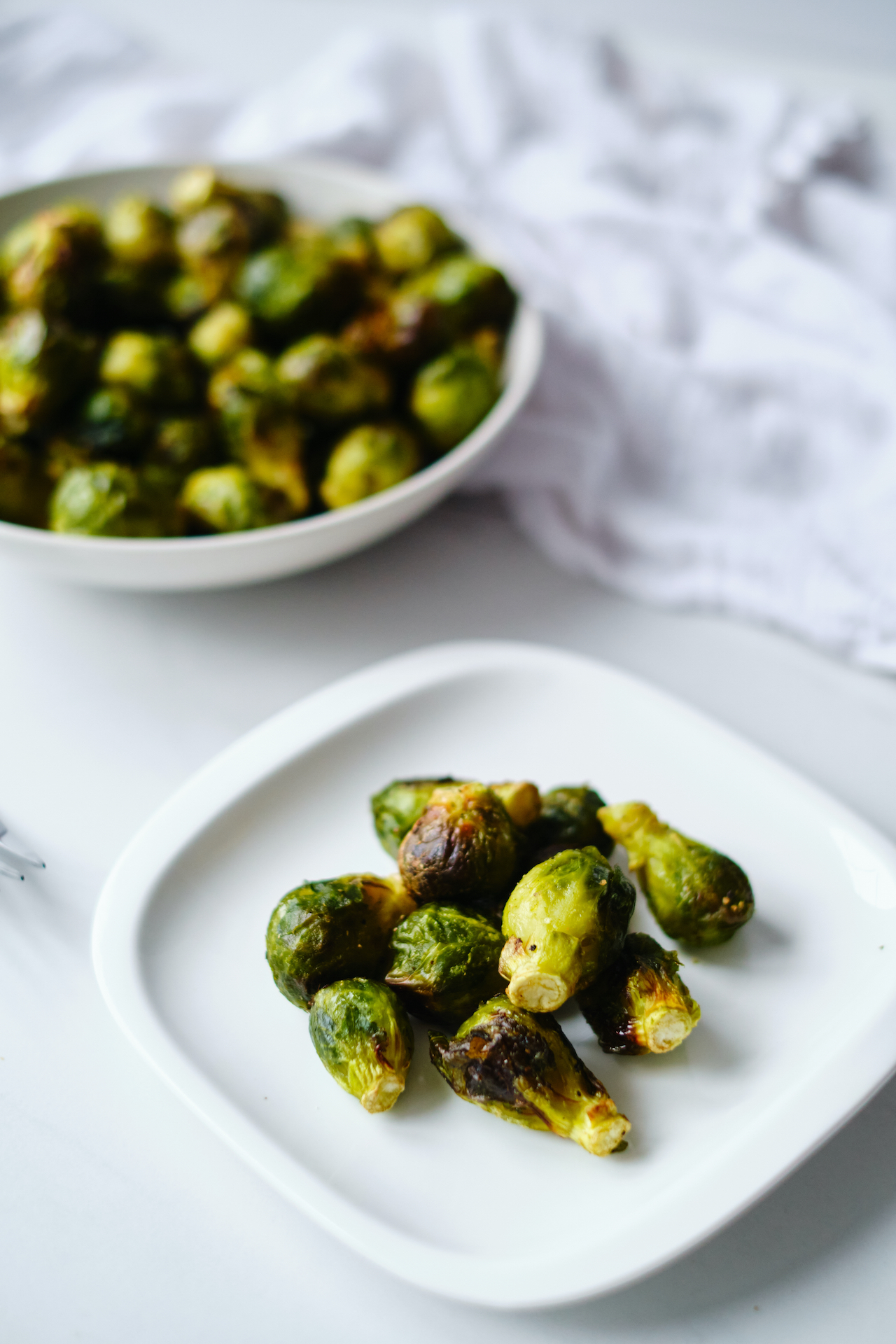 Brussel Sprouts vs Brussels Sprouts
Even as I was writing this I had to ask google – is it Brussels Sprouts or Brussel Sprouts. These tiny cabbages are named after the city of Brussels in Belgium, which is why it should have the 's' on the end. So it's Brussels sprouts.
Possible Variations on Air Fryer Brussels Sprouts
If you want to branch out from this simple recipe, there are a few options you can try out to change the flavors for your preference.
Once cooked, toss the brussels sprouts in a mix of melted butter, finely chopped shallots, and red wine vinegar.
Bacon makes everything better – cut up a few slices of raw bacon and throw them in the air fryer with the brussels.
Make them cheesy – toss them in some Parmesan cheese and a little garlic powder when they come out of the air fryer.
Eat Your Greens: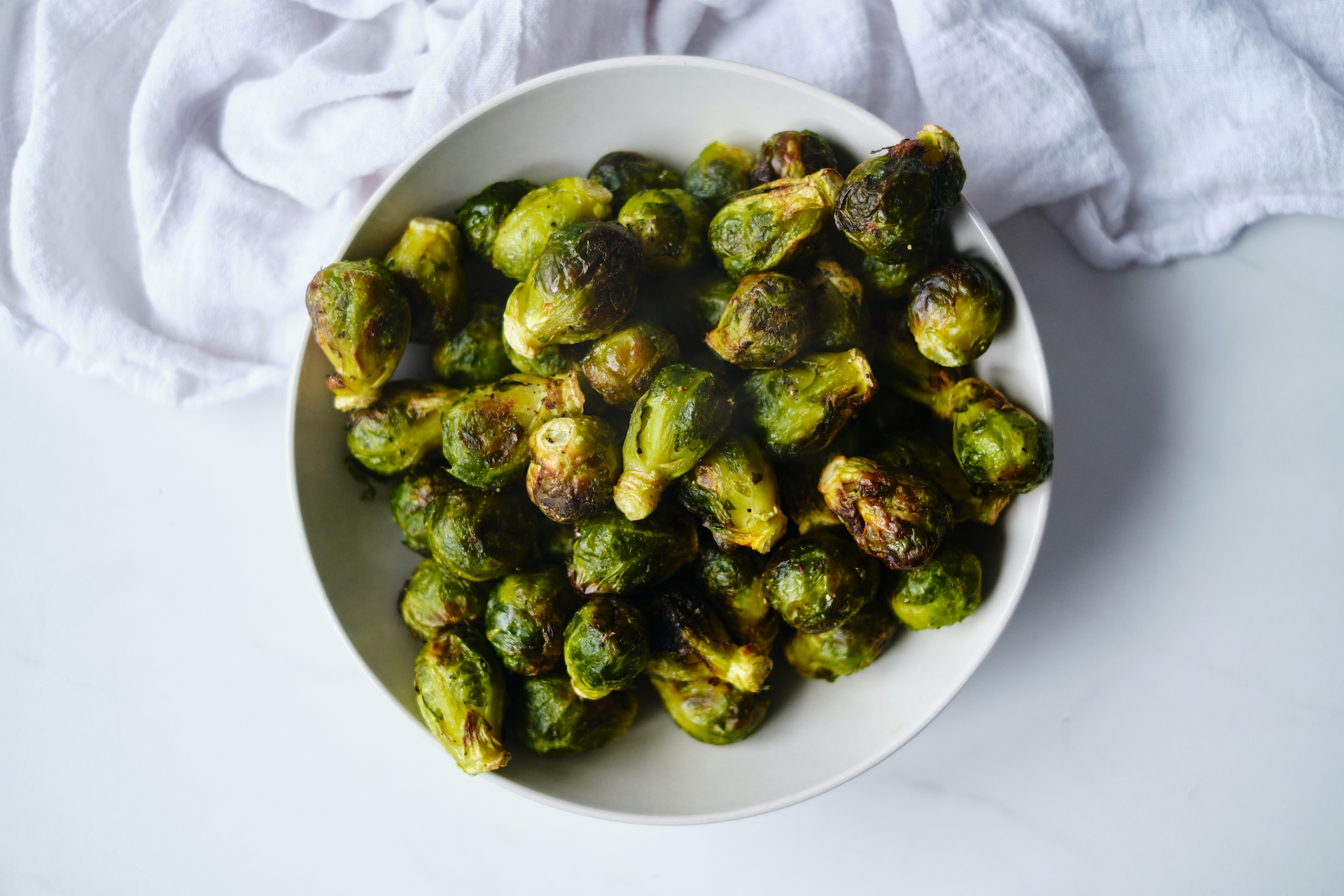 Air Fryer Brussels Sprouts
No bells and whistles needed with this simple, delicious Air Fryer Brussels Sprouts recipe. You get crispy and perfectly golden brown sprouts every time!
Ingredients
1

bag

frozen brussels sprouts

about 4 cups

1

tablespoon

olive oil

1

tsp

salt

dash

pepper
Instructions
Pour the brussels sprouts into a bowl. Drizzle with the oil and sprinkle with salt and pepper.

Preheat the air fryer to 350 degrees.

Pour the brussels into the air fryer basket.

Air fry for about 15 minutes or until golden brown.
Notes
I like my sprouts very golden - if you prefer them less golden, you will want to keep an eye on them the last few minutes and take them out earlier to fit your preference 
DID YOU TRY THESE AIR FRYER BRUSSELS SPROUTS? I WOULD LOVE TO KNOW!
Leave me a comment below, or snap a photo of your plate and tag @momstestkitchen on social. I would love to know what you're cooking up!
Thanks for stopping by!