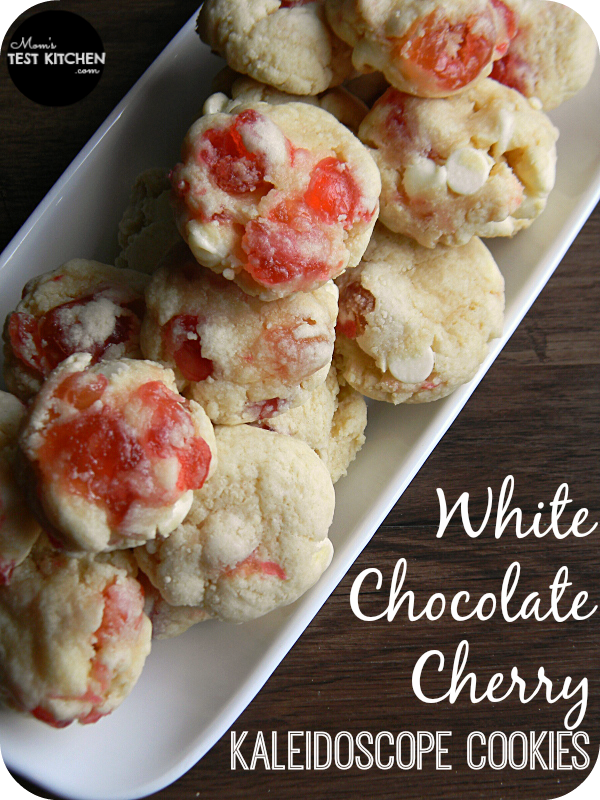 I have a bad habit of not fully reading the directions for a recipe. I am notoriously a skimmer of the ingredients. I do that simply to make sure there isn't some odd, overly expensive ingredient that would keep me from wanting to make the recipe. But I really never look at the instructions until I'm making the recipe.
I tell you this because when Brianna sent me these Gluten Free White Chocolate Cherry Kaleidoscope Cookies as her Christmas Cookie Swap recipe, I didn't look at the instructions at all! I, like always, looked at the ingredients, figured out what I needed to buy & set to making some cookies. About half way through, I realized that these bad boys needed to be wrapped in saran wrap & stuck in the fridge. Well schnikes, I didn't have saran wrap.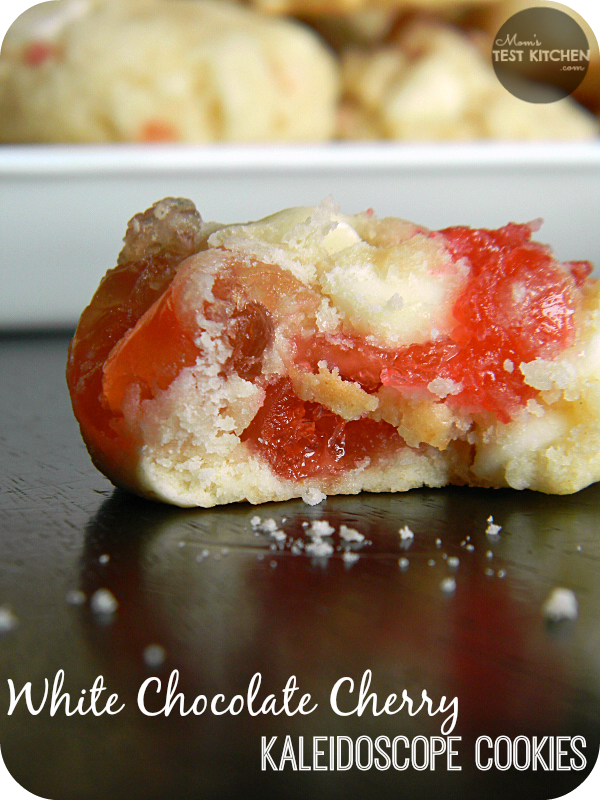 Long story short, the bowl of my stand mixer hung out in the fridge for a while. It worked fine, but do know going in that these cookies hold their shape while baking (hence the wrap & slice part of the instructions) so unless you want scoop shaped cookies, flatten them out a little.
Or just actually follow the instructions & buy saran wrap.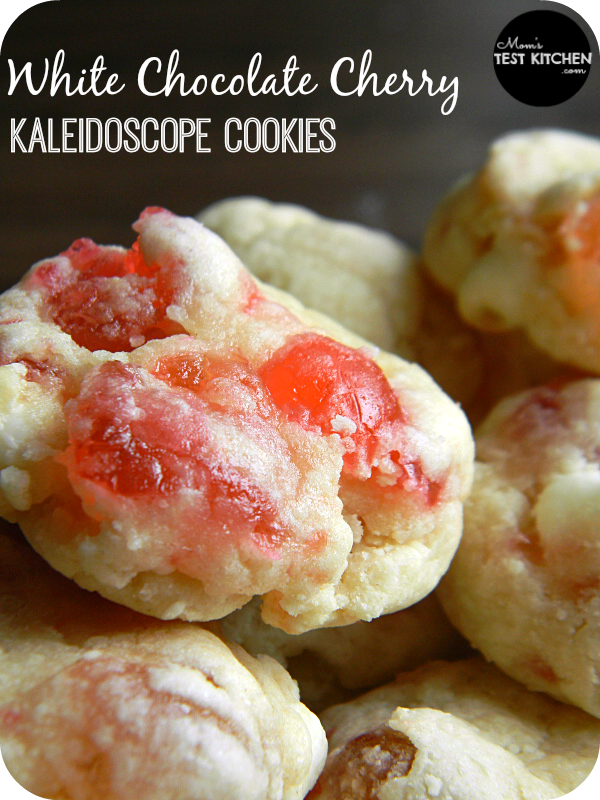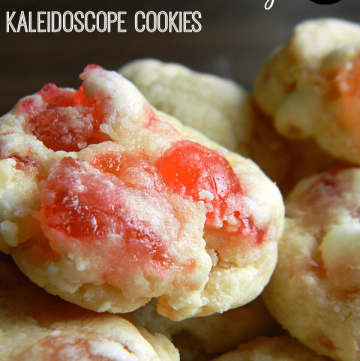 White Chocolate Cherry Kaleidoscope Cookies - Gluten Free
Ingredients
1/2

cup

butter

softened

1

cup

sugar

2

eggs

3/4

teaspoon

salt

1

& 1/2 teaspoons baking powder

1

& 1/2 teaspoon xantham gum

3

cups

rice flour blend

1

cup

white chocolate chips

1

cup

chopped candied cherries
Instructions
Cream together the butter and sugar in a stand mixer until fluffy.

Add the eggs and mix until combined.

Add the salt, baking powder & xantham gum and mix until just combined. Add the flour, 1/2 cup at a time until all 3 cups of rice flour blend have been incorporated.

Add the white chocolate chips and candied cherries and mix in by hand.

Lay out a piece of plastic wrap on a flat working surface and place half of the dough on it. Form the dough into a log, wrap in the plastic wrap, and freeze until firm.

Repeat with the other half of dough.

Preheat your oven to 350F.

Slice the chilled dough into 1/4" slices and place on a baking sheet.

Bake for 8-10 minutes, or until the bottom just barely starts to turn golden.

The cookie will still be white and will be a bit soft, but will set up as it cools.
Notes
I actually made these cookies non GF - to do that just leave out the xantham gum & substitute all purpose flour for the rice flour.
RECIPE CREATED BY: Flippin' Delicious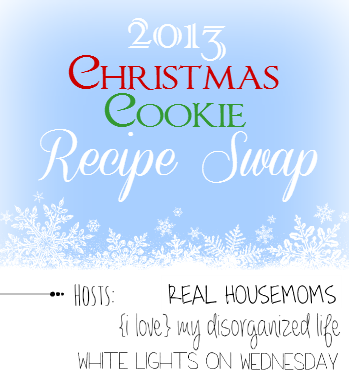 Now, head on over & check out the recipe I shared with Brianna!! And then come back & check out the other recipes from the Christmas Cookie Recipe Swap!
');