Taffy Tan Fudge #ChristmasWeek
Welcome to Day #4 of Christmas Week, a multi-blogger event co-hosted by Kim of Cravings of a Lunatic and Jen from Juanita's Cocina! Each day we will be celebrating the holidays with a different set of Christmas-themed treats, as well as a fabulous Christmas giveaway. We hope you enjoy this fabulous event. Tune in each day starting Monday, December 9th and ending Saturday, December 14th.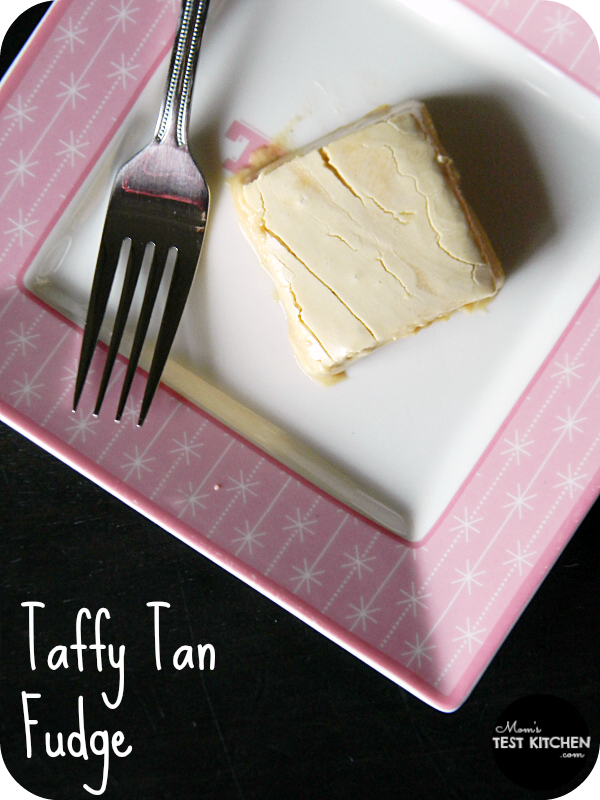 Fudge has become my nemesis. I actually think fudge kinda hates me. I can make an absolutely delicious tasting mixture of ingredients that should become fudge. I can pour that delicious tasting mixture into my well greased dish. I can set that dish in the fridge to cool & NEVER set. Seriously, everytime I have tried to make fudge, it does.not.set.
It pisses me off.
So don't let that horrible picture above deter you from making this AMAZING recipe! It may not be pretty but it's daaaaaaammmmmn good. So make it. Today.
And I'll pray to the fudge gods that yours sets better than mine!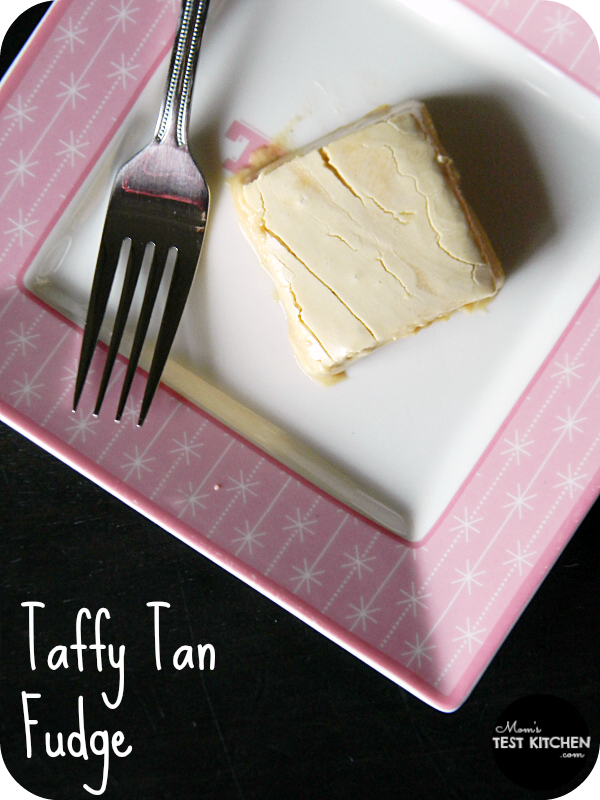 Taffy Tan Fudge
Ingredients
2

cups

sugar

1

cup

milk

1

jar

7 ounces marshmallow cream

1

& 1/2 cups peanut butter

original recipe called for crunchy, I used creamy

1

teaspoon

vanilla
Instructions
In a large saucepan, combine the sugar & milk. Bring to a boil; then lower heat to medium. Stir 5 minutes over medium heat to soft ball stage (about 238 degrees). Remove the pan from the heat and stir in the marshmallow cream, peanut butter and vanilla. Beat until well blended. Pour into a greased 8x8 inch pan. Cool.

It it sets for you, cut into squares. If not, feel free to dig in with a spoon. We won't judge.
So now, lets check out the rest of today's #ChristmasWeek goodies! I bet these turned out much better than mine! 😉
And now let's get to today's giveaway!


Today's #ChristmasWeek giveaway comes courtesy of Swissmar. Le Cordon Bleu has been a worldwide leader in gastronomy and hospitality for over 100 years and are widely considered the guardian of French culinary technique. Swissmar now combines this culinary expertise with their own knowledge and brand recognition to introduce this fantastic new line.

The Le Cordon Bleu ceramic ovenware from Swissmar are all freezer safe, oven safe, dishwasher and microwave safe. The French-inspired Charmant Collection 5 qt. Rectangular Roaster has scalloped edges and is beautiful enough to go straight from oven to table! To enter to win a Swissmar Roaster, read the details and use the Rafflecopter below!

***This giveaway is for one Swissmar Charmant Collection 5 qt. Rectangular Roaster (winner's choice of color: blue, yellow, red, or white)! This giveaway is open to Continental US residents only . When the contest concludes, the winner will be chosen by random draw. The winner will be notified through e-mail and they will have 3 days to respond or another winner will be chosen.***

Be sure to stay connected on social media for all the latest recipes & behind the scenes fun!

***Disclaimer: This giveaway is being provided by Swissmar. #ChristmasWeek bloggers have not received product or been compensated as a part of this giveaway.***