Southwest Pasta Salad with Cilantro Lime Vinaigrette
Simple to make & packed with flavor, this Southwest Pasta Salad with Cilantro Lime Vinaigrette is a perfect recipe for summer!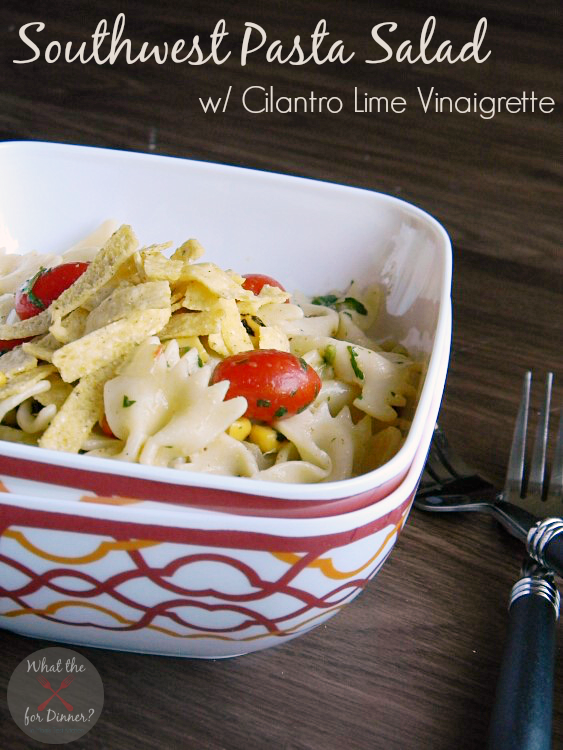 We live on pasta salads during the summer. Those & simple wraps. These are the two easiest things to get made with out heating up your kitchen. Because trust me, when it's 100+ degrees in a Texas summer, adding heat to your home is something you definitely do not want to do!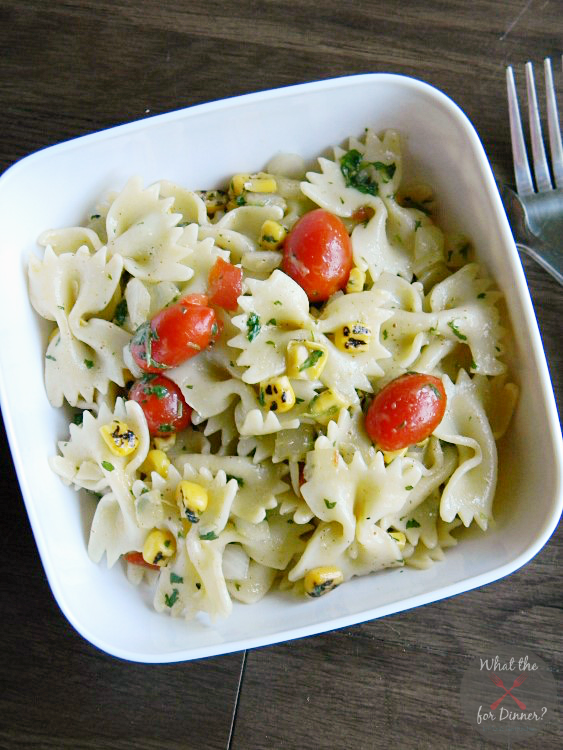 This Southwest Pasta Salad was so easy to make & absolutely delicious. Everything comes together super fast. There's hardly any chopping involved. The dressing mixes up so easily. I like a little extra crunch with my pasta salads so I topped my bowl with tortilla strips, which were delicious mixed in, but that's totally optional to your tastes!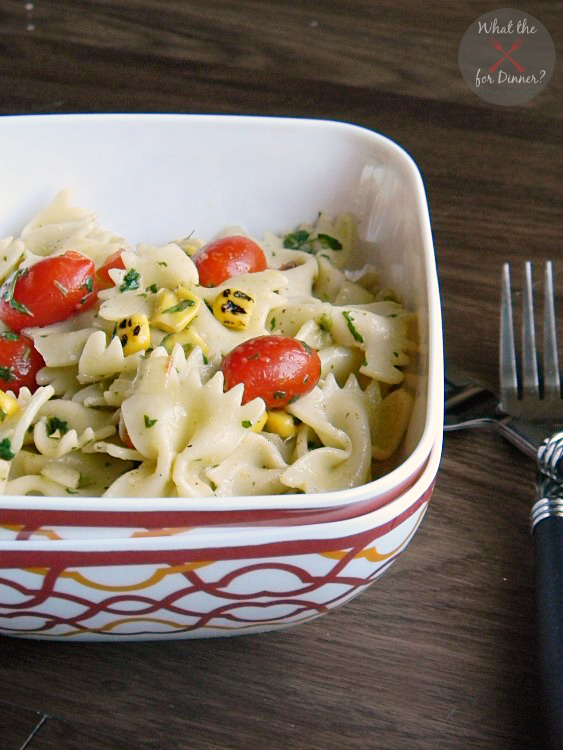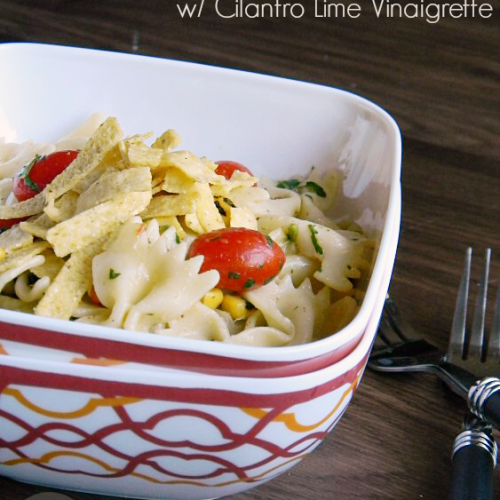 Southwest Pasta Salad with Cilantro Lime Vinaigrette
Ingredients
for the pasta salad:
1

box

12 ounces farfalle pasta

about 2 cups corn salsa

homemade or store bought

1

cup

grape tomatoes

crispy tortilla strips

optional
for the Cilantro Lime Vinaigrette:
6

tablespoons

olive oil

6

tablespoons

seasoned rice vinegar

juice from 5 small limes

2

teaspoons

sugar

1/2

cup

roughly chopped cilantro

1/2

teaspoon

garlic powder

1/2

teaspoon

chili powder

1

teaspoon

ground cumin

1/4

teaspoon

ground cayenne pepper
Instructions
Cook the pasta according to the package directions. Drain & rinse in cool water.

Add the drained pasta to a large bowl, and mix in the corn salsa & grape tomatoes.

In a small blender or food processor, combine all of the ingredients for the Cilantro Lime Dressing. Gently pulse until the cilantro is minced & the dressing is well mixed & easy to pour over the pasta.

Pour the dressing over the pasta, toss to coat. Serve immediately topped with the tortilla strips.

*if not serving immediately, pour only part of the dressing over the pasta, just enough to coat, & then place in the fridge until ready to serve. Add the remaining dressing to the pasta & toss to coat right before serving.
MORE PASTA SALADS PERFECT FOR HOT SUMMER DAYS: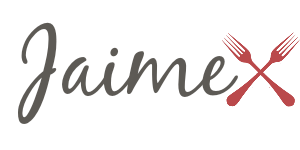 this recipe may be showing off at any of these fabulous parties