Hello all. I am Kallee from Creative Southern Home and I am so excited to be writing my first post as a contributor for Jaime. Thanksgiving is one of my favorite holidays, so I thought I would share one of our family traditions and recipes with you. Homemade butter.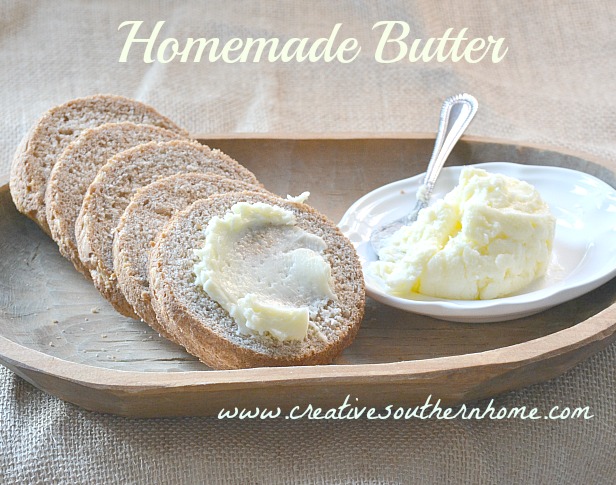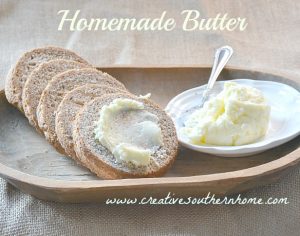 You will need:
1 quart jar
1 pint of Heavy whipping cream
1/2 tsp salt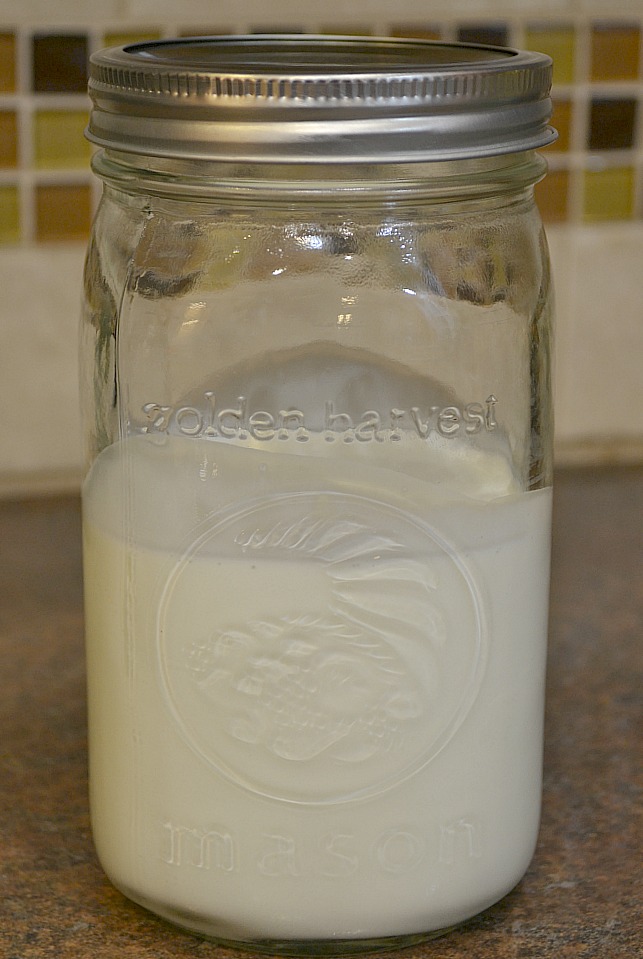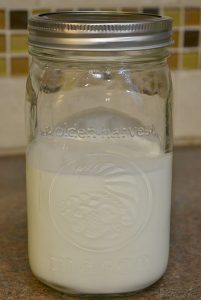 Pour your cream & salt into a clean quart jar, with a tight lid. Start Shaking. This whole process will take about 30 minutes. We pass around the jar and take turns when we get tired of shaking. We also sing a little chant we found from years ago when families really did have to churn their own butter. It goes:
Come butter come
Come butter come
Kallee's (insert your name) waiting at the gate, waiting for a butter cake
come butter come
come butter come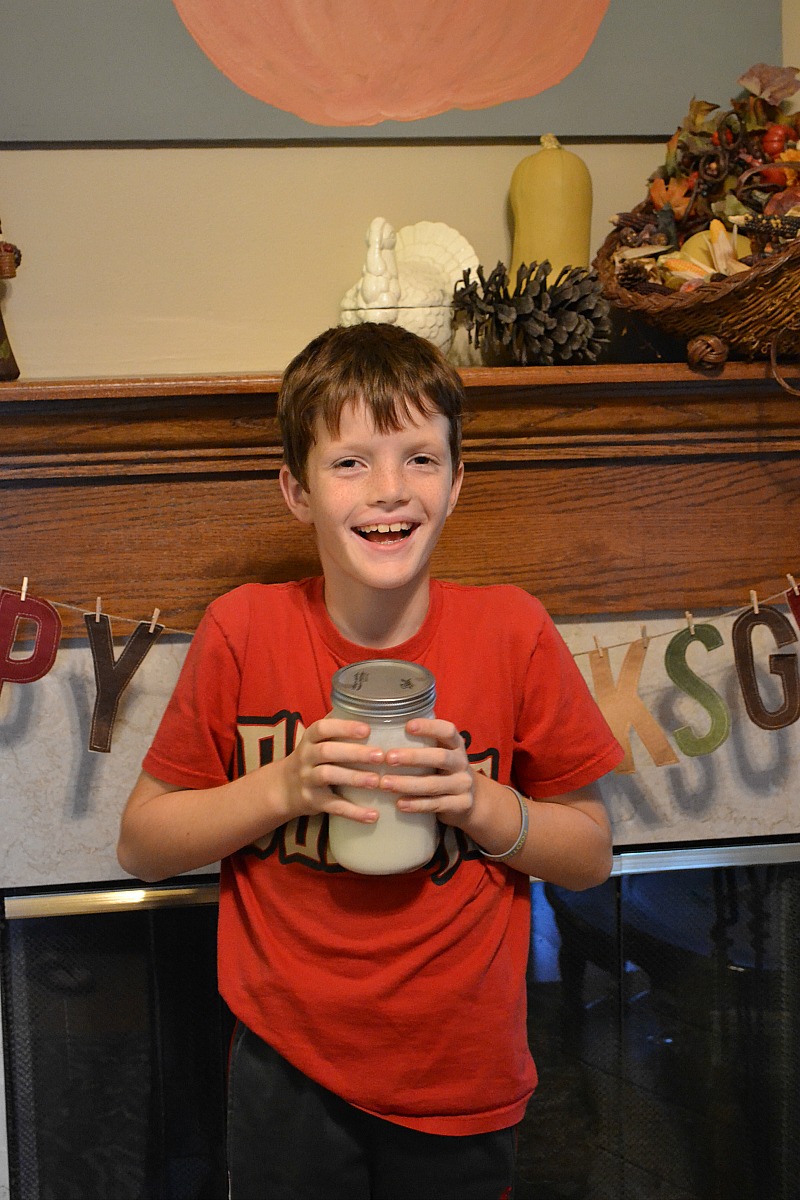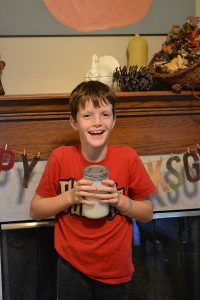 We chant this as we shake. You will notice that your cream will start to get thick and sticky. This means you are well on your way, but don't stop. Keep shaking.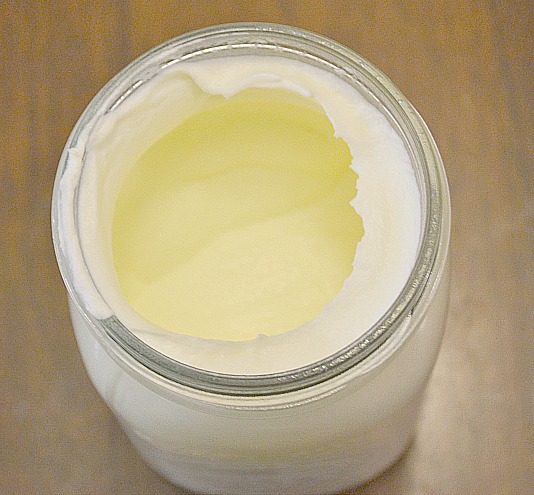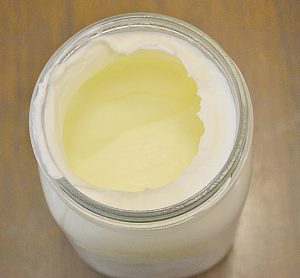 After shaking for a while longer you will notice some sloshing. This means the butter is separating from the buttermilk.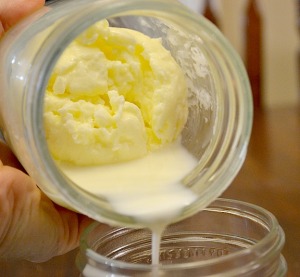 You should have turned your cream into a big lump of butter surrounded by fresh buttermilk. Pour out the buttermilk. Save it to use in pancakes, or another recipe.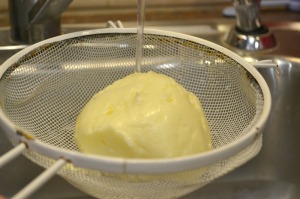 In a strainer, wash off the butter with cold water. Now it is ready to serve. It is perfectly soft and ready to grace your table.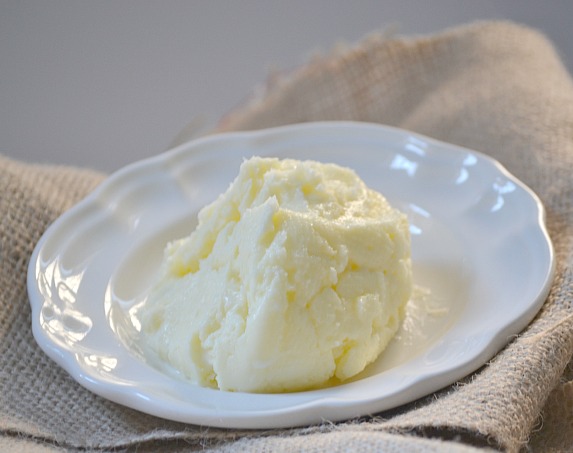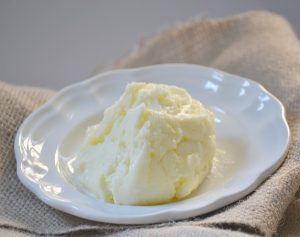 It is perfect for rolls or homemade bread.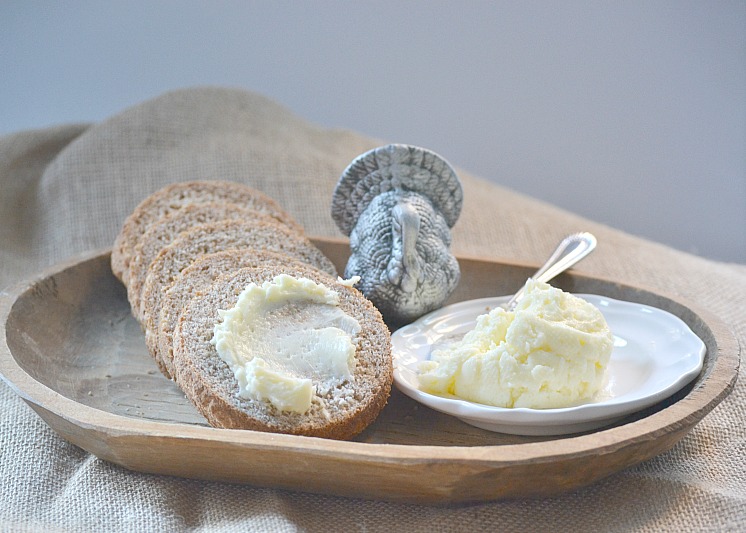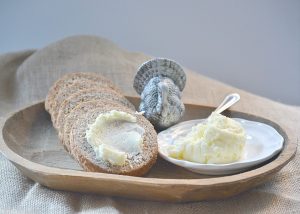 My kids have so much fun making this every Thanksgiving. We often shake it while watching the Macy's Thanksgiving day parade. It wouldn't be Thanksgiving without it, or without our pumpkin delight, sweet potato casserole and homemade rolls.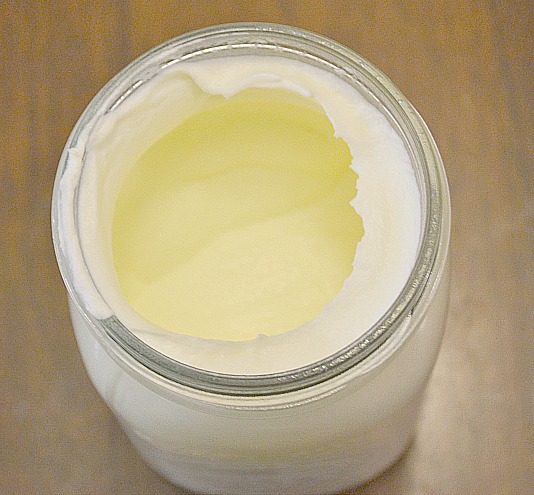 Homemade Butter
Ingredients
1

pint

whipping cream

1/2

tsp

salt
Instructions
Pour whipping cream into a quart jar with a tight lid

Shake for about 30 minutes, until the butter separates from the buttermilk

Place butter in a strainer and rinse with cold water. (save the buttermilk for another use)

serve with your favorite bread