50+ Cranberry Sweets & Treats
No Holiday meal is complete without those delicious red berries! So whether you want to go traditional with the sauce, or need to use up leftovers in some delicious breakfast or dinner ideas, we've got you covered.
But what if you want cranberries in your desserts? Well here are over 50 sweets & treats to round out your Holiday meals! With everything from appetizers to cocktails, you will definitely find something to fill up your Holiday table!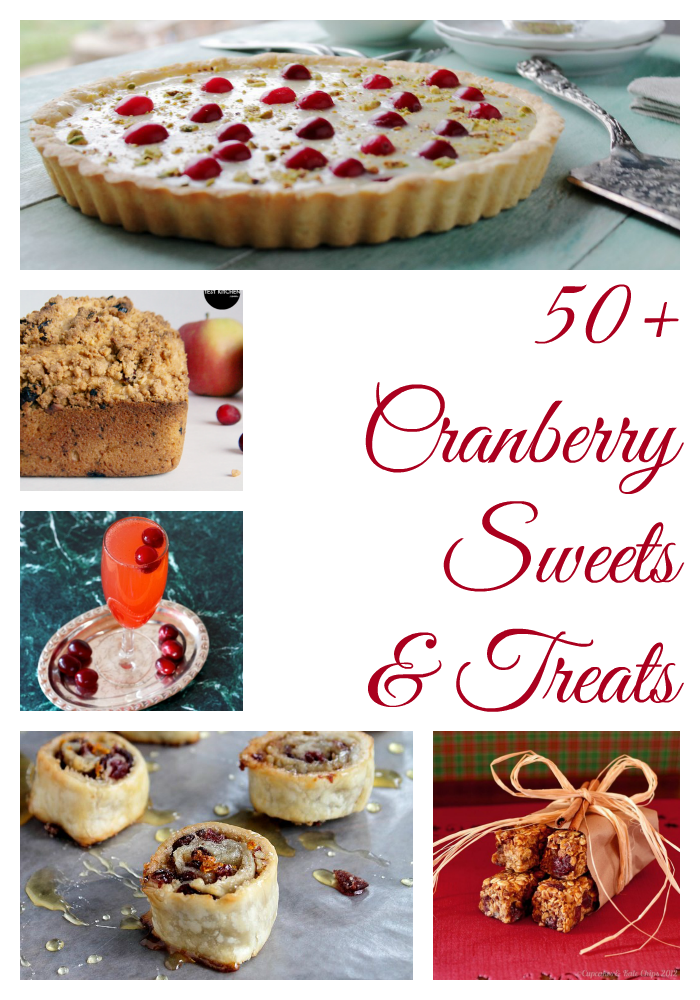 | | | | | | | | | | | | | | | | | | | | | | | | | | | | | | | | | | | | | | | | | | | | | | | | | | | | | | |
| --- | --- | --- | --- | --- | --- | --- | --- | --- | --- | --- | --- | --- | --- | --- | --- | --- | --- | --- | --- | --- | --- | --- | --- | --- | --- | --- | --- | --- | --- | --- | --- | --- | --- | --- | --- | --- | --- | --- | --- | --- | --- | --- | --- | --- | --- | --- | --- | --- | --- | --- | --- | --- | --- |
| | | | | | | | | | Coconut & Cranberry Bran Muffins | | | | | | | | | | | | | | | | | | | | | | | | | | | | | | | | | | | | | | | | | | | | |