No-Bake S'mores Snack Mix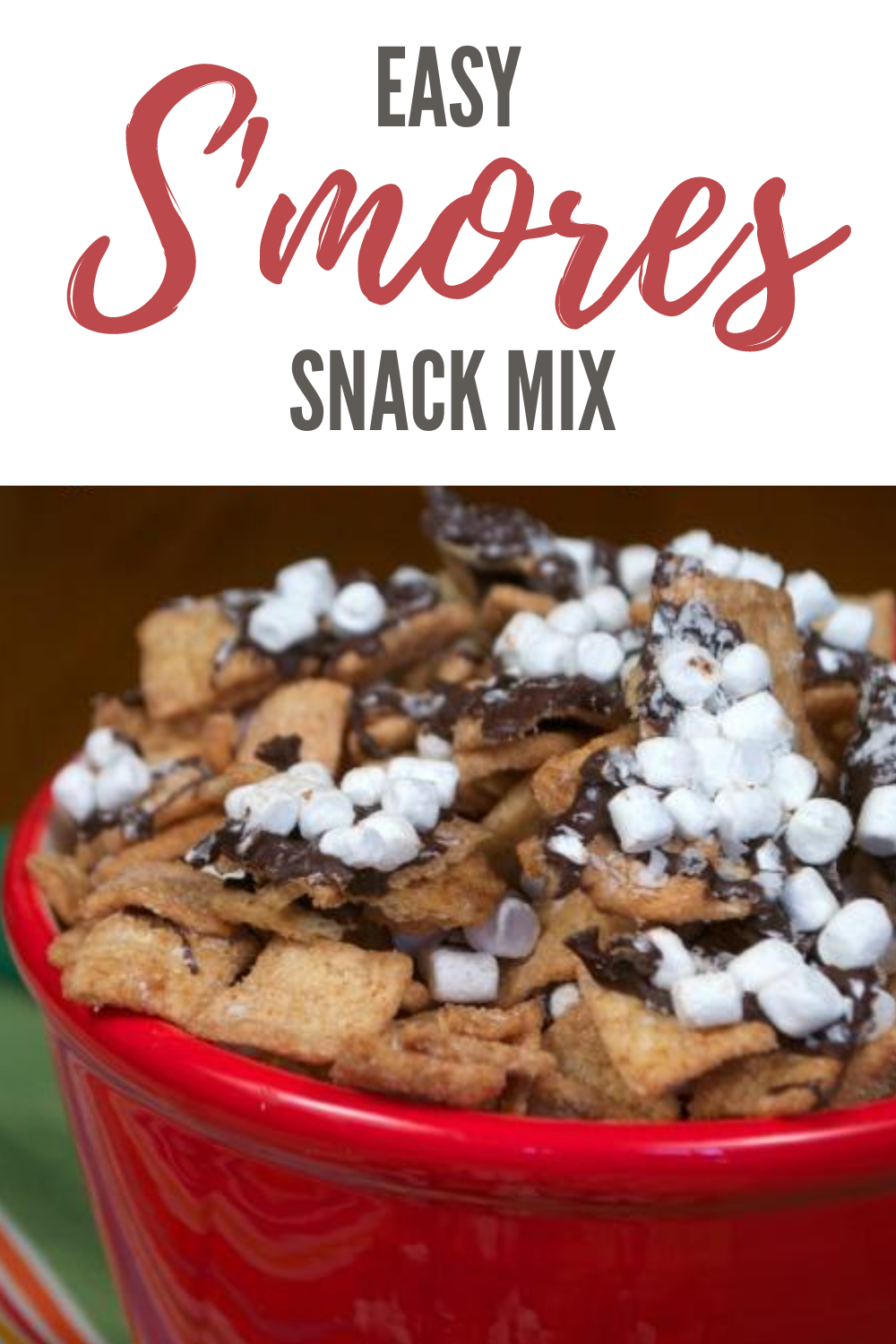 This Easy, No-Bake S'mores Snack Mix gives you a taste of summer all year round! It's simple to make and only requires 3 ingredients!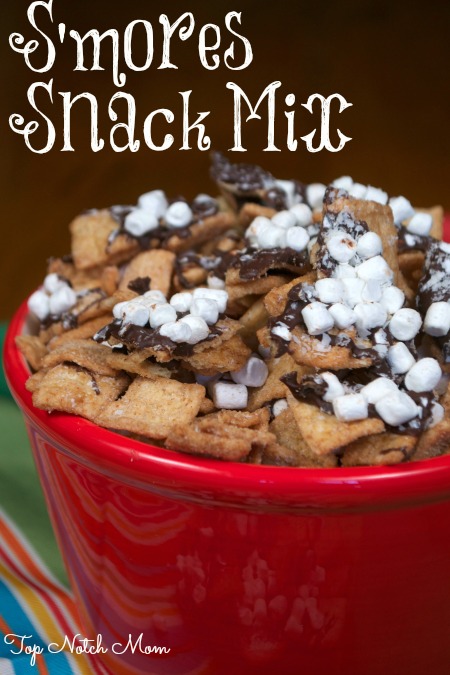 Hey, it's Doree from Top Notch Mom and Designs by Doree. I am happy to be here at MTK, it's been a while. Today I am going to share an Easy, No-Bake S'mores Snack Mix recipe.
I am all about easy recipes, especially in the summer. I am S'mores obsessed and I like the simplicity of this recipe. You get the same great taste without a camp fire. It's also super kid friendly! Not only can your little one help you make this, you can also put it in little baggies and give it as a snack or to friends when they come over. Another great thing about this Snack Mix is it's mess free, you don't have to worry about getting chocolate and marshmallow all over your hands and face. Enjoy!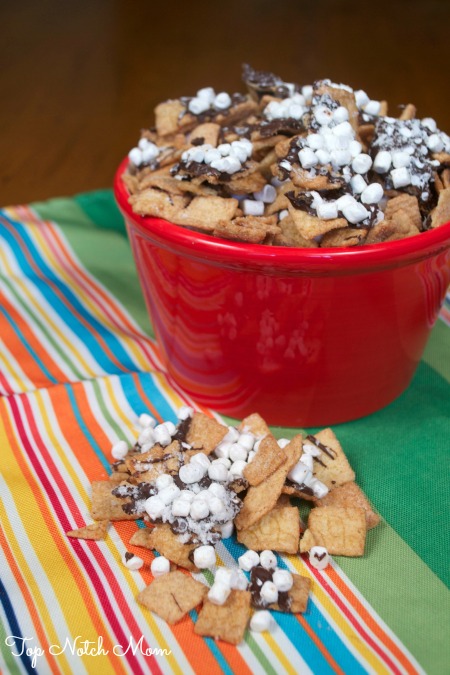 Throw in some extras:
Chips or Pretzels : who doesn't love the combo of sweet and salty? Try adding in pretzel sticks or chips to get that hint of salt and a little bit of extra crunch!
Candy : spice up this snack mix with the addition of Reese's Pieces, M&M's or pieces of a chopped up Hershey's bar for some extra chocolate flavor!
Try These S'mores Treats Next:
Recommended Equipment: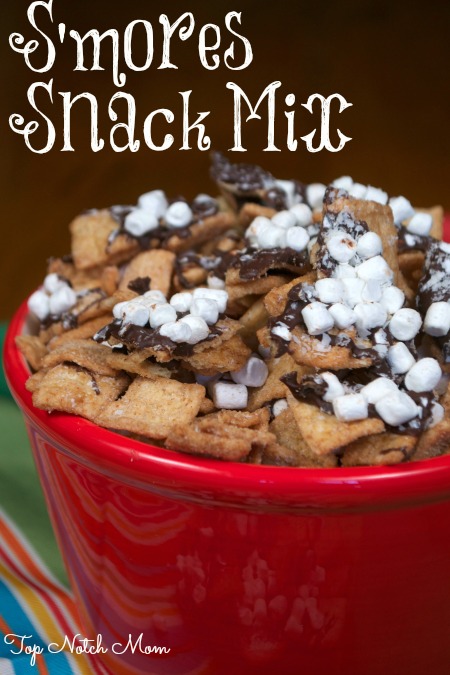 Easy S'mores Snack Mix
Ingredients
1

box of Golden Graham Cereal

1

bag semi-sweet chocolate chips

1

container of marshmallow bits

1

baking sheet and a piece of wax paper
Instructions
Place your wax paper on top of your baking sheet

Pour Golden Graham cereal out on baking sheet

Melt semi-sweet chocolate chips and drizzle over top the golden graham cereal

Sprinkle marshmallow bits on top of the chocolate covered golden grahams

Refrigerate 30 minutes

Break up the pieces of chocolate covered cereal and marshmallows

Serve in a bowl or place into plastic baggies for snacks
Thanks for stopping by!