Caprese Mozzarella Grilled Cheese Sandwiches
Hello, Mom's Test Kitchen readers! I'm back again this month with one of my FAVORITE combinations all grilled up in a cozy sandwich! Mozzarella, basil and tomatoes are my absolute favorite combination. Anytime I can combine those for a meal, I'm all about it. Now that it's cold outside, these Caprese Mozzarella Grilled Cheese Sandwiches are my new favorite lunch.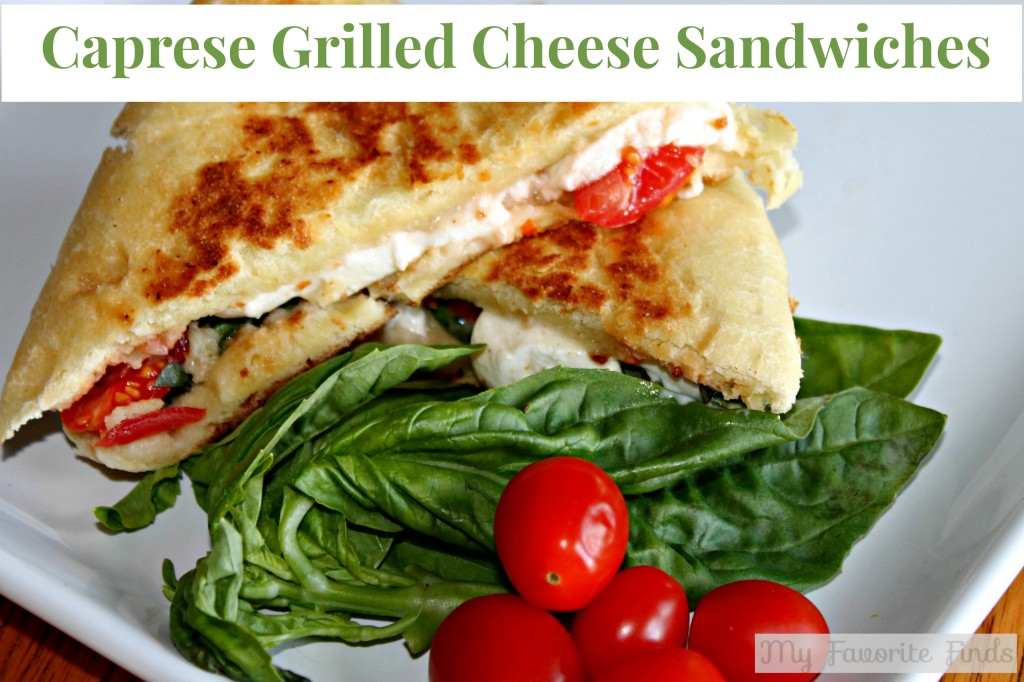 Caprese Mozzarella Grilled Cheese Sandwiches
Ingredients:
Ciabatta Bread Rolls
Fresh Mozzarella
Fresh Basil
Cherry tomatoes
1 teaspoon garlic powder
2 tablespoons melted butter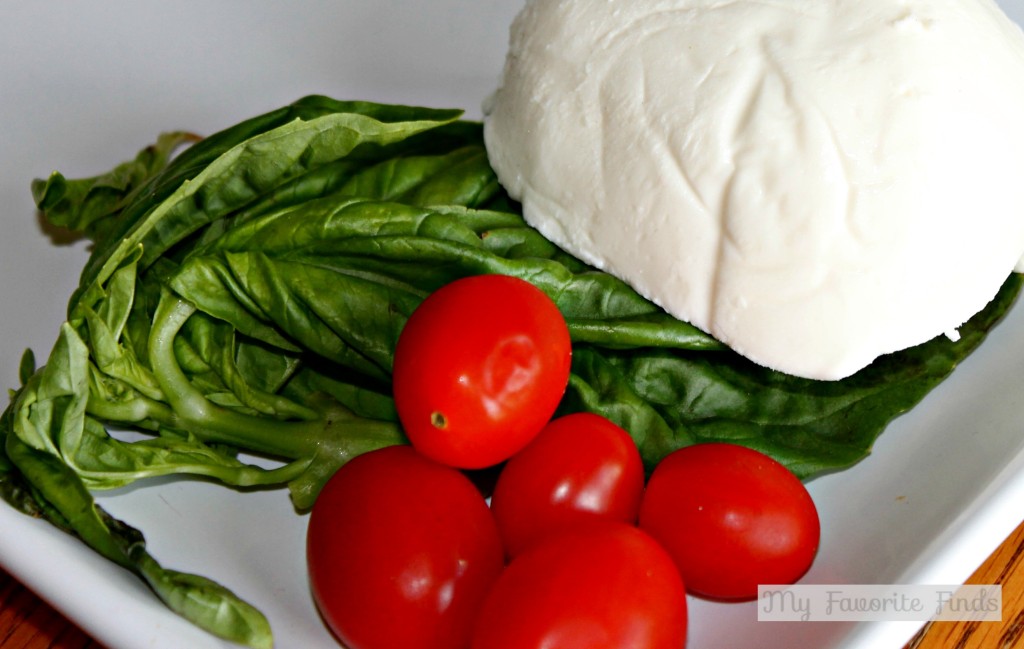 Directions:
1. Heat your griddle to 350 degrees. In the microwave, melt the butter and stir in the garlic powder.
2. Brush the outsides of the ciabatta bread with the garlic butter. Lay them buttered side down on the griddle and let them get toasty.
3. Slice some mozzarella, and lay it on the open faced ciabatta. Add some sliced cherry tomatoes and a few leaves of fresh basil.
4. Continue to cook until the cheese is melted. Serve with Balsamic Vinaigrette dressing for dipping, or with your favorite salad.
How yummy does that look for these cold winter days ahead? The best thing, is it's so quick, and allows you to use some fresh ingredients. The more basil the better in my opinion! What is your favorite grown up grilled cheese combination? I'd love to see you stop by My Favorite Finds for more recipes and hopefully you'll find some JOY in your day!