Reese's Peanut Butter Cup Cake Bars
I did it. I went there. I just couldn't resist making the cookie bars in this combo. Since the very first time I made the Charleston Chew Cookie Bars, I knew. I just knew. I had to do chocolate cake with Reese's Peanut Butter Cups.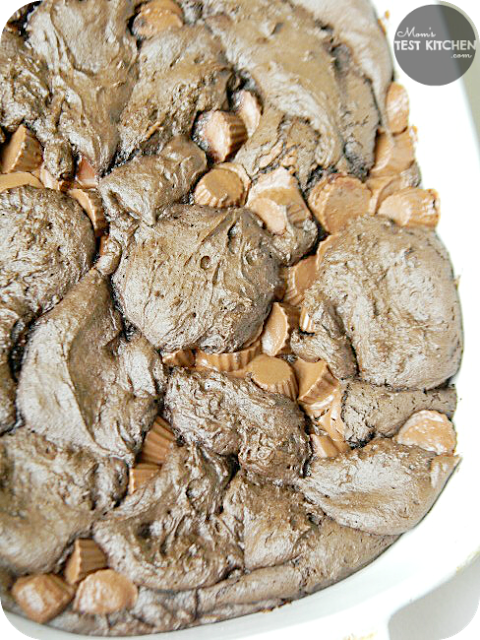 Even though I followed the exact same recipe, they didn't quite turn out the same. This was definitely more of a cake than a cookie bar. But really, all that is just a technicality because this stuff was good!!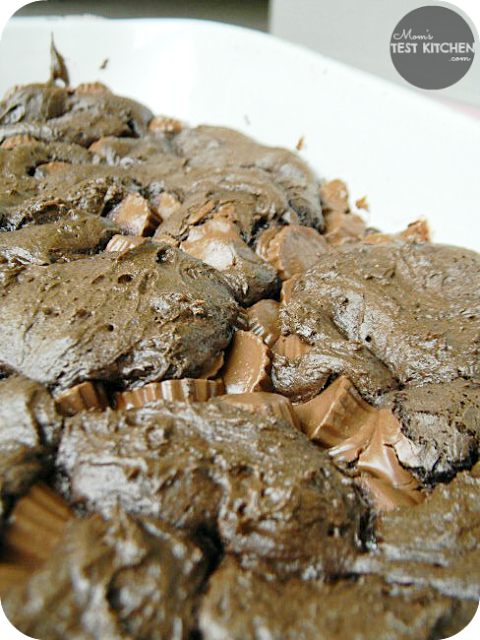 So, I highly, highly recommend you make this. Now. And don't wait for it to cool when you take it out of the oven. Well, let it cool long enough so you don't get a burned mouth but eat this warm! While the peanut butter cups are still all melty. And go ahead and throw a scoop of ice cream on top for good measure 🙂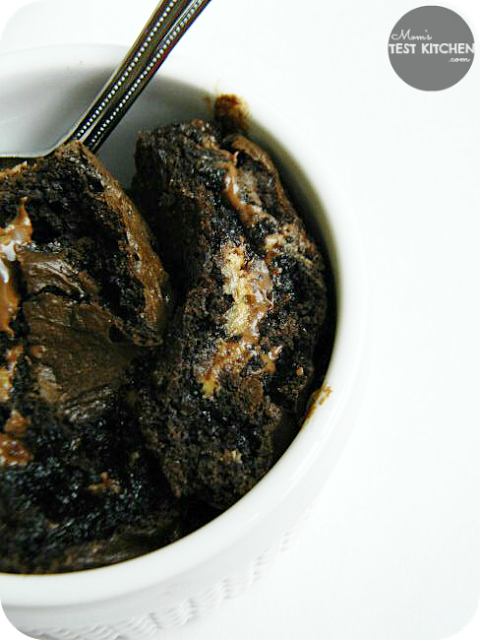 REESE'S PEANUT BUTTER CUP CAKE BARS
YIELD:

about 42 bars
INGREDIENTS:
1 box (15.25 ounces)

chocolate fudge cake mix, dry

5 ounces

evaporated milk

1/4 cup

butter, melted

1 bag (14.8 ounces)

Reese's Peanut Butter Cup Minis
COOKING INSTRUCTIONS:
Preheat the oven to 350 degrees. Spray a 9×13 pan with cooking spray.
With your mixer, beat the cake mix, evaporated milk and melted butter until combined. Mixture will be thick and sticky. Divide the batter in half and press 1 half into the bottom of the pan. Bake until just set, about 8 minutes.
Remove the pan from the oven and place the Reese's Minis on top of the baked cake mix. Drop the remaining half of the batter on top of the candy in teaspoon sized amounts. Bake for 20-25 minutes longer until the top has set.
Cool completely before cutting into squares.
THIS POST PROUDLY SHARED AT THESE PARTIES
DON'T MISS THE REST OF THE COOKIE BAR RECIPES!
CHECK THEM OUT
CHECK OUT THIS MONTH'S SPONSOR