Sweet, salty & spicy come together in this perfect kid-friendly Valentine's Day snack! Simple to make, Red Hot Candied Popcorn will become a new favorite treat!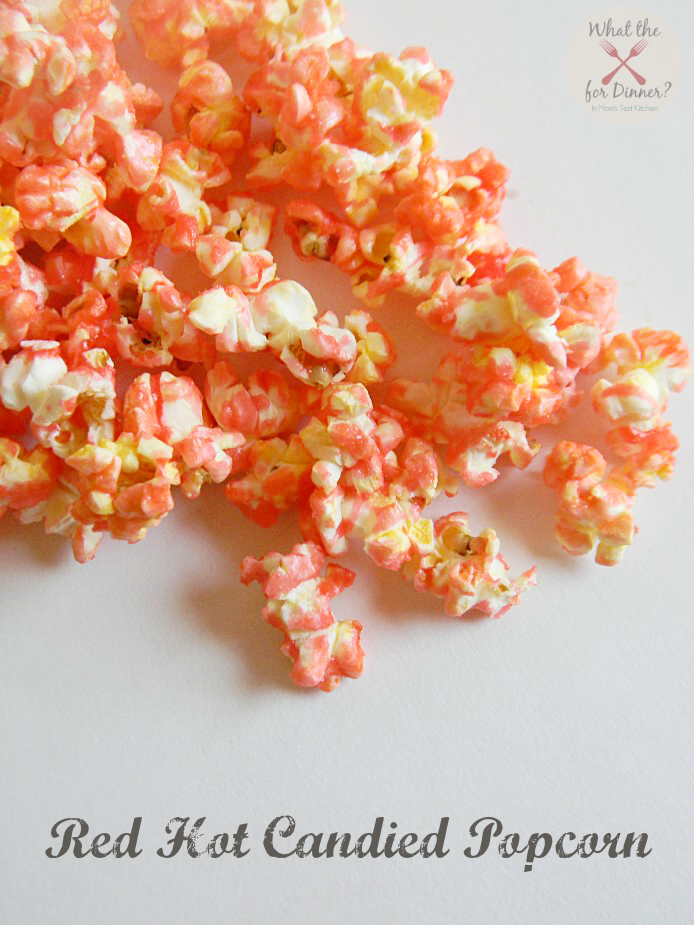 You know what I realized this year? After two years of blogging, I have never posted a Valentine's Day recipe! How in the world I have skipped Valentine's day every year??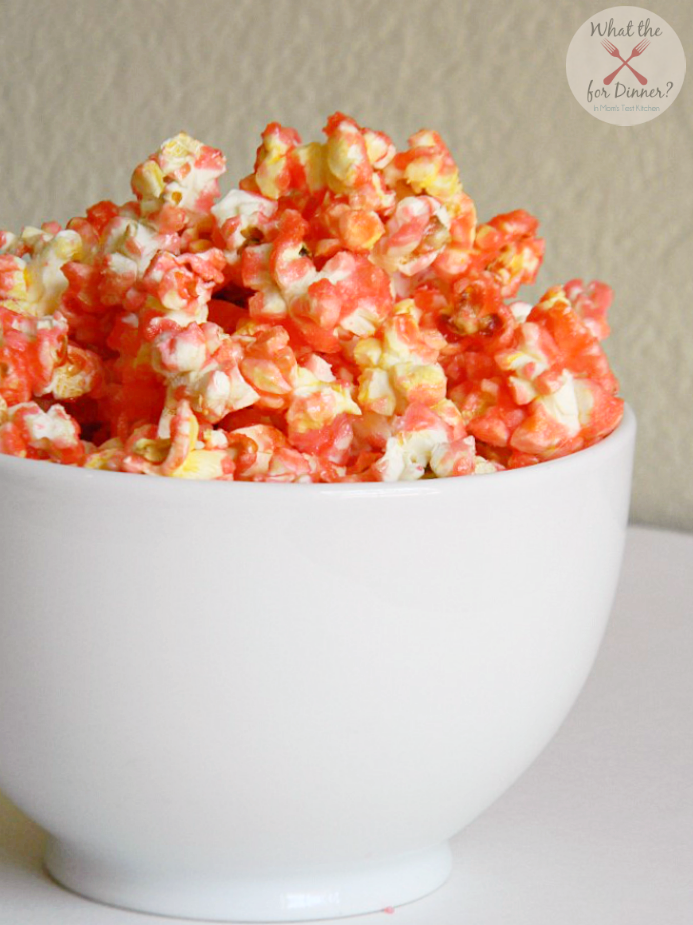 It's been awhile since I made some popcorn so I decided to give the recipe I've seen all over Pinterest a try. And I was definitely not disappointed. I made a few changes from the original recipe I pinned & made it more similar to my monkey bread popcorn and it was delicious. This is a popcorn recipe you should definitely try out!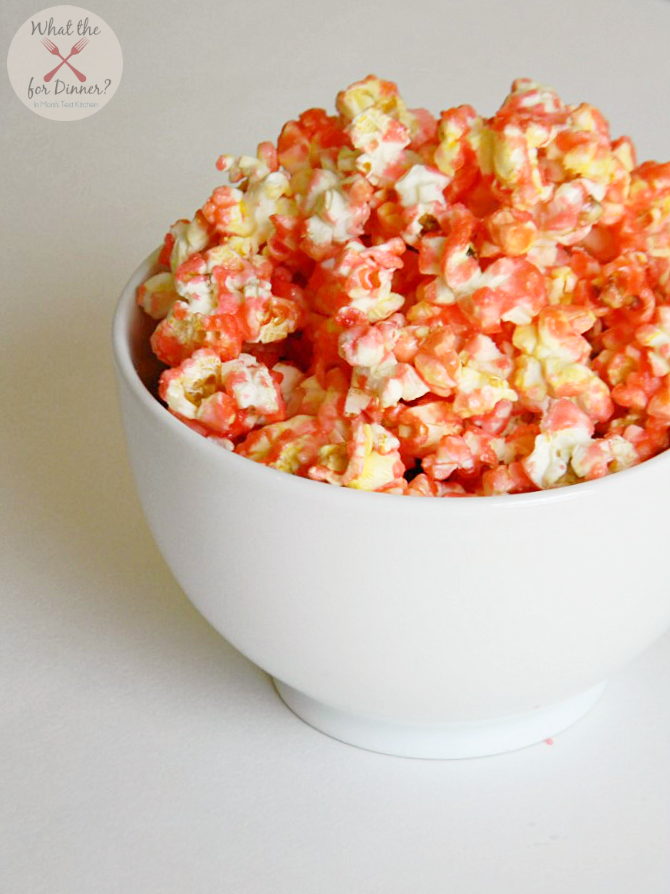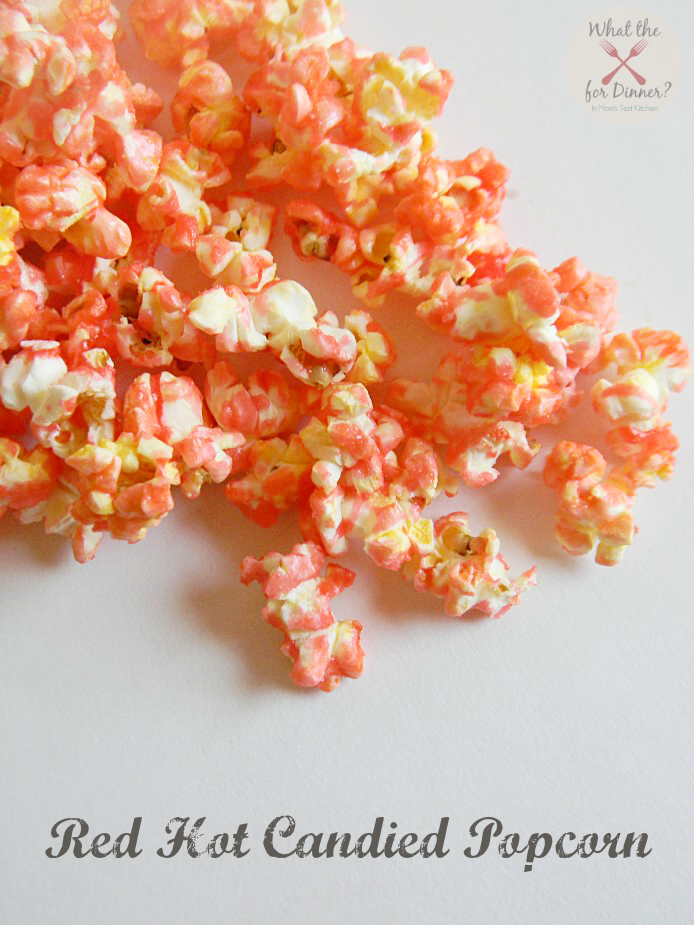 Red Hot Candied Popcorn
Ingredients
2

bags microwavable popcorn

popped

1

stick

1/2 cup butter

1

cup

sugar

1/4

cup

light corn syrup

1

bag

6 ounces red hot candies
Instructions
Preheat your oven to 300 degrees. Put the popped popcorn, removing in unpopped kernels, into a large bowl.

In a small saucepan over medium low heat, melt the butter, sugar, corn syrup & red hot candies. This will take a bit of time for the candies to completely melt. Stir occasionally as it heats.

Once everything is completely melted, slowly pour the sauce over the popcorn, tossing to evenly coat.

Spread the popcorn out onto 2 large baking sheets. Bake for 20 - 30 minutes, stirring every 10 minutes. Remove from the oven and let cool before serving.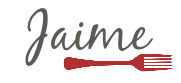 SUBSCRIBE VIA EMAIL & HAVE DINNER DELIVERED STRAIGHT TO YOUR INBOX