Y'alls Favorite Recipes : 2013
Before we look back at y'alls favorite recipes from this past year, I want to first take a minute to say thank you to each & every one of you that takes a minute or two out of your busy lives to check out my recipes!! Y'all have made the past two years of blogging such an amazing experience & I wouldn't be able to do any of it without y'all! So thank you!!
And I hope you'll continue to stick around with me into 2014! We've got some great weekly features we are going to be starting with the new year that I think y'all will love! We're going to spend some more time focusing on frugal recipes, maybe a little less time on the sweets since I've gained an ungodly amount of weight & overall, just have a damn good time! How's that sound?!?
So now let's see what recipes y'all loved this last year, shall we!
You sure were digging the cookies! 😉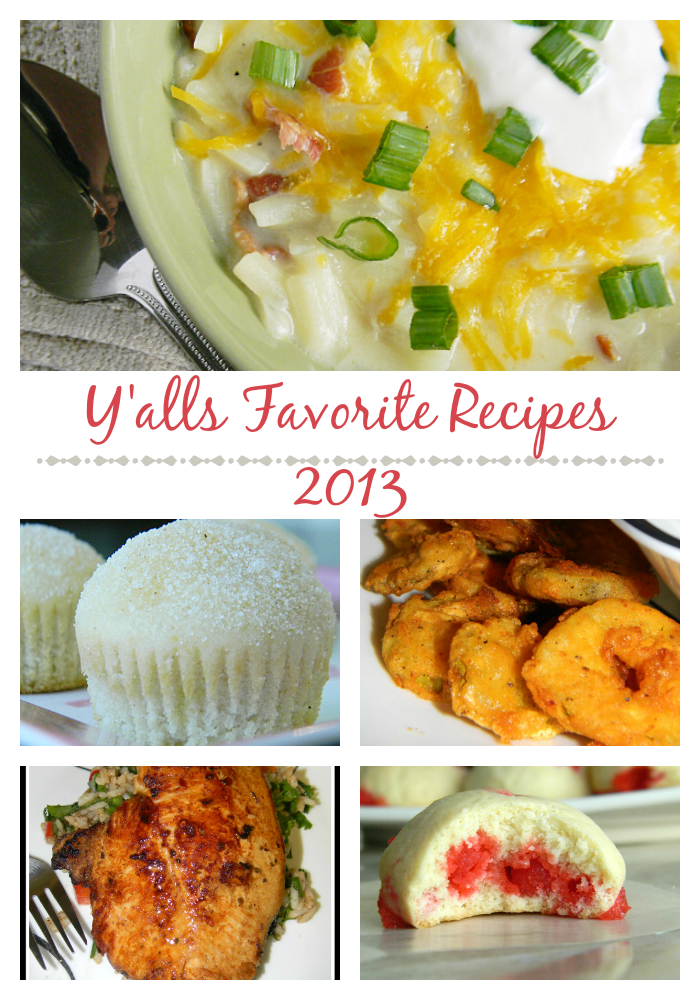 12. HOLIDAY VANILLA PUDDING CAKE COOKIES
11. CUBAN CHICKEN
8. CREAM CHEESE SWIRLED RED VELVET COOKIES

7. SIMPLE CHICKEN TORTILLA CASSEROLE
6. CINNAMON SUGAR DONUT MUFFINS

4. VANILLA PUDDING SNICKERDOODLES
And y'alls #1 favorite recipe of 2013…
Be sure to check out the Top Recipes of 2012 to see how many recipes are being loved year after year!
Y'all loved your desserts last year too so maybe I shouldn't steer clear of the sweets!! 😉
Be sure to stay connected on social media for all the latest recipes & behind the scenes fun!




top recipes were chosen based on pageviews from 01/01/2013 – 12/28/2013