Mandarin Orange Vegetable Stir-Fry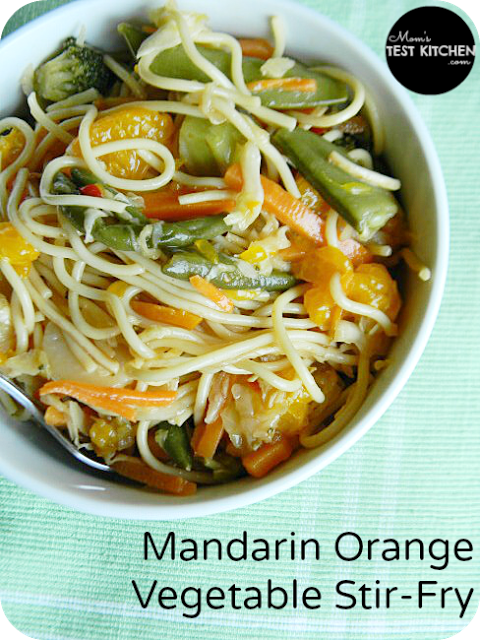 I have a problem when it comes to making spaghetti. I always, without fail make too much pasta to go with the amount of sauce I heat. So I always end up with a whole big bowl of leftover spaghetti noodles with no sauce. So I'm then left with the task of figuring out ways for those noodles not to just get tossed out after a week of sitting in the fridge.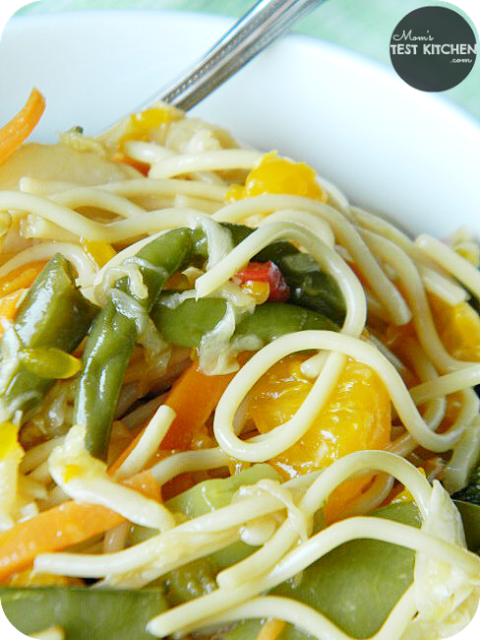 That's where this Mandarin Orange Vegetable Stir-Fry comes in! This was a perfect way to use up the leftover spaghetti. I was originally planning to serve the vegetables over rice but since I had the noodles, I decided to make it more like a lo-mein dish & we loved it. Plus it made really good cold leftovers for lunch the next day!!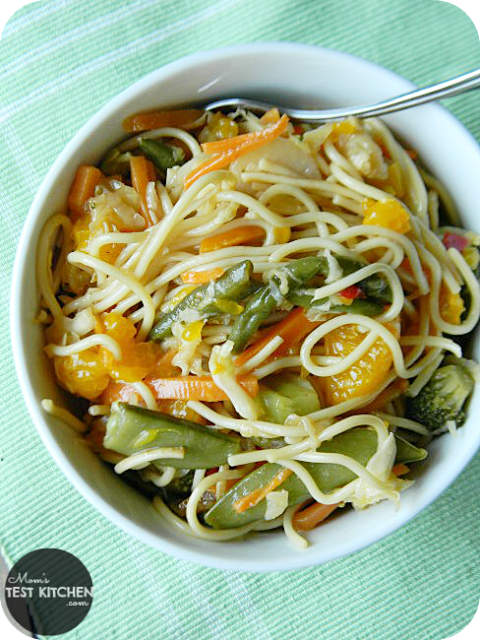 MANDARIN ORANGE VEGETABLE STIR-FRY
YIELD:

serves 3-4
INGREDIENTS:
1 bag (16 ounces)

sugar snap stir-fry frozen vegetable mix

1 tablespoon

canola oil

1/2 box (about 8 ounces)

cooked spaghetti noodles, I used leftovers from cooking a 1 pound box

1 package (3.98 fluid ounces)

Simply Asia Mandarin Orange Stir-Fry Sauce

2 cups

bagged coleslaw mix

1 can (10.5 ounces)

mandarin orange, drained
COOKING INSTRUCTIONS:
In a large skillet, heat the oil over medium heat. Stir-fry the vegetables until crisp-tender. Add in the spaghetti noodles & allow the noodles to heat through, stirring frequently.
Once the noodles are heated, add in the sauce & coleslaw mix. Stir to combine and allow to cook until the sauce is heated and coleslaw has started to soften. Add in the oranges, toss to combine and allow to cook for just a minute or two longer.
LOOKING FOR OTHER RECIPES FOR USING UP LEFTOVERS?
CHECK THESE OUT
Be sure to stay connected on social media for all the latest recipes & behind the scenes fun!








CHECK OUT THIS MONTH'S SPONSOR