Homemade Veggie-Packed Chicken Noodle Soup
This is a sponsored post written by me on behalf of The Frozen Food Foundation. All opinions are 100% mine.
The comfort food classic Chicken Noodle Soup is given a boost of extra flavor in this Hearty Veggie-Packed version!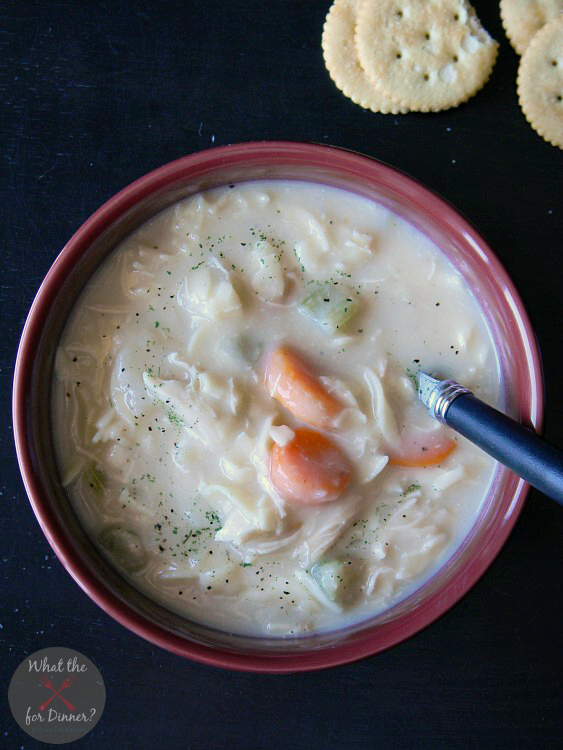 I don't know about your house but at my house, to a certain 4-year old, vegetables are a dirty word. Carrots deem a curled up nose, corn gets a "yuck" & let's just not even mention anything green!
So needless to say, I worry about my daughter's diet when it comes to making sure she gets the recommended amount of veggies. Did y'all know that nearly 90% of us don't get enough veggies in our diets every day?? That's a scary high number when you think how important the nutrients we get from fruits & vegetables are.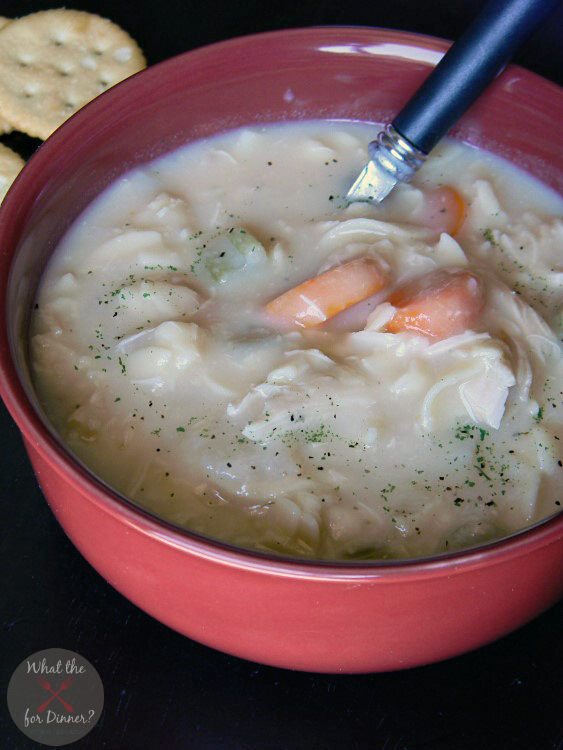 Since those of you reading this are probably part of the 90% that don't get enough vegetables every day (hey, our family is too so no shame here!), let's take a minute to talk about some of the reasons why. I know for me personally, it's hard to keep my fridge stocked with fresh veggies. It can get expensive. 9 times out of 10 the vegetables end up going bad before I get around to using them up. I have the best intentions of eating them as snacks & then I just get busy & forget I have those baby carrots in the drawer. Any of that sound familiar??
Thankfully, for people like me & some of you, the University of California, Davis, in partnership with the Frozen Food Foundation conducted a study that revealed that frozen fruits & veggies are generally nutritionally equal to & sometimes even better than their fresh counterparts! So now I can have a freezer stocked full fruits & vegetables and not have to worry about them going bad; plus, it saves me money & not to mention its super convenient to simplify meal prep!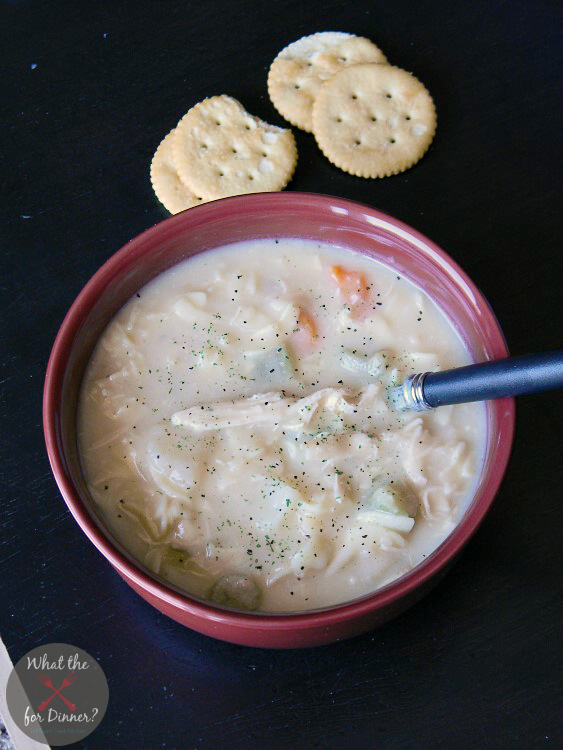 Take this Veggie-Packed Chicken Noodle Soup as an example! I used a bag of mixed Frozen Vegetables & all I had to do was open the bag & add them into the pot to saute them! No chopping, peeling or dicing! No worrying about whether the vegetables might have gone bad since I didn't get the soup made for dinner on the day I actually planned to make it when I wrote out our menu for the week.
Plus I don't know what it is about soup, but my kiddo will over look all of the the colors included in a bowl of soup & just eat, no questions asked!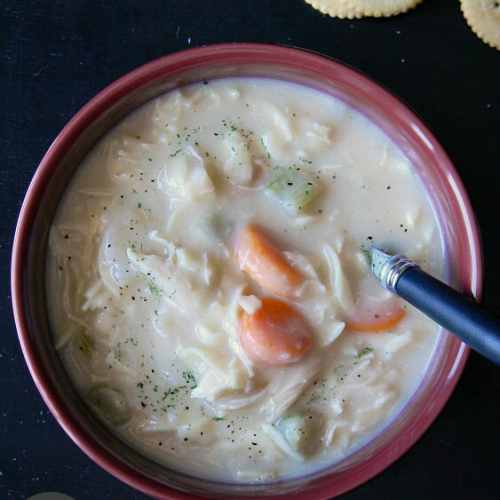 Homemade Veggie-Packed Chicken Noodle Soup
Ingredients
1

tablespoon

olive oil

1

bag Bird's Eye Recipe Ready Stew Blend

2

cloves

minced garlic

1/3

cup

flour

8

cups

chicken broth

about 3 cups cooked

shredded chicken – I used a Rotisserie chicken

2

cups

uncooked wide egg noodles

1

can

12 ounces evaporated milk

1/2

teaspoon

dried oregano

1/2

teaspoon

dried sage

salt & pepper to season
Instructions
In a large stockpot, heat the oil over medium-high heat. Add the Frozen vegetables & saute for about 5-10 minutes. Add the garlic & cook for 1 minute longer or until the garlic is fragrant. Sprinkle the flour over the vegetables. Cook, constantly stirring, for an additional minute. Slowly stir in the chicken broth & bring to a boil. Reduce the heat & simmer, partially covered, for 10-15 minutes.

Add the remaining ingredients & stir to combine. Cook for 10 minutes or until the noodles are al dente. Season with salt & pepper.

Serve warm.
RECIPE INSPIRED BY: Gimme Some Oven
What is your favorite recipe to use frozen fruits or vegetables in?
To learn more about the Frozen Food Foundation & the Davis Study, connect with them on Frozen Food Foundation Twitter or Frozen Food Foundation Facebook