Garlic Parmesan Crescent Rolls
Refrigerated crescent rolls are given a tasty upgrade with the addition of butter, garlic & Parmesan cheese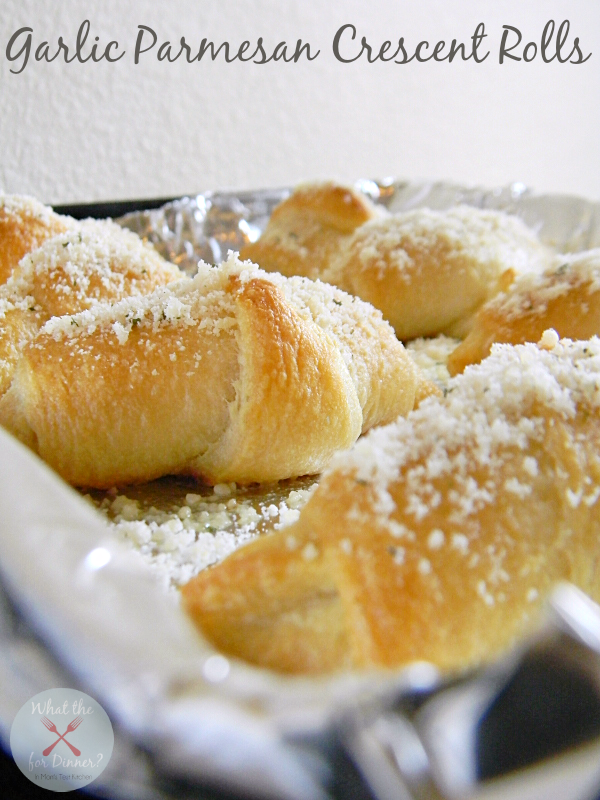 I have a slight addiction to bread. Probably more than slight. I need my carbs. Pretty much I need some sort of carb with every meal. It's like my glass of wine.
So for dinner the other night, instead of just making some plain 'ol rolls, I decided to add some extra goodness to a can of crescent rolls I had in the fridge. And it was awesome! This recipe is super simple but its such a delicious way to upgrade a family favorite side dish.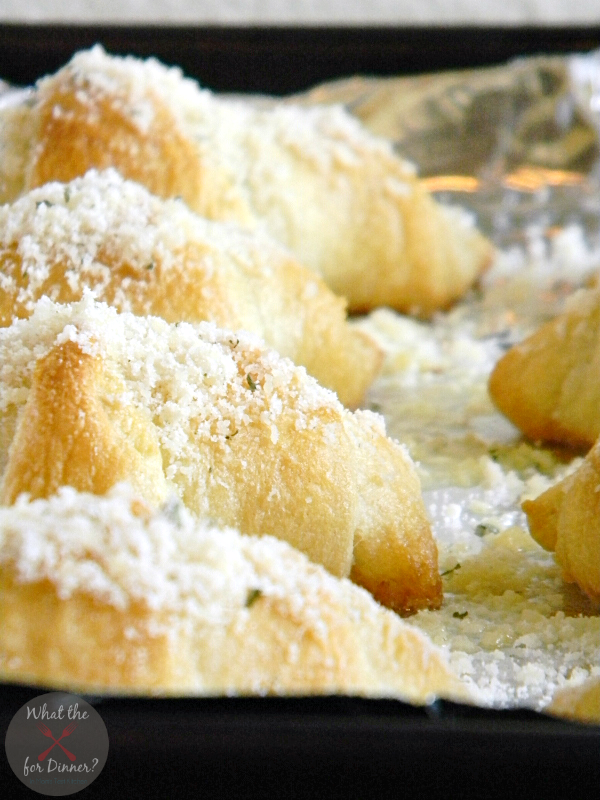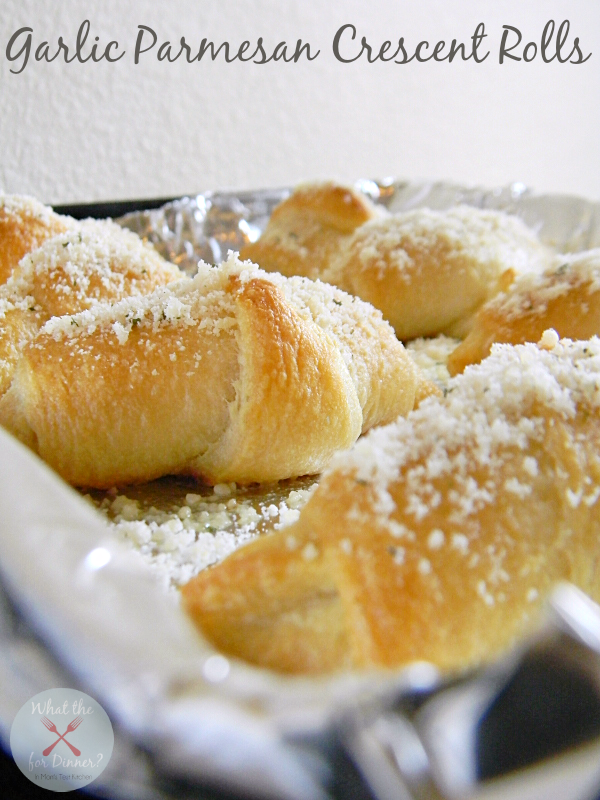 Garlic Parmesan Crescent Rolls
Ingredients
1

roll

8 ounces/8 rolls Pillsbury refrigerated crescent rolls

4

tablespoons

butter

3/4

cup

Parmesan cheese

1

teaspoon

garlic powder

1

teaspoon

dried parsley
Instructions
Cook the crescent rolls according to the package directions.

While the rolls are cooking, melt the butter. In a separate small bowl, combine the Parmesan cheese, garlic & parsley until completely mixed.

When the rolls are finished baking & while they are still hot, brush them with the melted butter. Generously sprinkle the rolls with the garlic Parmesan mixture.

Serve warm.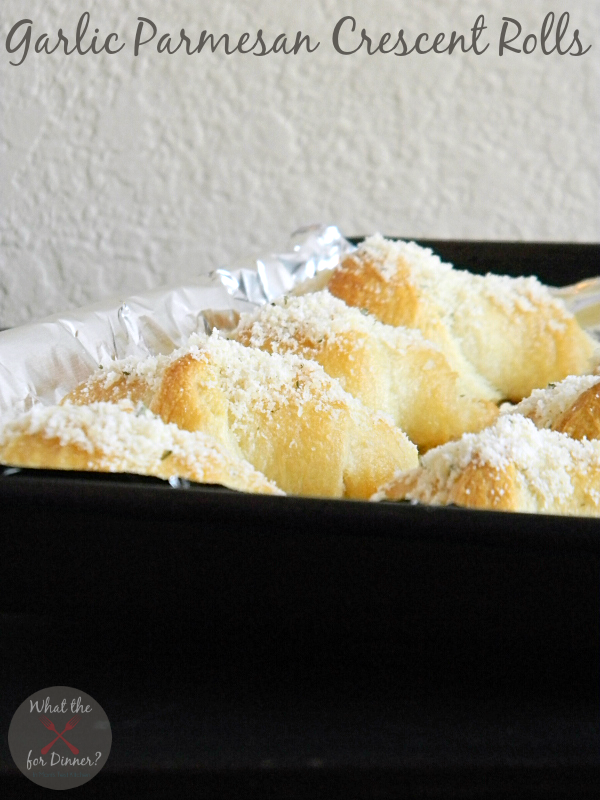 GET YOUR CARB FIX ON
KNOCK OFF CHEESECAKE FACTORY BREAD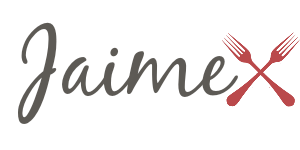 this recipe may be showing off at any of these fabulous parties