Welcome to Day #6 of Appetizer Week, a multi-blogger event co-hosted by Kim of Cravings of a Lunatic and Kristen from Frugal Antics of a Harried Homemaker. Whether you are a Broncos fan or a Seahawks fan , we wanted to make sure you had plenty of ideas for your game day spread. Each day we will be dishing up a different set of appetizers. We hope you enjoy this fabulous group of recipes. Tune in each day starting with Monday, January 20 and ending on Saturday, January 25. Today is our final day of #AppetizerWeek. We hope you have enjoyed it as much as we have! Should we make it an annual event? I think so!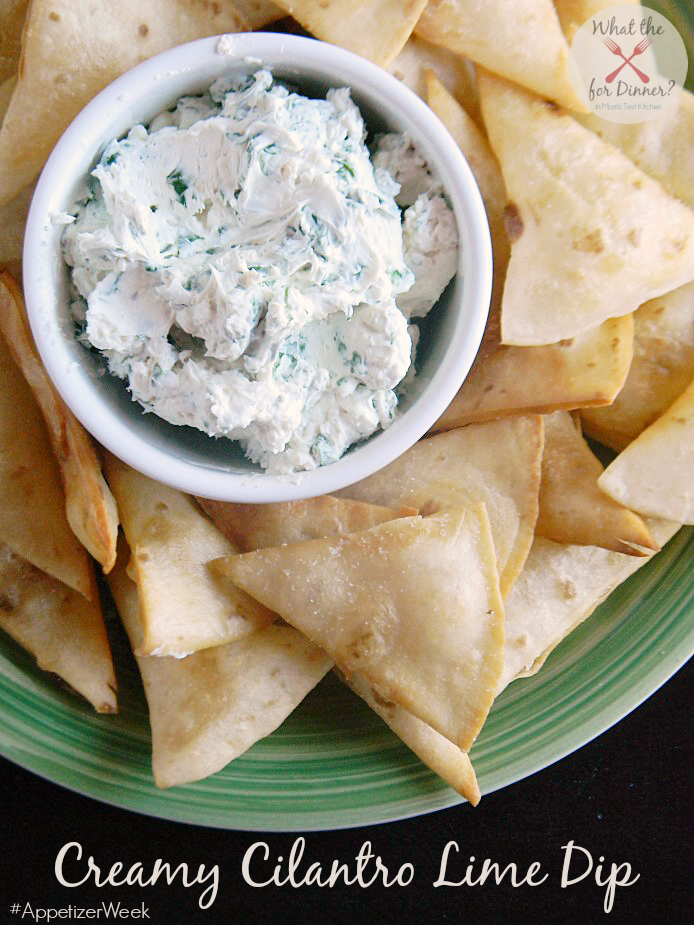 Can you believe that Appetizer Week is already over? It has gone by so fast!! I really hope you have enjoyed all of the amazing snacks that have been shared this week!
For my last recipe, I present to you this Creamy Cilantro Lime Dip! It was so simple to make & the Hubs really enjoyed it! Since I like to keep it real here, I didn't really enjoy it. But I'm not a fan of cream cheese at all & even with the fresh cilantro & lime juice, I still could taste too much cream cheese. But you try it for yourself & then come back and let me know what you thought!!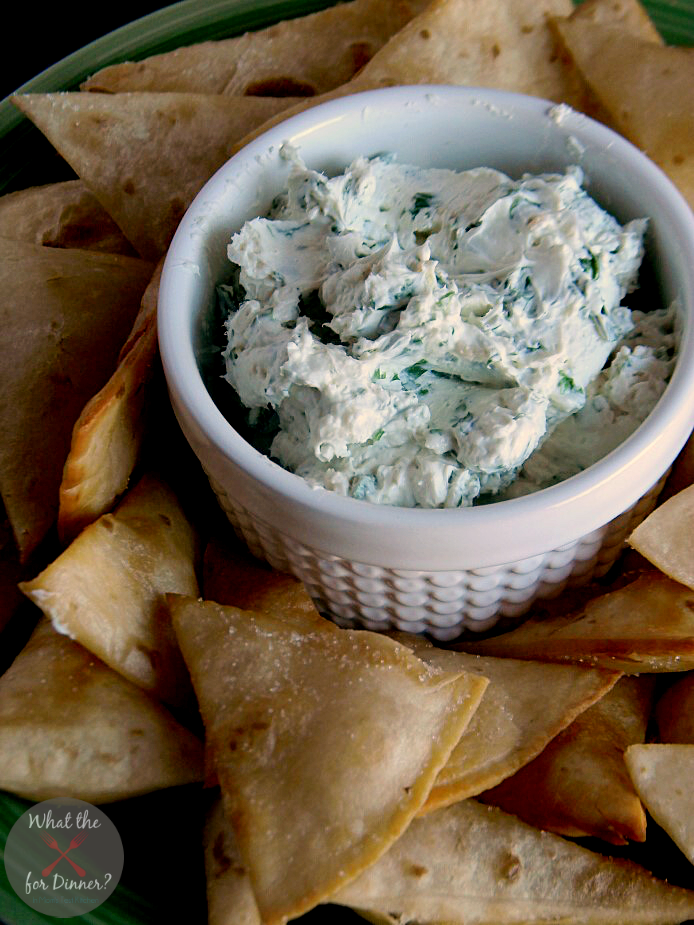 Visit all the other Appetizer Week participants for more dishes for the Big Game: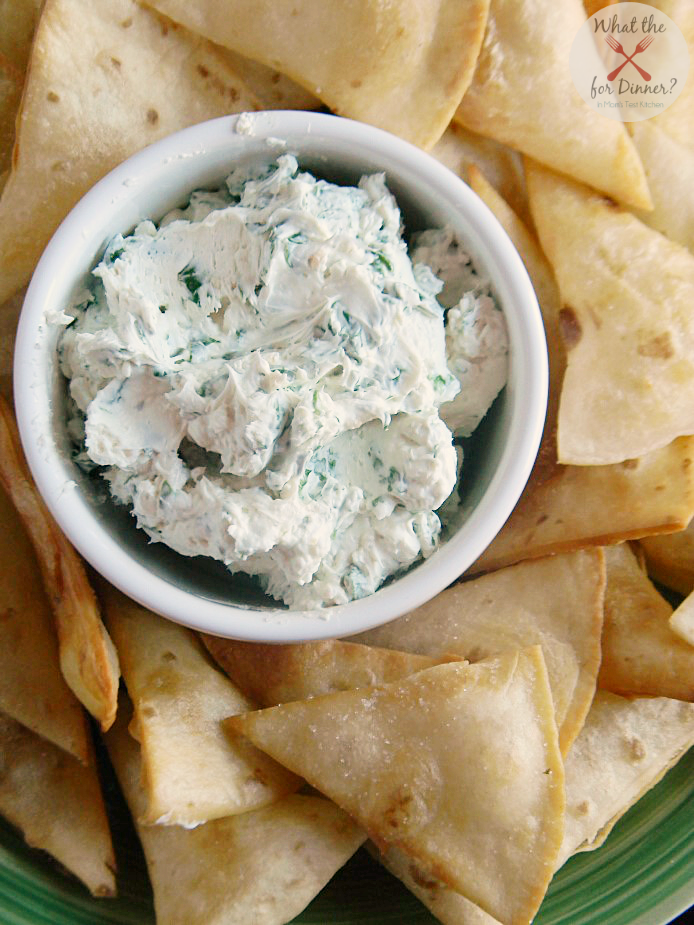 Be sure to keep scrolling past the Creamy Cilantro Lime Dip recipe to get entered in the giveaway!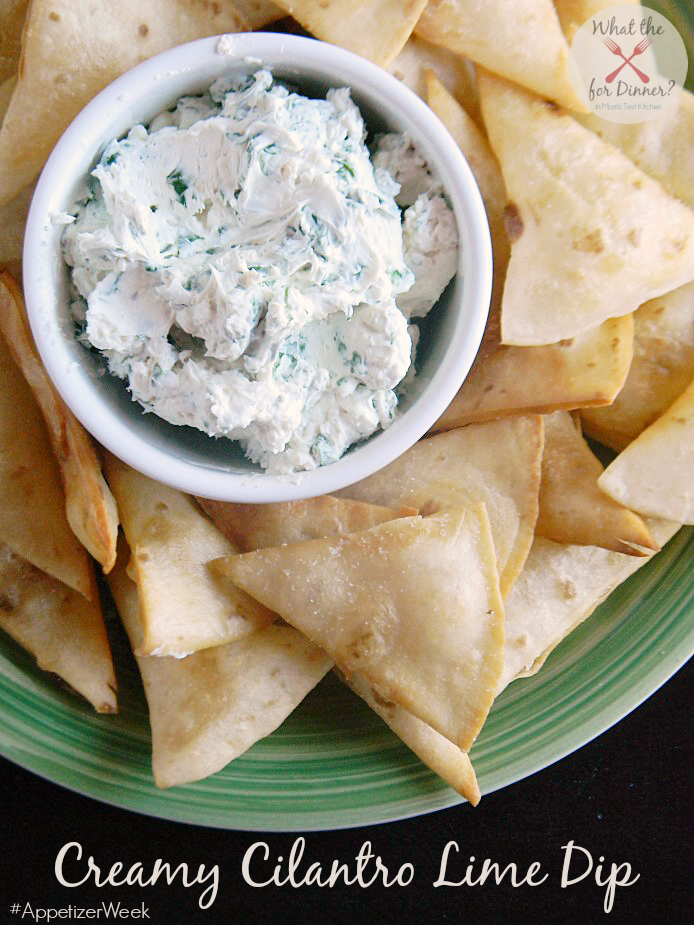 Creamy Cilantro Lime Dip
Ingredients
1

tub

8 ounces whipped cream cheese, at room temperature

3

cloves

garlic

minced

1

bunch fresh cilantro

roughly chopped

1

teaspoon

dried dill weed

juice from one small lime
Instructions
In a medium bowl, combine all ingredients. Stir well - the dip will be thick.

Cover and chill until ready to serve; at least one hour.
Now for the giveaway: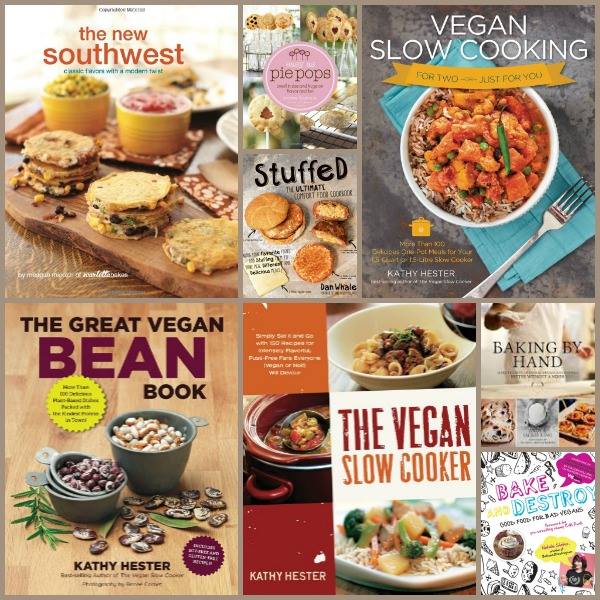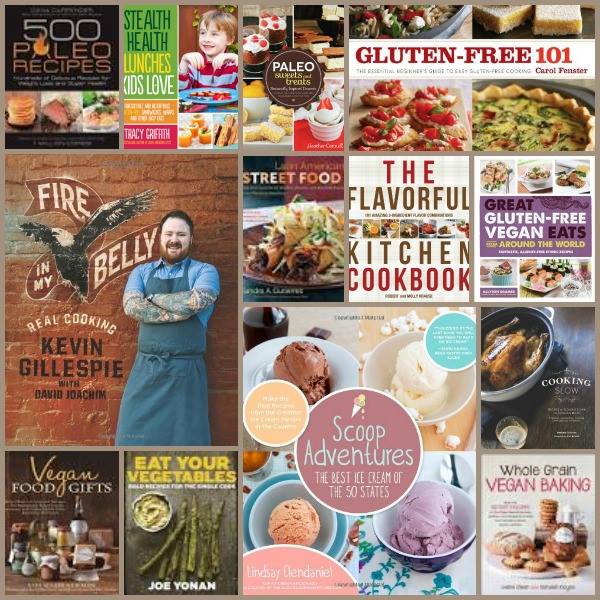 Today's giveaway is absolutely amazing. It is a huge cookbook giveaway, one winner takes ALL. We would like to thank Healthy Slow Cooking, Scarletta Bakes, Quarry Spoon and Fair Winds Press. We appreciate all our sponsors and folks who helped put together this fabulous giveaway. This giveaway is open to U.S. residents only. Sorry to all our Canuck and International friends.
List of cookbooks up for grabs for #AppetizerWeek, one winner takes ALL:
Vegan Slow Cooking for Two or Just For You by Kathy Hester
The Great Vegan Bean Book by Kathy Hester
The Vegan Slow Cooker by Kathy Hester
The New Southwest: Classic Flavors with a Modern Twist by Meagan Micozzi
Easy as Pie Pops: Small on Size and Huge on Flavor and Fun by Andrea Smetona
Stuffed The Ultimate Comfort Food Cookbook: Taking Your Favorite Foods and Stuffing Them to Make New, Different and Delicious Meals by Dan Whalen
Baking by Hand: Make the Best Artisanal Breads and Pastries Better Without a Mixer by Andy King
Bake and Destroy: Good Food for Bad Vegans by Natalie Slater
Stealth Health Lunches Kids Love: Irresistible and Nutritious Gluten-Free Sandwiches, Wraps and Other Easy Eats by Tracy Griffith
Scoop Adventures: The Best Ice Cream of the 50 States: Make the Real Recipes from the Greatest Ice Cream Parlors in the Country by Lindsay Clendaniel
Gluten-Free 101: The Essential Beginner's Guide to Easy Gluten-Free Cooking by Carol Fenster
Vegan Food Gifts by Joni Marie Newman
Whole Grain Vegan Baking by Celine Steen
Great Gluten-Free Vegan Eats From Around the World by Allyson Kramer
The Flavorful Kitchen Cookbook by Molly Krause
500 Paleo Recipes by Dana Carpenter
Paleo Sweets and Treats by Heather Connell
Fire in my Belly by Kevin Gillespie
Latin American Street Food by Sandra Gutierrez
Eat your Vegetables by Joe Yonan
Cooking Slow by Andy Schloss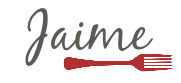 SUBSCRIBE VIA EMAIL & HAVE DINNER DELIVERED STRAIGHT TO YOUR INBOX
***Disclaimer: This giveaway is being provided by sponsors. #AppetizerWeek bloggers have not received product or been compensated as a part of this giveaway.***