Balsamic Watermelon Salad #DressingItUp
This post brought to you by Pompeian. All opinions are 100% mine.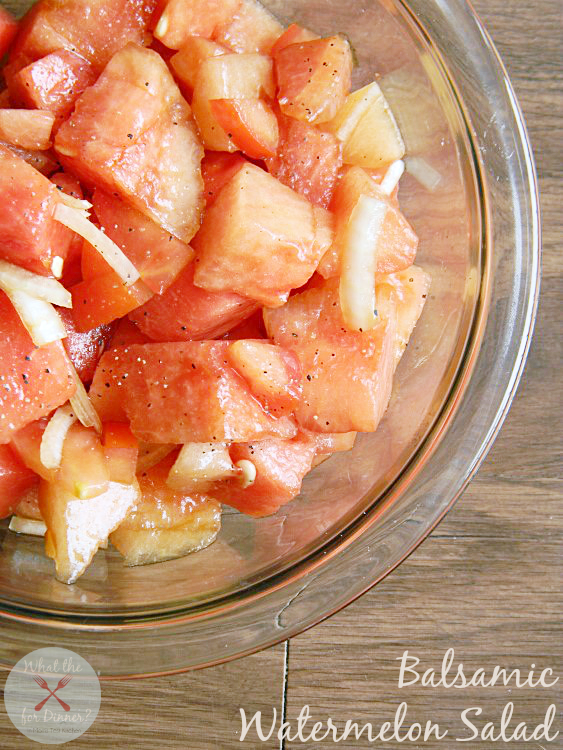 So let's talk food holidays for a minute, shall we? Y'all realize there is a food holiday for every day of the year right? Like National Strawberry Day. But did y'all realize that there are also month long holidays? Typically each month has a handful of foods that you can celebrate all month long.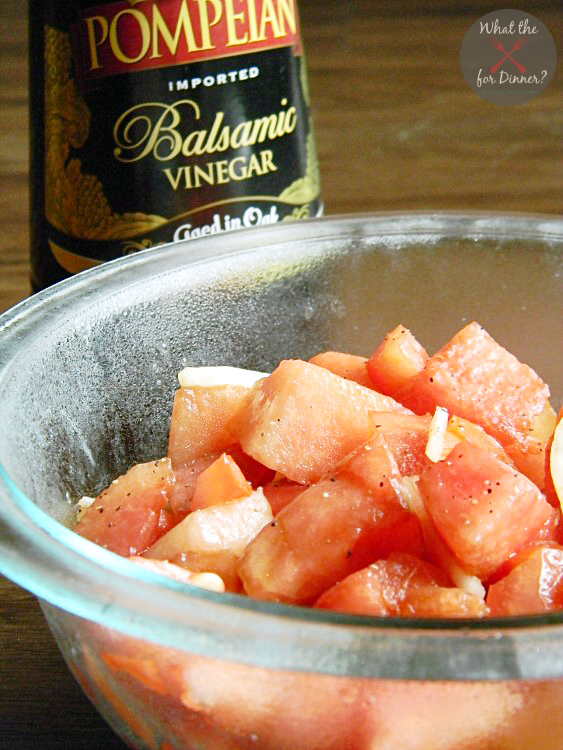 Well whoever picked the holidays for the month of May I have decided is an evil genious. May is National Salad Month. I think it's good to have this as a month long holiday, try to get people to eat more salads, to eat healthier. That's a good thing. May is also National Vinegar Month. And that's where the evil genious part comes in. You don't even have to have the internal debate as to what type of dressing to have on your salad for National Salad Month. The food holiday gods have laid it out there for you – "how about you have a nice vinaigrette? Or even the classic oil & vinegar dressing would work."
Since it is practically already summer here in Texas, I decided to skip the greens and make a perfectly refreshing summer salad, packed with fresh watermelon, tomatoes and sweet onions, all drizzled with a simple vinaigrette made with Pompeian Balsamic Vinegar & Olive Oil. This salad gives the perfect balance to sweet & savory and will be a huge hit at your summer BBQ's and potlucks!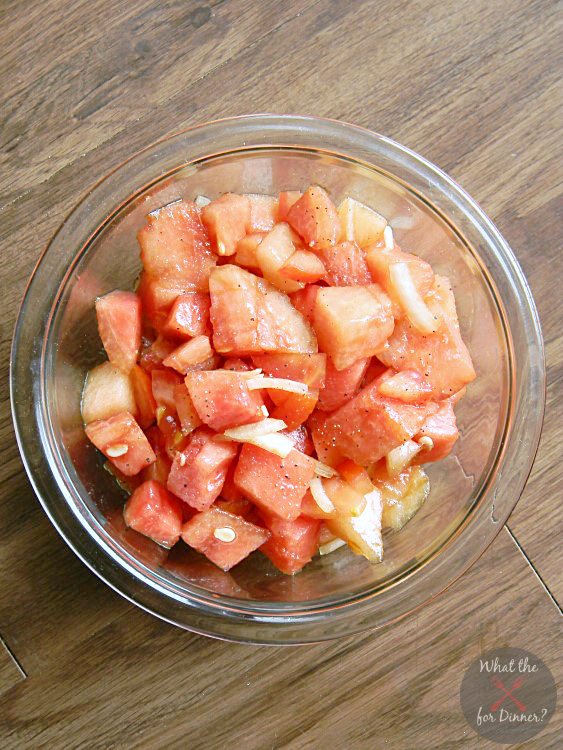 Balsamic Watermelon Salad
Ingredients:
1/2 of a seedless watermelon, cut into 1-inch cubes
1 large tomato, diced
1/4 cup thinly sliced sweet onion
1/4 cup Pompeian Balsamic Vinegar
2 tablespoons Pompeian Olive Oil
1 tablespoon sugar
salt & pepper to season
Instructions:
In a medium bowl, combine the watermelon cubes, diced tomato, and sweet onion. In a seperate small bowl, whisk together the Balsamic Vinegar, Olive oil & sugar until the sugar has dissolved. Slowly pour the dressing over the salad, using as much or as little as you'd like – I used about 2/3 of the dressing and gently toss. Season with salt and pepper to taste.
Cover and refrigerate for a minimum of 30 minutes prior to serving, but the longer you can let it sit & let the flavors meld, the better the salad tastes – I would recommend at least a couple of hours.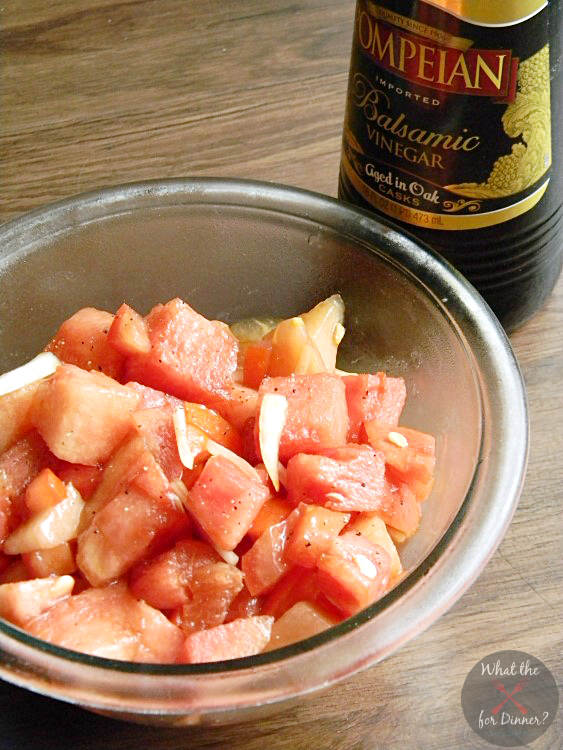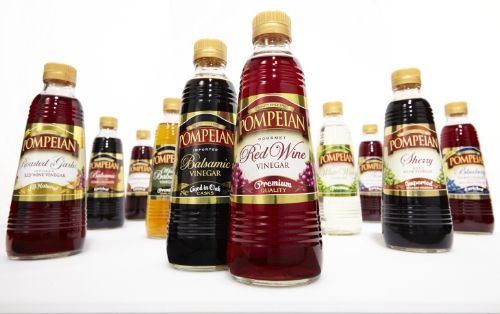 For additional recipe ideas, you can visit the Pompeian website. And for even more delicious ideas for National Vinegar Month & National Salad Month, connect with Pompeian on Facebook, Twitter, Pinterest, & Instagram!