Baked Vegetable Eggrolls with Spicy Sriracha Dipping Sauce
This post brought to you by CHA! by Texas Pete. All opinions are 100% mine.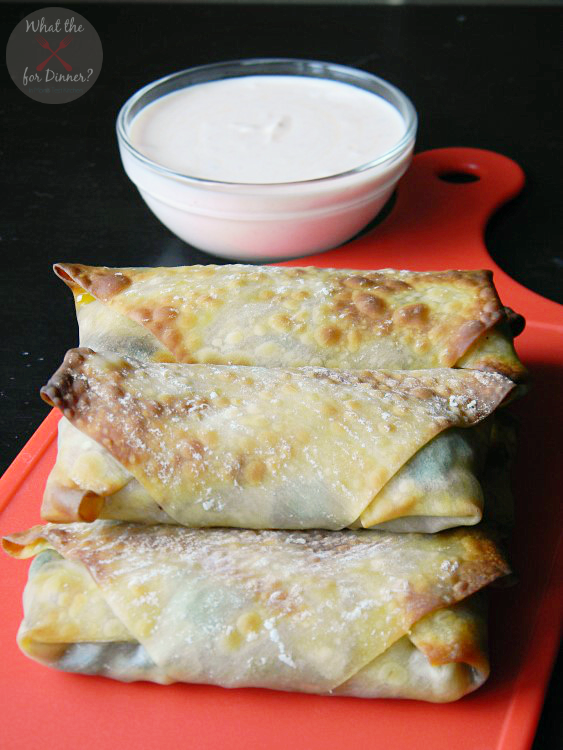 I don't know what it is about eggrolls, but I can't turn them down. Anytime we order Asian food, I've got to get my eggrolls. If I'm making an Asian inspired meal for dinner one night during the week, I make eggrolls as the side dish. I'll even just buy a box of my favorite frozen brand & eat that for lunch sometimes!
This past weekend I was really in the mood for eggrolls so I decided to make up a batch of my favorite baked vegetable eggrolls to snack on. As they were baking I realized I didn't have any sauce to dip them in & you can't not have sauce for your eggrolls! So I started searching through my pantry & thinking about what I could whip up as a dipping sauce in under 12 minutes while the eggrolls were baking.
Then I saw it, It called out to me really. My bottle of CHA! by Texas Pete. Have y'all heard of it yet? It's a new sriracha sauce from the makers of the Texas Pete Hot Sauces, which has been a staple on Southern tables for ever! The CHA! by Texas Pete sauce has the perfect blend of spicy sweetness that makes it perfect to use in recipes not just as a condiment. And I knew it would be a perfect flavor for a quick dipping sauce to go with my eggrolls!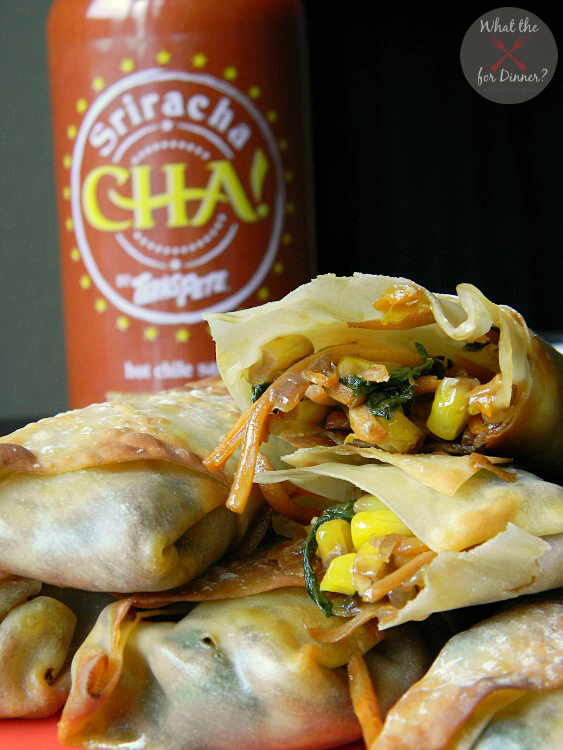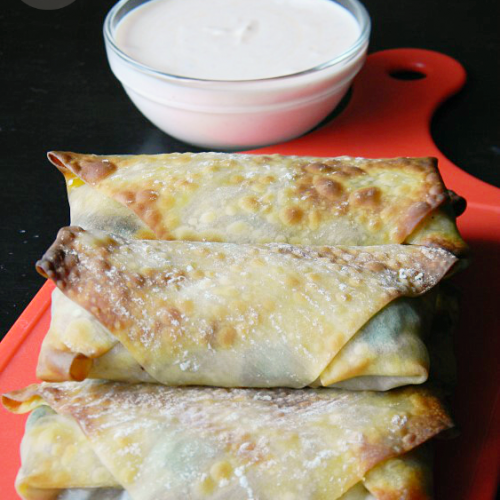 Baked Vegetable Eggrolls with Spicy Sriracha Dipping Sauce
Ingredients
for Spicy Sriracha Dipping Sauce:
1

container

5.3 ounces plain greek yogurt

2-3

teaspoons

CHA! by Texas Pete - more or less depending on how spicy you want it

juice from 1 small lime

2

cloves

minced

roasted garlic
for the baked veggie eggrolls:
1

small red onion

diced

1

cup

shredded carrots

3-4

sweet peppers seeded & diced

2

cloves

minced roasted garlic

1

tablespoon

EVOO

salt to season

1

cup

spinach

roughly chopped

1/4

cup

frozen corn

thawed

1

tablespoon

soy sauce

1/2

teaspoon

sesame oil

1

teaspoon

garlic powder

pinch

ground ginger

eggroll wrappers
Instructions
for the dipping sauce: combine all ingredients in a small bowl, stir to combine. Cover & refrigerate until ready to use.

for the eggrolls: In a large skillet, combine the onion, carrot, sweet peppers, minced garlic & olive oil. Season with salt. Turn the heat on to medium & lightly stir-fry the vegetables until crisp-tender, about 8-10 minutes. Add in the spinach & corn and cook for a minute or two longer, letting the spinach start to wilt. Finally add in the remaining ingredients (soy sauce – ginger) & let cook for just a minute or two more. Remove from heat.

Lay an eggroll wrapper out on a diagonal on a clean work surface & follow the instructions for your wrappers to fill & bake (or fry) the eggrolls. Add the filling to the center of the eggroll & roll the wrapper from the bottom up over the filling. Then fold in the two sides & the gently fold the wrapper over, sealing it. Place the rolled eggroll on a lighly greased baking sheet & repeat until all of your filling is used up – mine made about 5 eggrolls. Lightly brush a small amount of EVOO across the top of the eggrolls & then bake according to package directions – mine took about 12 minutes.

Remove from the oven & serve immediately with the Spicy Sriracha Dipping Sauce.
So to show y'all some love & so y'all can all have eggrolls, Texas Pete is graciously giving one lucky reader a gift set filled with CHA! & other Texas Pete goodies! To enter, you just need to comment below with your favorite recipe that would incorporate CHA! by Texas Pete. If you need ideas or inspiration check out www.CHAddiction.com for plenty of delicious Recipes!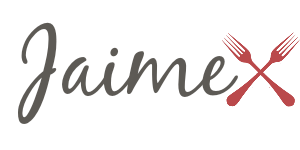 this recipe may be showing off at any of these fabulous parties