Beat the heat with 64 ice cream recipes from around the bloggyworld! There's something for everyone! #icecream #SummerDesserts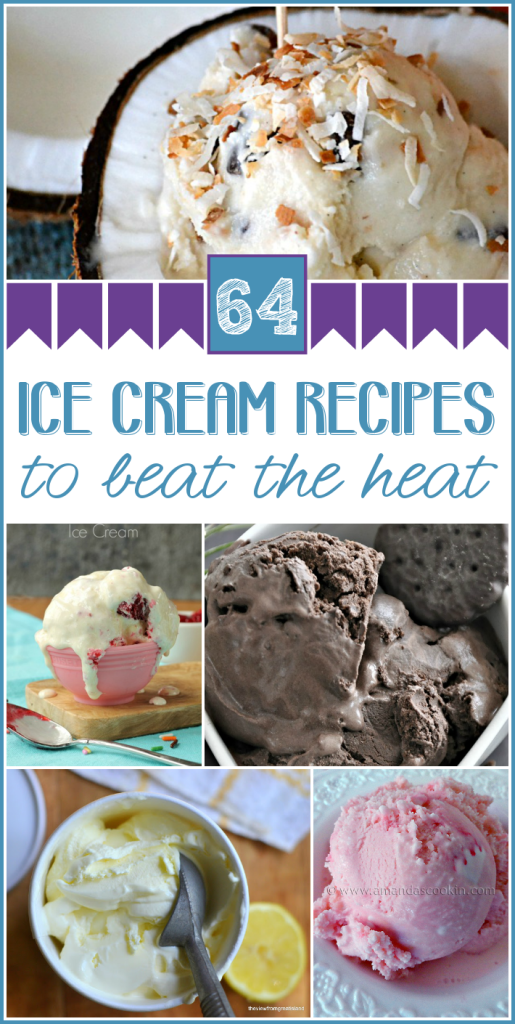 Hi friends! It's Jamie from Love Bakes Good Cakes! I'm excited to be back this month with an ice cream round-up!! Here in the Phoenix area, we've been in the triple digits for awhile and had record-breaking temperatures this week! For me, there is no more perfect dessert on a hot Summer day than a cold, creamy scoop of ice cream! Thanks to some help from my bloggy friends, I've rounded up sixty-four of them for you! Enjoy!
Connect with me:
Blog – Facebook – Twitter – Pinterest – Google+ – Instagram
Jamie Sherman founded Love Bakes Good Cakes in February 2012. Jamie spends her days with her husband, Brian and homeschooling their 5 children in the Phoenix area. She also develops and tests recipes using her own family recipes that have been handed down to her, as well as those she adapts from cookbooks, magazines, newspaper, online resources and from other bloggers. She believes meals and recipes should be easy enough for the average cook and uses ingredients that are available in most local markets. She strives to share recipes that are family-friendly, budget-friendly and cook-friendly!