Vanilla Caramel Float #GelatoLove
This post brought to you by Breyers Gelato Indulgences. All opinions are 100% mine.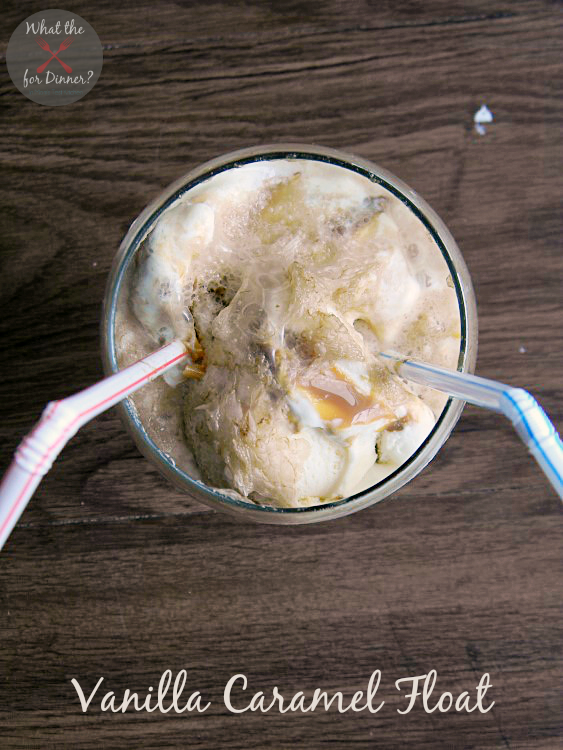 So I'm going to tell y'all a story today. A story about a typical Saturday night at our house. Saturdays are our 'date' nights. We pick out a movie to rent & get some sort of take out or snacks to munch on while we watch it.
Now let me also tell you a story about a man that, when you ask him if he wants something, say for example his own Vanilla Caramel Float, he says no. But then when you actually make yours with every intention of not having to share…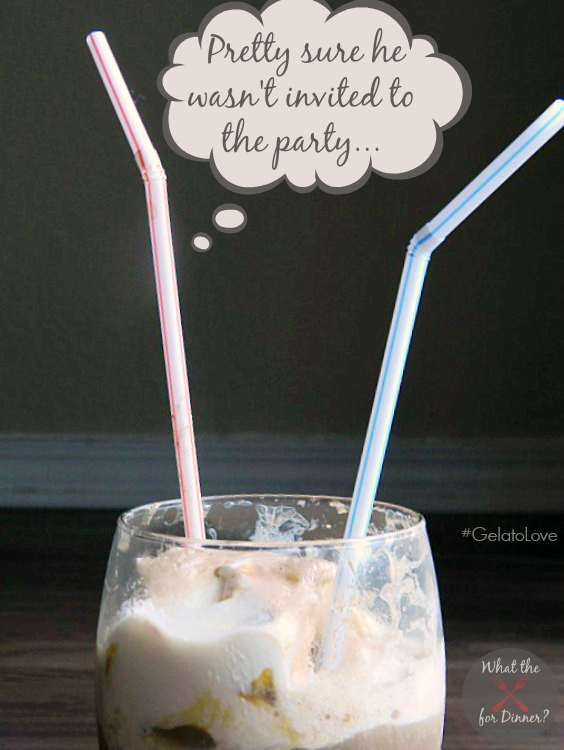 Pretty sure that float started with only one straw.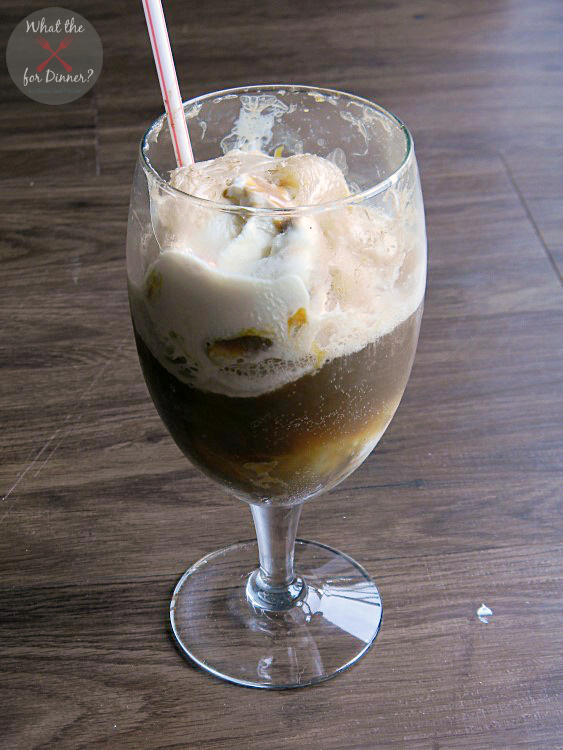 Yep, that's just one.
The joys of marriage, I tell ya! 😉
Now before y'all start thinking I'm just a mean person that doesn't want to share 1) I did offer to make him his own and 2) the man had already not shared pretty much the whole tub of Breyers Gelato Indulgences Triple Chocolate. He was just barely sharing the chocolate, why should I have to share the Vanilla Caramel??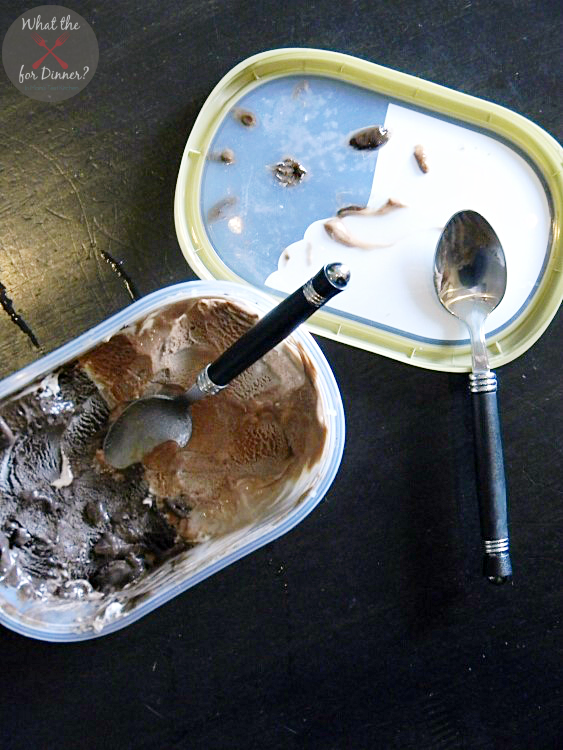 And while yes, the Triple Chocolate was the Hubs favorite and the Vanilla Caramel was mine, the Tiramisu was seriously a very close second for me. What wouldn't there be to love about mascarpone gelato topped with espresso sauce with some ladyfinger cookies thrown in & then all topped with gourmet cocoa?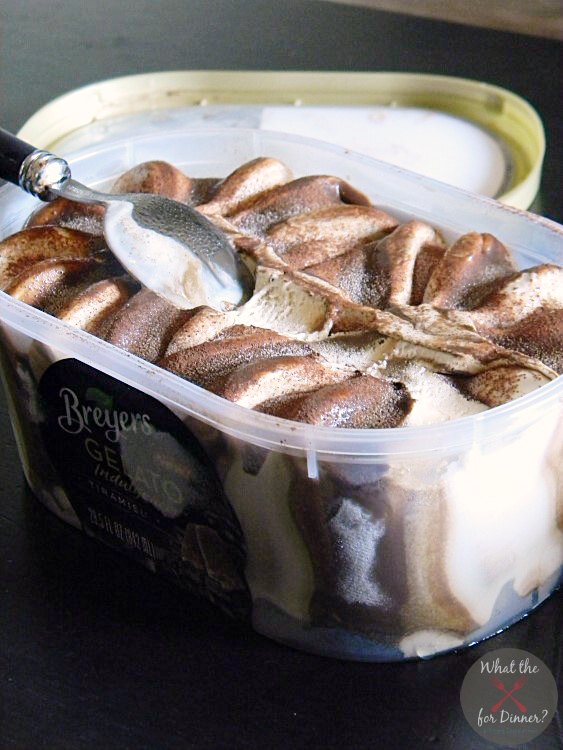 But the Breyers Gelato Indulgences Vanilla Caramel was my top pick! Simple vanilla gelato with the perfect amount of caramel sauce mixed in – DELICIOUS! And it made probably one of the best floats I've ever had!
To make the Vanilla Caramel Float, all I did was simply fill my glass with about 2 – 3 scoops of the Vanilla Caramel Gelato & then slowly topped it with my favorite Root Beer. Super simple & absolutely delicious sweet treat!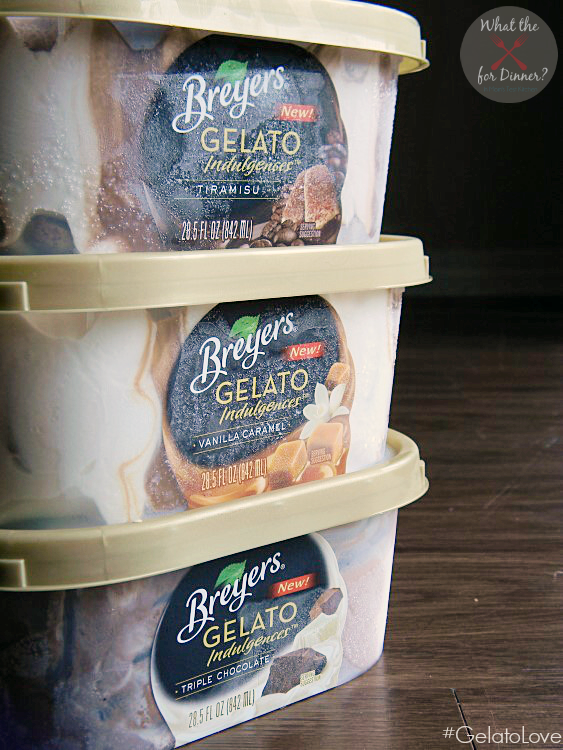 CONNECT WITH BREYER'S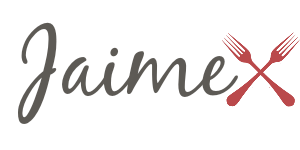 this recipe may be showing off at any of these fabulous parties