Simple Chicken Tortilla Casserole
This Simple Chicken Tortilla Casserole is exactly that. It's simple, easy, & quick to throw together. No layering the ingredients. No mixing some of the ingredients together in separate bowls. One bowl & one casserole dish & you're done. If you're feeling really resourceful, you realistically could do it all in just your casserole dish 🙂
SIMPLE CHICKEN TORTILLA CASSEROLE
YIELD: 8 servings
INGREDIENTS:
5 burrito style flour tortillas
1 can (12.5 ounces) chicken in water, drained
2 cans (10.5 ounces) cream of chicken soup
1 container (8 ounces) sour cream
1 can (10 ounces) diced tomatoes & green chilies, drained
3/4 cups salsa
2 cups shredded cheese ~ I used Mozzarella
INSTRUCTIONS:
Preheat your oven to 350 degrees. Grease a 9×13 inch casserole dish.
Stack all 5 tortillas on top of each other. Roll the tortillas up & then slice them into strips, about 1/4 – 1/2 inch thick.
Combine the tortilla strips, chicken, soup, sour cream, rotel, salsa & 1 & 1/2 cups of the cheese in a large bowl. Stir to make sure its well mixed. Pour the ingredients into your prepared casserole dish & cover with foil.
Bake for 45 minutes. Remove the foil & add the remaining 1/2 cup of cheese to the top of the casserole. Bake for an additional 10-15 minutes or until the cheese is melted & the casserole is hot & bubbling.
BEFORE YOU HEAD OUT, CHECK OUT THESE OTHER GREAT CASSEROLES: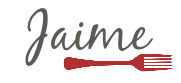 SUBSCRIBE VIA EMAIL & HAVE DINNER DELIVERED STRAIGHT TO YOUR INBOX