Decadent Delicious Disneyland Peanut Butter Chocolate Sandwiches
Part of a magical Disney Parks vacation experience is experiencing the decadent, delicious food that can only be found at the Disney Parks. Stepping into Marceline's Confectionary is like walking into a fantasy of sugar, chocolate, and sweets. At the Disney Parks, everything is perfection-including the food. A few years ago, one of the most popular snacks at Disneyland was a Peanut Butter Chocolate Sandwich. Now you can create this snack at home-and let me tell you, you will want to. These are absolutely amazing, and I promise you can't eat just one. Since they are no longer available at the Disney Parks, your only option is to follow this super easy recipe and make them at home.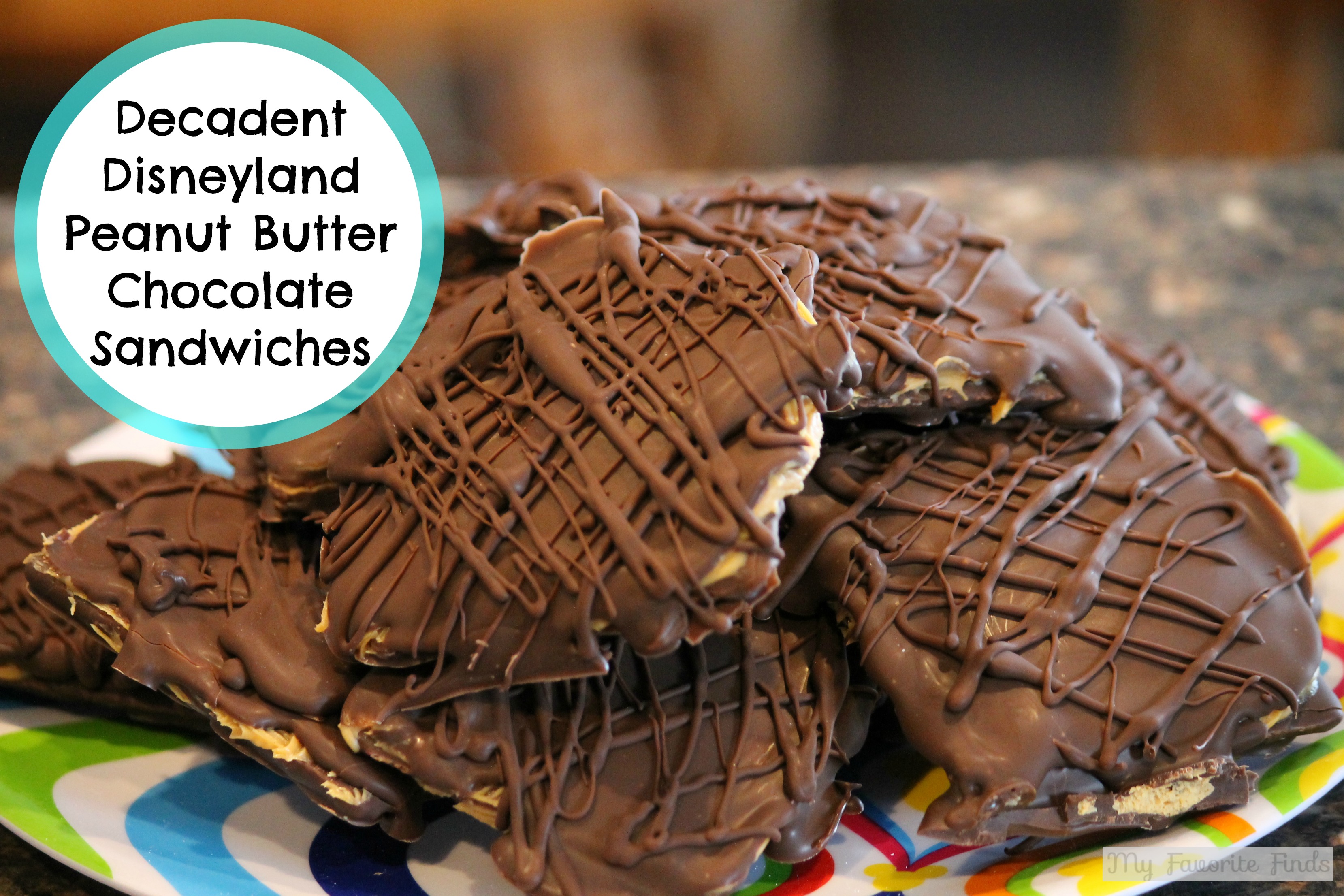 Disneyland Peanut Butter Chocolate Sandwiches
Ingredients:
12 graham cracker halves
3 cups chopped milk chocolate
4 tablespoons butter or shortening
Peanut Butter
Directions:
1. Line a baking sheet with parchment paper or wax paper and set aside.
2. In a small pot, boil some water. Place a heat safe bowl on top of the pot to create a double boiler effect.
3. Turn the temperature down to medium or low. Melt the butter or shortening. Slowly add the chopped chocolate and stir until smooth and melted.
4. Dip the graham cracker halves in the chocolate until evenly coated. Let the excess chocolate drip off into the bowl and lay them gently on the wax paper/parchment paper. Place these in the freezer for 10 minutes, or until the chocolate sets up.
5. Using a cookie scoop, place one scoopful of peanut butter on the graham cracker halves and spread it out. Place this back in the freezer for about 10 minutes. Meanwhile, remove the melted chocolate from the heat so it begins to cool a little bit.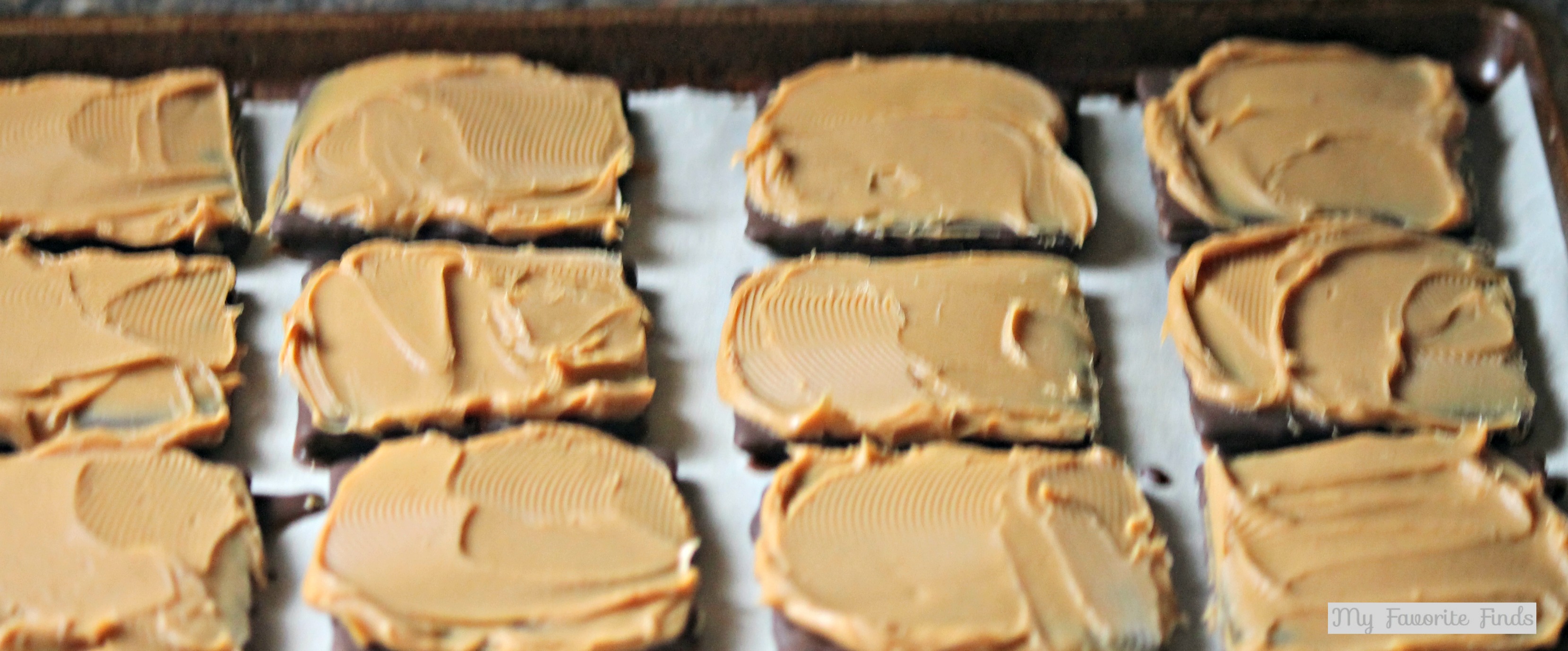 6. Remove the peanut butter chocolate grahams from the freezer. Using a plastic spoon, gently spoon melted chocolate over the peanut butter, creating a top layer of your sandwich. A plastic knife works well to smooth out the edges. Place it back in the freezer one more time for about 10 minutes.
7. Finally, drizzle some more melted chocolate over the sandwiches to give it that finished look.
I think next time I make these, I am going to crush pretzels and add them to the peanut butter layer, before putting on the final chocolate layer. Another variation, that I think would be amazing, is to use crunch peanut butter.
Are you drooling? These are SO easy to make, and you will want to keep them chilled. But they are FABULOUS! Do you want to enjoy some of the best food that the Disney Parks offer? I'm always ready to help you plan a magical trip! Contact me for a no obligation quote! Have a magical day!