Cinnamon Sugar Donut Muffins
So last week I made those Raspberry Donut Muffins and I really wanted to make them again for breakfast this past weekend. But I didn't have any more raspberries.
I remembered seeing in the inspiration recipe that instead of the fruit glaze you could just use butter to top the muffins so I gave that a try this time. They were yummy! I'm honestly kinda torn between which ones I like better.
CINNAMON SUGAR DONUT MUFFINS
YIELD: 32 mini muffins
INGREDIENTS:
1/3 cup shortening
1/2 cup sugar
1 egg
1 & 1/2 cups flour
1 & 1/2 teaspoons baking powder
1/2 teaspoon salt
1/4 teaspoon ground nutmeg
3/4 cup milk
1/4 cup butter, melted
1/4 cup sugar
1/2 teaspoon ground cinnamon
COOKING DIRECTIONS:
Preheat your oven to 350 degrees and line a mini muffin tin with paper liners.
In a medium bowl whisk together the shortening, sugar and egg until fully combined. In another medium bowl, stir the flour, baking powder, salt and nutmeg
together. Stir the flour mixture into the shortening mixture alternating with milk until just combined.
Fill the muffin cups 2/3 full and bake for 18-20 minutes, or until a toothpick comes out clean. Remove the muffins from the pan & allow to cool.
Combine the remaining 1/4 cup sugar & cinnamon in a small bowl. Dip the tops of the muffins in the melted butter and then dip in cinnamon sugar mixture.
STOPPING BY FROM PINTEREST?
CHECK OUT SOME OTHER BREAKFAST RECIPES PINNERS LOVE
CANDIED BACON MONKEY BREAD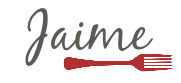 SUBSCRIBE VIA EMAIL & HAVE DINNER DELIVERED STRAIGHT TO YOUR INBOX