Greg's Goodies AKA Chocolate Peanut Butter Bars
THESE SIMPLE, 4 INGREDIENT BARS COMBINE THE PERFECT FLAVORS OF CHOCOLATE & PEANUT BUTTER WITH THE AWESOME ADDITION OF MARSHMALLOW!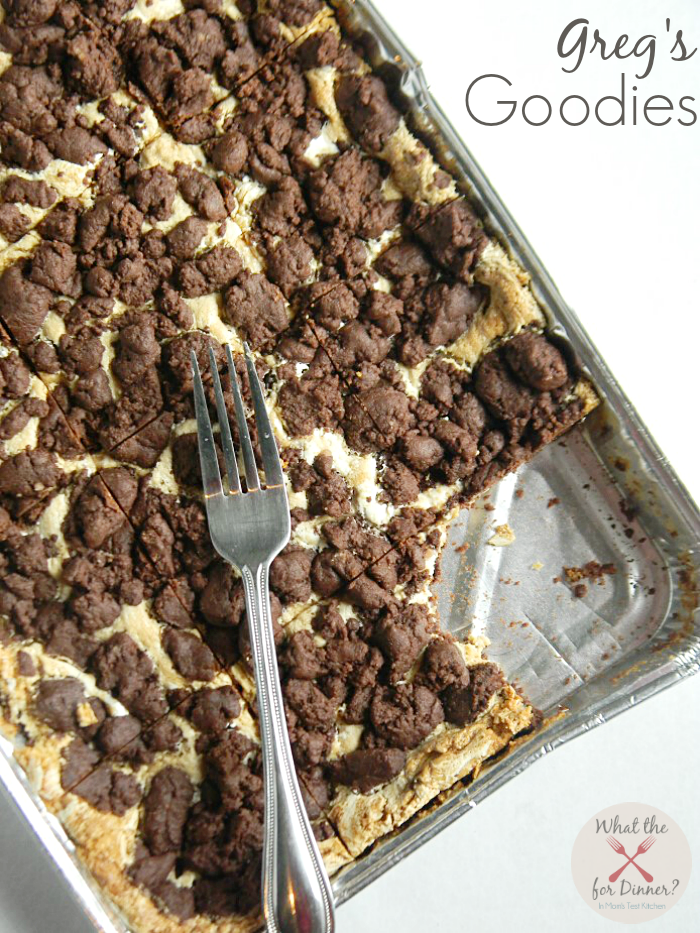 You know what happens when you think you've out smarted a 3 year old? You haven't & the little monster proves to be pretty dang intuitive.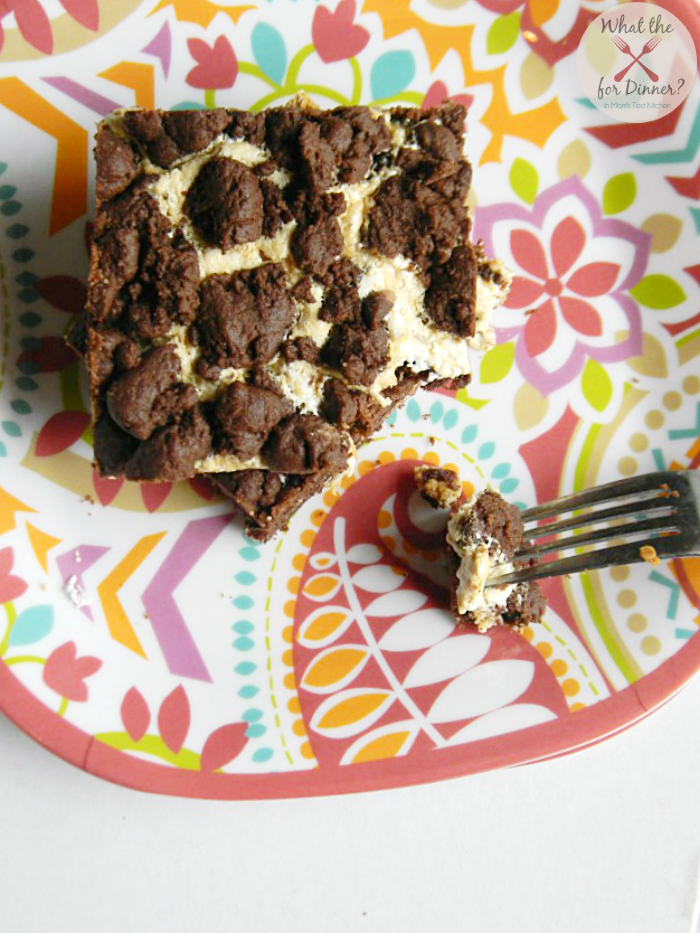 Yesterday morning while I was making these chocolate peanut butter bars of awesomeness, Princess P was still asleep. I was hoping to get them made & photographed before she woke up. Well, the smell of deliciousness baking must have woken her because the first thing she said to me when she got out of bed was "Can I have a cookie?" I responded in the way any good parent who doesn't want to share who doesn't want her child having dessert for breakfast would, I lied.
"I don't have any cookies baby".
"But I smell them"
Well. Damn.
So, I did end up sharing. After she had both breakfast & lunch. 🙂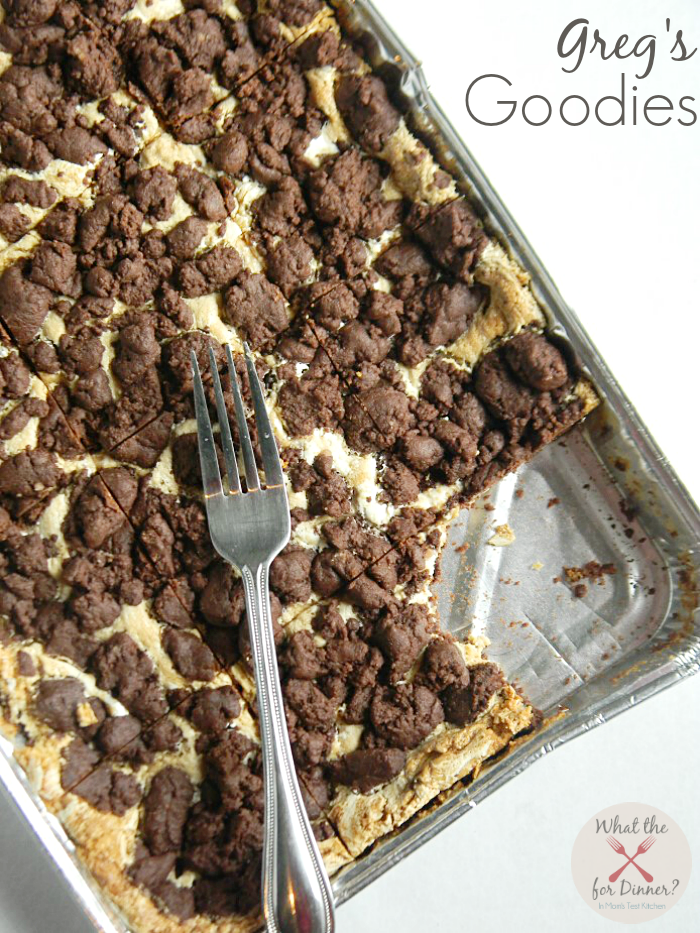 Greg's Goodies
Ingredients
1

box

16.25 ounces devil's food cake mix

1/2

cup

1 stick butter, melted

1

jar

7 ounces marshmallow creme

3/4

cups

creamy peanut butter
Instructions
Preheat your oven to 350 degrees.

In a large bowl, combine the cake mix & melted butter (let the butter cool just a bit before adding it to the cake mix). The mixture will be crumbly.

Reserve 1 & 1/2 cups of the mixture for the topping. Pat the remaining mixture into the bottom of an ungreased 12x8x1 baking dish*.

In a small bowl, combine the peanut butter & the marshmallow creme. Spread the peanut butter mixture evenly over the crumb mixture in the dish. Sprinkle the reserved cake mix over the peanut butter layer.

Bake for 18 - 20 minutes. Let cool & then cut into bars.
Notes
*I used a foil oblong cake pan purchased at the Dollar Tree for easy cleanup. You can also make this in a 13x9x2 inch pan following the same instructions.
RECIPE INSPIRED BY: My Uncle Greg via the Crescent Hill Baptist Church Cookbook
WANT MORE CHOCOLATE / PEANUT BUTTER GOODIES?

SUBSCRIBE VIA EMAIL & HAVE DINNER DELIVERED STRAIGHT TO YOUR INBOX