Best Guacamole in the World #SecretRecipeClub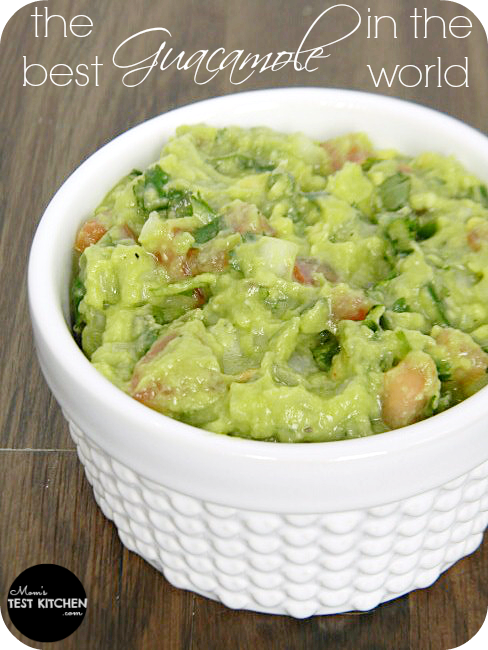 Welcome to the #SecretRecipeClub! I have been a fan of Dorothy & Shockingly Delicious for awhile now! I was introduced to her blog through another group that both her and I participate in and she is wonderful! She's a wonderful blogger, her recipes are amazing and her photos are drool-worthy!! Seriously, just check this out! You're adding that to your menu plan now aren't you??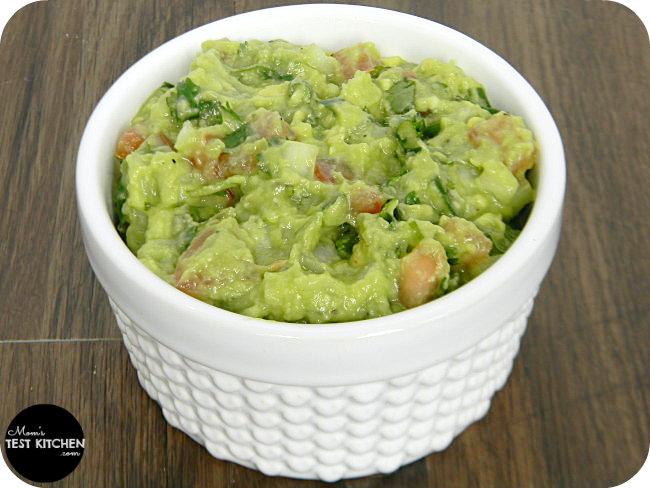 Since it's football season here in the Test Kitchen household, I knew I wanted to look through Dorothy's Appetizers for a good game day recipe & that's where I found The Best Guacamole in the World! Perfect for a Sunday spent betting on watching sports!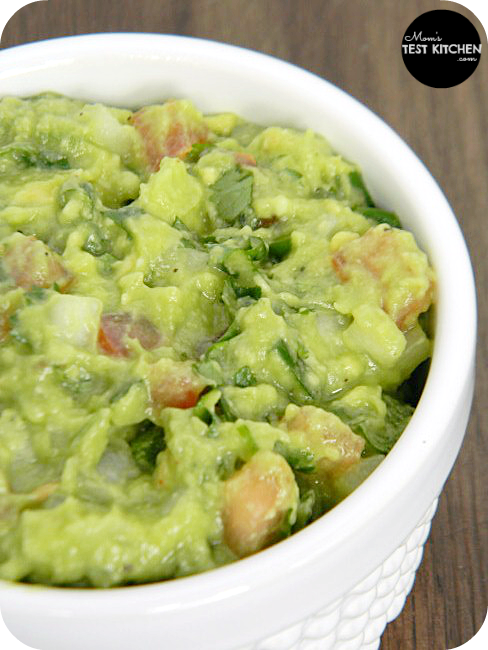 Best Guacamole in the World
Ingredients
1

medium white onion

diced

1

medium tomato

diced

1

bunch cilantro

roughly chopped

1

serrano chili

seeded & finely chopped

3

ripe avocado

juice from 1 small lime

1/4

teaspoon

cumin

1/4

teaspoon

chili powder

salt & pepper to season
Instructions
In a medium bowl, add the onions, tomatoes, cilantro & serrano pepper. Cut the avocados in half, remove and discard pits. Cradling the avocado half in the palm of your hand, cut vertical and horizontal slices. Using a spoon, spoon out the avocado pieces and place in the bowl with the onion and tomato mixture. Using a fork, mix gently to avoid mashing the avocado.

Add the cumin, chili powder and squeeze the lime juice over the top of the guacamole (avoid too much juice so as not make the guacamole runny), and use the fork to mix again gently. Season with salt and pepper. Chill or serve immediately.
Notes
To keep the guacamole from turning brown, cover the surface of the guacamole with saran wrap. The Saran wrap should touch the guacamole to form a barrier against the air, and should extend all the way to the edge of the bowl. This helps to reduce the air exposure to the guacamole and prevent it from browning.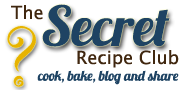 ');

Be sure to stay connected on social media for all the latest recipes & behind the scenes fun!