A Halloween Sweets & Treats Round-Up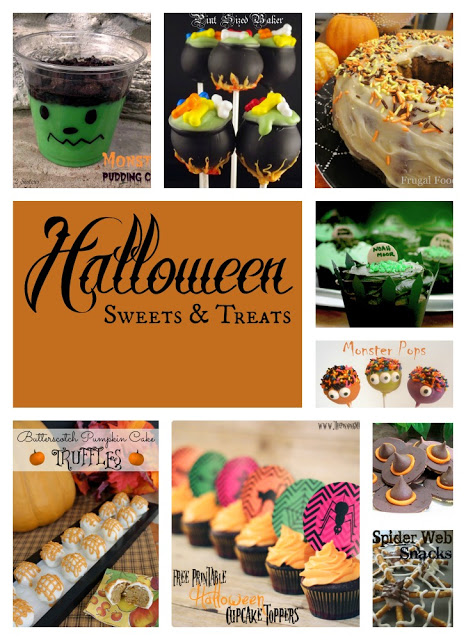 Can you believe that Halloween is just around the corner?? It's such a fun and festive time of year!! I can't wait to pick out Princess P's costume & do some decorating & make some Halloween inspired goodies!
Speaking of goodies, I've rounded up a few sweet and spooky dessert recipes – and even some cute printable cupcake toppers – perfect for your Halloween get together!!
So what does your kiddo want to be for Halloween? My niece wants to be Hello Kitty & wants P to go as Hello Kitty's little sister!! I didn't even know Hello Kitty had a little sister!!
CHECK OUT THIS MONTH'S SPONSOR