This post is a delicious recipe shared by monthly contributor Christie from A Kitchen Hoor's Adventures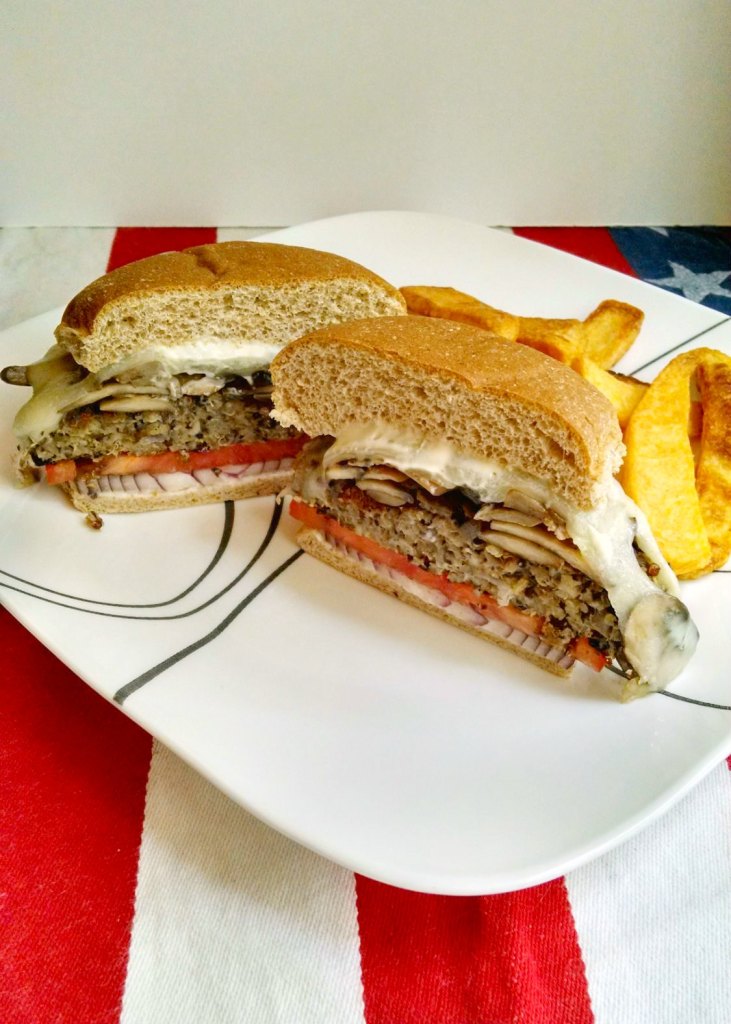 I love hamburgers. Who doesn't, right? All thick and juicy. Crazy tasty with that scrumptious grilled flavor. YUM! Okay. Stop drooling.
Oh, by the way, it's me, Christie from A Kitchen Hoor's Adventures, again. I'm dropping in on Mom's Test Kitchen to offer up some tasty vittles for her readers. So, sit back and enjoy my little banter and if you like what you read, head on over to my blog to read some more.
Where was I? Oh yeah! Drooling over these Mushroom Swiss Mushroom Swiss Burgers. I know you're intrigued. Why the mushroom Swiss mushroom Swiss thing? Well, dear reader, I'll get to that point. You're just going to have to work for a bit. *smile*
As I was saying, who doesn't love burgers? You don't? Why not? Well, I DO! I love burgers! They're the epitome of the welcome mat to summer. Just walk right on in, grab a bun, some chips or potato salad, a burger, and have a seat at the picnic table. Hi summer, nice to see ya! It's been a while, almost a year I think? *snort*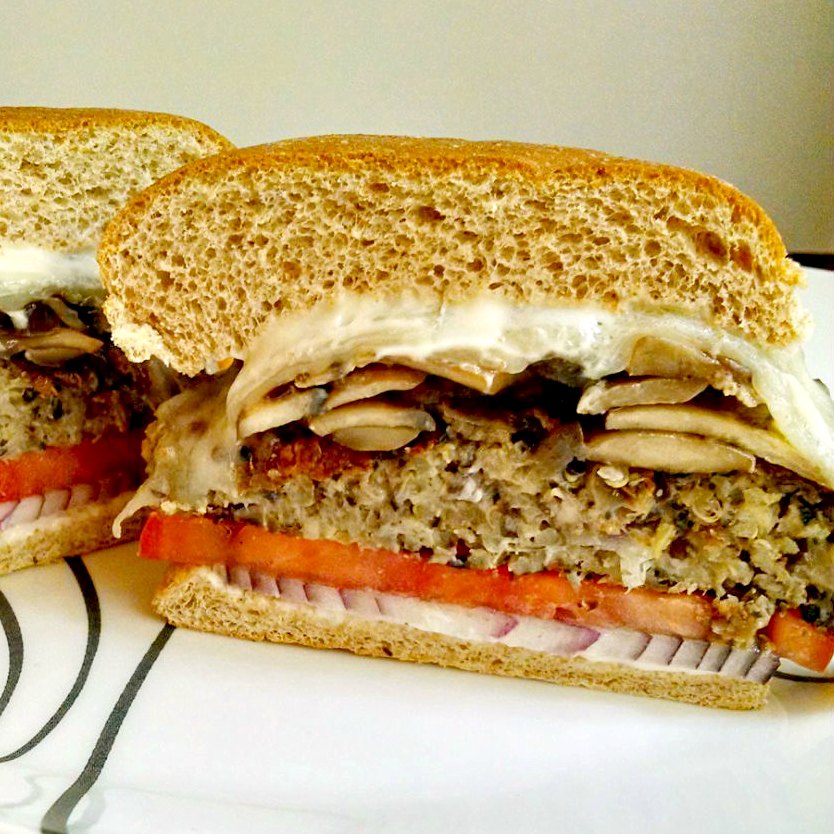 But, what do you do when you've vowed to follow the #MeatlessMonday campaign and go meat free on Monday? Make a veggie burger! Yes. I know what you're thinking, "They're all dry and gross, right?" No. They're not. Some are. Well, I can only speak for the ONE other I had at a restaurant. It was a lentil mushroom and was VERY dry, which is why I haven't tried to make them until now.
These are not those. These are not dry. These are not bland. These are delicious!! Well, they are if you like mushroom Swiss burgers, which I happen to LOVE mushroom Swiss burgers! So, here's why the mushroom Swiss mushroom Swiss thing; mushrooms and Swiss cheese are both IN and ON the burgers. That's why they're so crazy tasty moist!
The binder is your typical bean, breadcrumbs and egg (substitute in our case), but the flavors elements are the Swiss cheese and the cremini mushrooms. This paired with some tasty, smoky, spices makes these taste just like a grilled burger.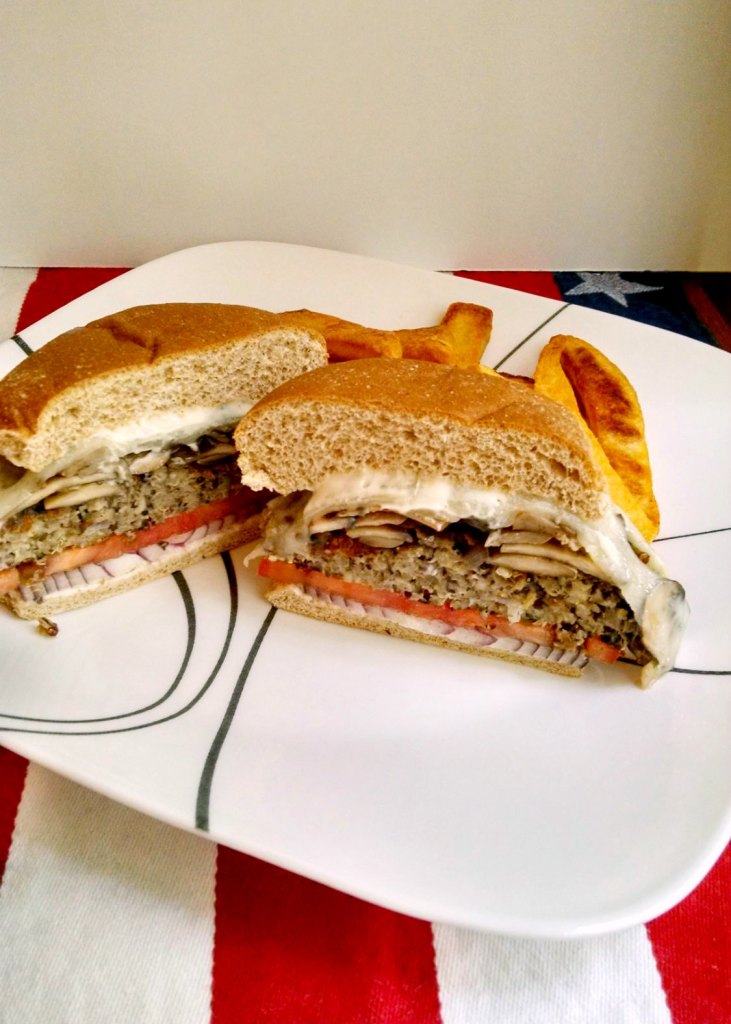 Being as Memorial Day is on Monday, I had to whip up SOMETHING for us to nosh on while the rest of the country was more or less munching on burgers, hot dogs, salads a plenty, and what not. I didn't want it to be something S wasn't going to enjoy and was going to be left hungry. This was hearty and had plenty of protein from the quinoa. You will not be hungry after eating one of these!! Trust me!
[amd-zlrecipe-recipe:77]