40 Slow Cooker Beef Recipes #CrockPotWeek
We've rounded up 40 of the simplest, man pleasing, red meat filled Slow Cooker Recipes to help make dinner time super quick and easy!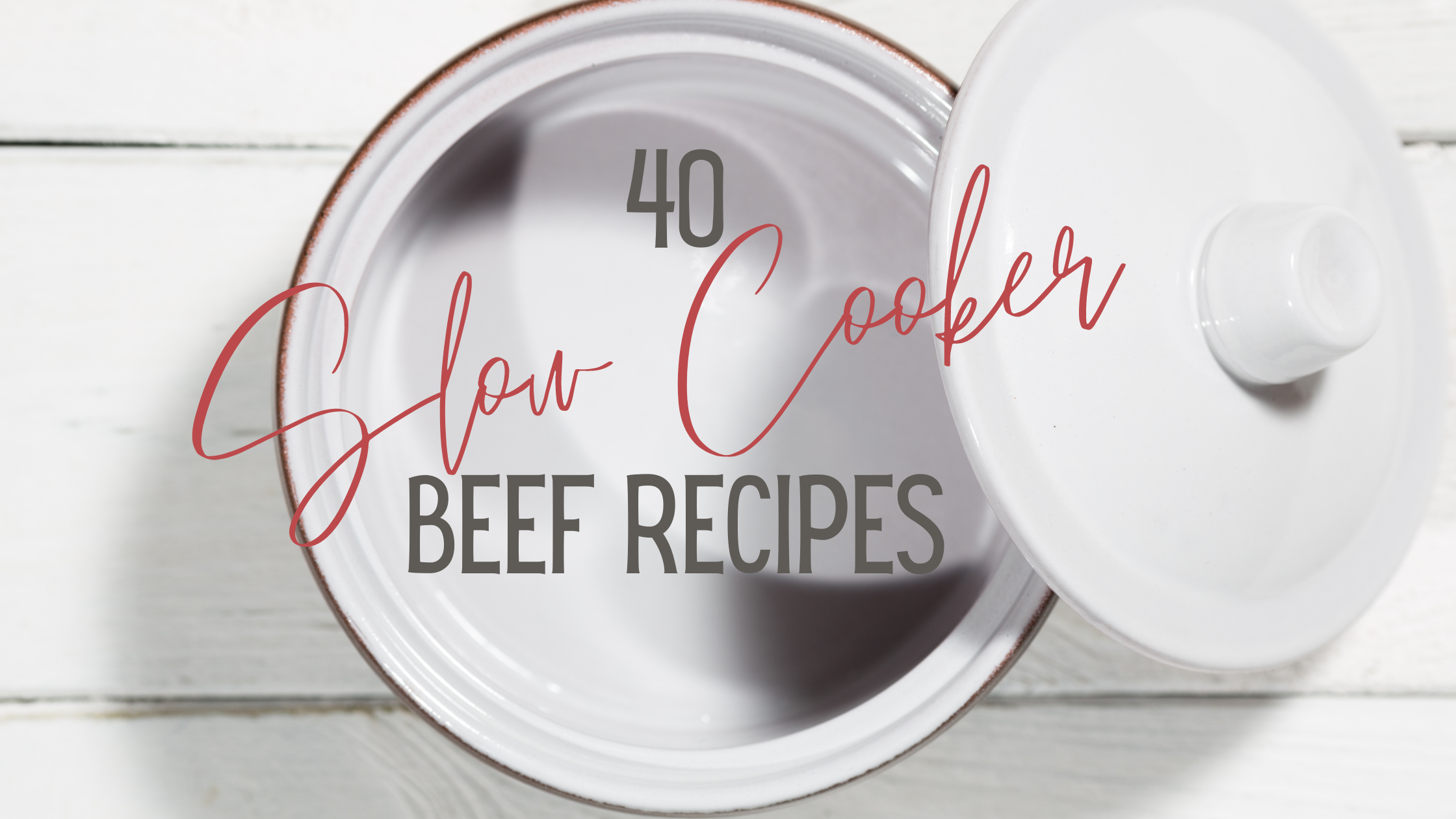 Y'all ready for another round up?? I feel like the round up queen lately!!! I've got another great Slow Cooker Recipe Round Up for you today – this one is packed with THE BEEF!
In case you missed yesterdays ~ be sure to check out the 35+ Slow Cooked Pork Recipes for some great dinner ideas!!
Bowl
CROCKPOT ASIAN-STYLE MONGOLIAN BEEF STEW : It's quick and easy to prep, has a short list of ingredients, and your crockpot does the hard work
CROCK-POT BEEF VEGETABLE SOUP : Easy & healthy, perfect for cold nights
FRENCH ONION SOUP : Rich and beefy with caramelized onions, topped with gooey Gruyere cheese and crunchy croutons. It doesn't get much better then that
JAMAICAN BEEF CURRY : A delicious one pot melt-in-your-mouth Caribbean stew
MANLY MEATY CHILI : This chili is not for sissies. It's manly, meaty and chock full of veggies and beans
SLOW COOKER AFRICAN PEANUT STEW : Great for meal prep, weeknight dinners and days when you need easy comfort food.
SLOW COOKER ALOHA CHILI : Takes just a little prep work, then simmers in the slow cooker so you come home to an easy meal with meaty, delicious sweet heat.
SLOW COOKER BEEF AND BACON CHILI : Velvety slow-cooked beef is simmered in spices and finished with crispy bacon for the ultimate keto comfort food
SLOW-COOKER BEEF & TOMATO STEW : This one will get you a thumbs up from the family
SLOW COOKER BEEF, BARLEY AND MUSHROOM SOUP : Pure comfort food in a bowl
SLOW COOKER BEEF PHO : Warm, comforting and full of flavor
SLOW COOKER CARNE ASADA BOWLS WITH MANGO SAUCE : Easy & delicious, and marinades as it cooks!
SLOW COOKER GREEN TOMATO GARLIC CHILI : Green tomatoes, roasted garlic, and ground beef make a colorful and flavorful chili recipe perfect for fall
SLOW COOKER KETO HAMBURGER SOUP WITH CREAM CHEESE AND ROTEL : Quick and easy comfort meal packed with flavor
SLOW COOKER LASAGNA SOUP : A simple and tasty version of a classic
Handheld
4 INGREDIENT SHREDDED BEEF SANDWICH : With only 4 ingredients, this freezer friendly recipe is sure to become a family favorite
BEEF LETTUCE WRAPS WITH MANGO SALSA : Savory, spicy, sweet, and sour! They are packed with flavor and come together in just a couple of hours in the slow cooker
CROCK POT BBQ BEEF SANDWICHES : Just set your crockpot, go about your business, and have a hassle free meal
DR. PEPPER BRISKET-BRIE TACOS : Set it and forget it, until it's time to eat, and then never forget the flavors you experienced
DUDE FOOD CROCK-POT CARNE ASADA : Using pre-seasoned meat makes this Crock-Pot Carne Asada super easy. A few beans, some guacamole, maybe some chopped cilantro and a tortilla, and dinner is served
EASY CROCK POT FRENCH DIP SANDWICHES : An easy, winning dinner recipe that you'll fall in love with
EASY SPICY BEEF SHORT RIBS : A tender cooked and full of flavor weeknight dinner
SALSA ROAST BURRITOS : Simple to make & the slow cooker portion only requires two ingredients
SLOW COOKER BEEF BARBACOA : This copycat Chipotle recipe smells ah-mazing and tastes even better! Perfect for tacos, burrito bowls, tostadas, and so much more
SLOW COOKER KOREAN SHORT RIBS : Delicious, fall-off-the-bone tender that take less than 5 mins of prep work
Plate
BALSAMIC CROCK POT ROAST : An entire meal made in your crockpot that is perfect for the busy weeknights
BEEF CHEEK RAGU WITH PAPPARDELLE : Easy and inexpensive perfect winter warming meal
BEST BRISKET FOR PASSOVER : The ingredients do all the work in this warm, welcoming, easy-to-make slow cooker brisket
CROCKPOT LASAGNA : Is a great recipe for a hearty meal during a busy week! It's also a great freezer meal to make ahead and cook later
EASIER-THAN-TAKEOUT THREE PACK SLOW COOKER ROAST : Sure to become a family favorite
FATHER'S DAY CROCK POT MEAT & POTATOES : Man food at it's finest, plus some whiskey
LONDON BROIL : You won't believe what a tender, flavorful meat you end up with along with a delectable gravy that's great served over rice or noodles or sopped up with some homemade bread
ROAST BEEF WITH CREAMY BEER SAUCE : Made with beer and it's made in a crock pot. Doesn't get much better
SALSA BEEF TACO SALAD : An inexpensive, tasty, low carb alternative to tacos
SLOW-COOKED MOROCCAN SHORT RIBS : The combination of spices used and seared into the meat gives these ribs a savory-sweet taste that is incredible
SLOW COOKER ASIAN POT ROAST : Repeat crowd pleaser
SLOW COOKER BEEF & BROCCOLI : Sure to be added to the make again list of recipes
SLOW COOKER BEEF GOULASH : A perfect winter warmer recipe that takes next to nothing to prepare
SLOW COOKER BEEF STROGANOFF : Only takes a few ingredients and tastes just like mom would make
Thanks for stopping by!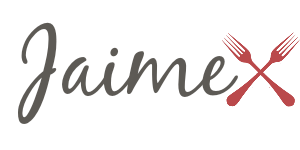 Post Updated 09.04.2020