Welcome to Week #62 of Wonderful Food Wednesday!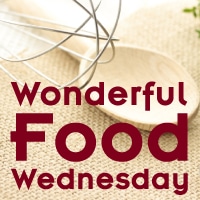 Welcome to the party!! We're so excited you've joined us again this week!!
So how was everyone's Halloween? Did your kids have a blast?! Princess P had so much fun! She absolutely loved her costume, she even wanted to sleep in it!! But who can blame her!! Look how stinkin cute she was!! The costume even had 80's Madonna style fingerless gloves (it's hard to see there in the photo!)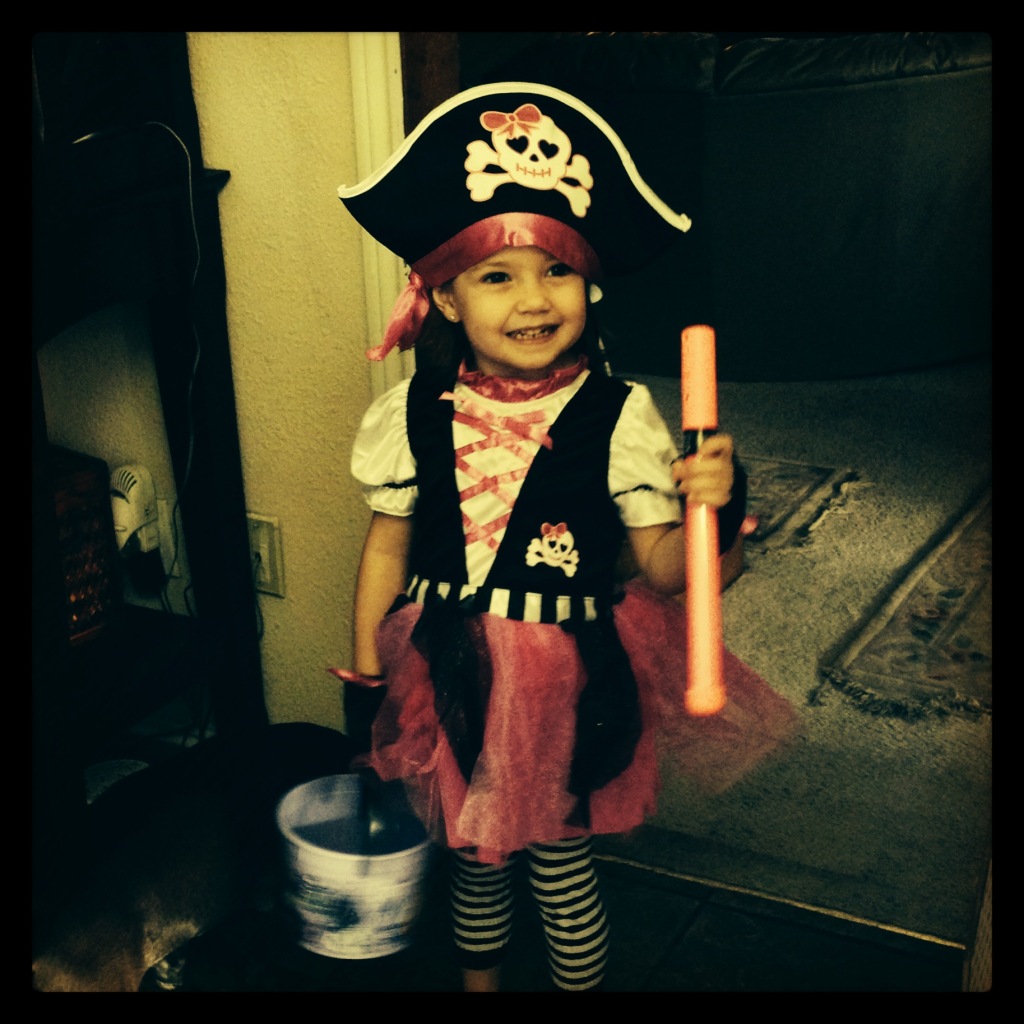 And now, how are y'all liking the new digs? We're officially all transferred over here to WP & I'm loving it! And in case you missed it on Monday, I've got some new contributors joining the team with me! Up first we had Ang from Juggling Act Mama sharing a delicious Strawberry Lime Jam!!
So now let's get on with the party!! After all of that Halloween Candy, this week we are featuring warm, delicious comfort foods. We've got some delicious recipes from last week that are sure to warm your kitchen.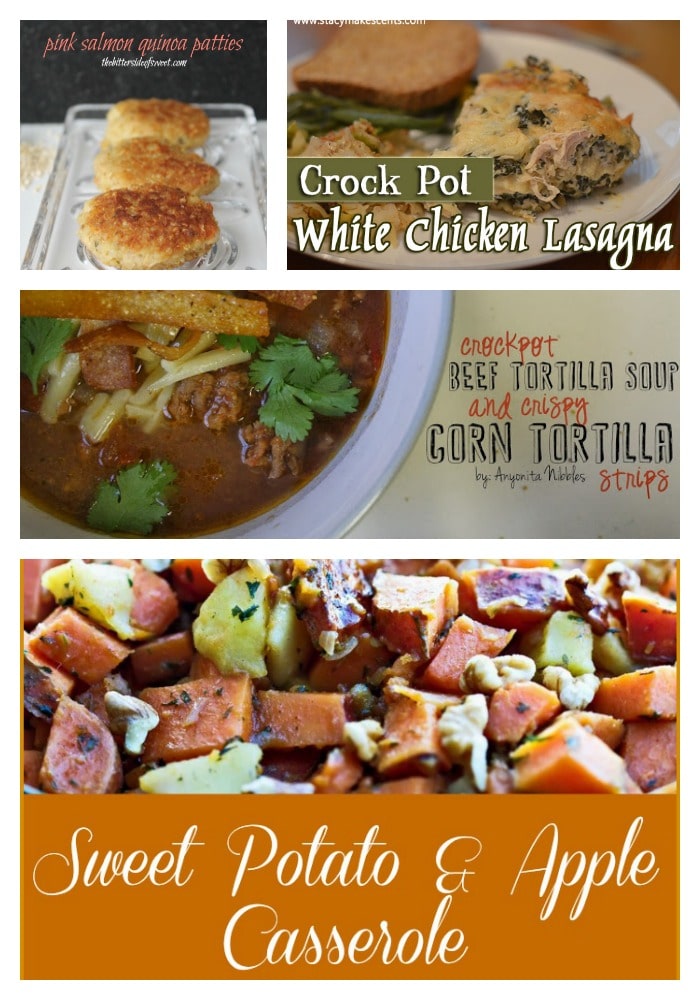 Stop by and check out these recipes: The Bitter Side of Sweet:
Pink Salmon Quinoa Patties
Stacey Makes Cents: Crock Pot White Chicken Lasagna Anoynita Nibbles:
Crockpot Beef Tortilla Soup
We Do Fun Here: Sweet Potato Apple Casserole
Want to be featured? Post your best and we'll pick some of our favorites to feature each week. Check back next week to see if you've been featured on Wonderful Food Wednesday. If you're featured, your recipe will also be pinned to our Wonderful Food Wednesday Pinterest board
Featured? Grab our button and place it on your sidebar.
Don't forget that the #WFW hosts share YOUR recipes on Facebook, Twitter, G+ & Pinterest each week!! Be sure to follow along on our social media so you can see some of the recipes we love from the party. We share so much more than what we feature every Wednesday!! 🙂 Plus, be sure to follow the Wonderful Food Wednesday Features board on Pinterest!!
Follow Wonderful Food Wednesday Features by Jaime @ Mom's Test Kitchen on Pinterest
Your hosts were also busy this week making some delicious recipes that you will want to try out. Perfect for cool Fall days.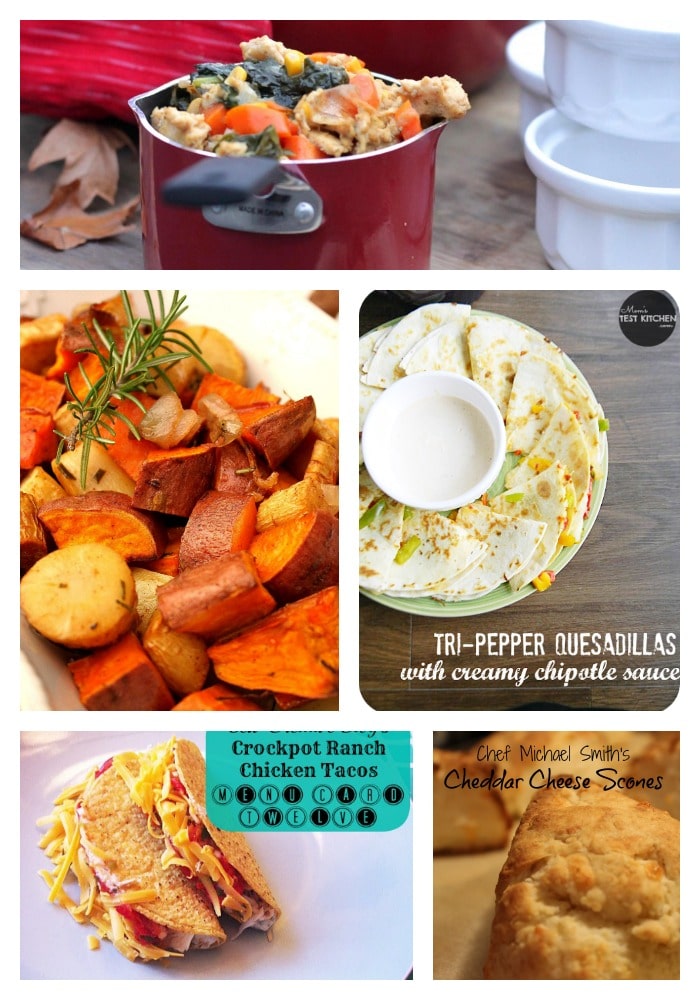 Chicken Chili with Kale and Sweet Corn by Nic
So now lets party!!
2. Visit as many blogs as you can, leave comments, follow and grab their recipes.
*Please note that by linking up you are giving permission for your picture & post to be pinned to the Wonderful Food Wednesday Pinterest Board & to use the photos along with a link back to your post on Mom's Test Kitchen's Social Media Networks
Leave us a comment and tell us what you're cooking up!