Wonderful Food Wednesday – Week #29
With Kerrie away on a trip through the Southern United States, she cannot wait to come back and make some of the recipes she's tried.
Until then, we are all looking forward to seeing what has been cooking in your kitchen.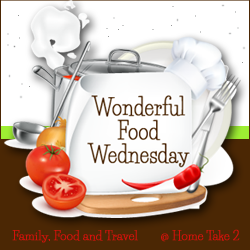 There were SO many great recipes that linked up last week that it was hard to choose just one recipe and blogger to feature this week, but Bridget at What's Cooking in the Burbs had us at Loaded Potato and Cajun! Her
Loaded Potato Cajun Chicken Skillet
one-pot meal looks and sounds like a sensational dinner and has our mouths watering!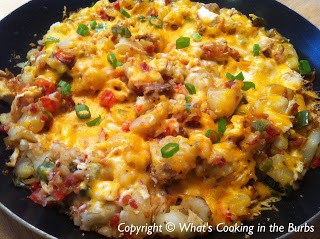 Congratulations Bridget!
So now lets par-tay!!
Rules:
*If you are a new follower please leave us a message/comment so that we can hop on over for a visit.
2. Visit as many blogs as you can, leave comments, follow and grab their recipes.

If you are interested in guest hosting for a week, please send an email to twinstravelblog (at) gmail (dot) com