Happy August y'all!!
Little did you know this is going to be the best month EVER!!
Why you ask?
Because we've officially dubbed August as….
wait for it….
Bacon Month!
I've teamed up with 9 other bloggers to bring you a month full of bacon luv.
So let's meet the #BaconMonth team…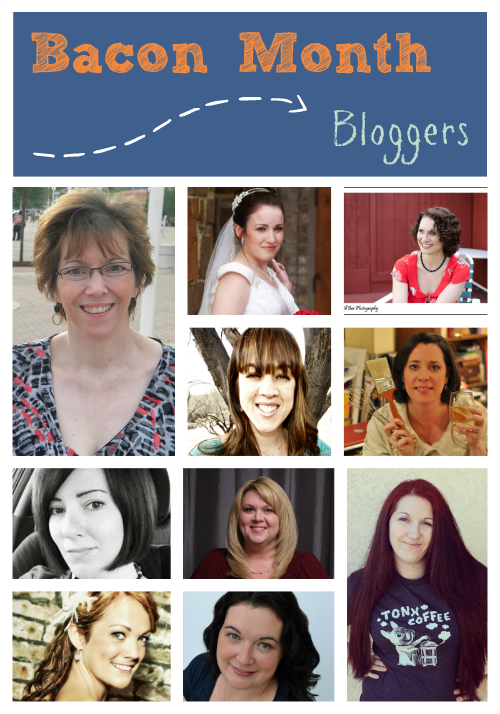 Kim | Cravings of a Lunatic
All through out August, you'll be able to find delicious recipes featuring bacon on our blogs. All this bacon love leads up to International Bacon Day on August 31st. I don't think anyone really needs an excuse to celebrate bacon though. It really is the happiest food. I mean seriously, just look at this…
and this….
Yeah. Bacon needs a month.
Follow along with the hashtag #BaconMonth on Pinterest, Twitter, Facebook, Gooogle+, and Instagram.
You can help us get the word out and celebrate your love of bacon by adding the Bacon Month button to your side bar.
Stay tuned because all the #BaconMonth fun starts now!!
CHECK OUT DOREE, A PRETTY AWESOME MOMMY & FOODIE @