This post brought to you by Breyers Gelato Indulgences . All opinions are 100% mine.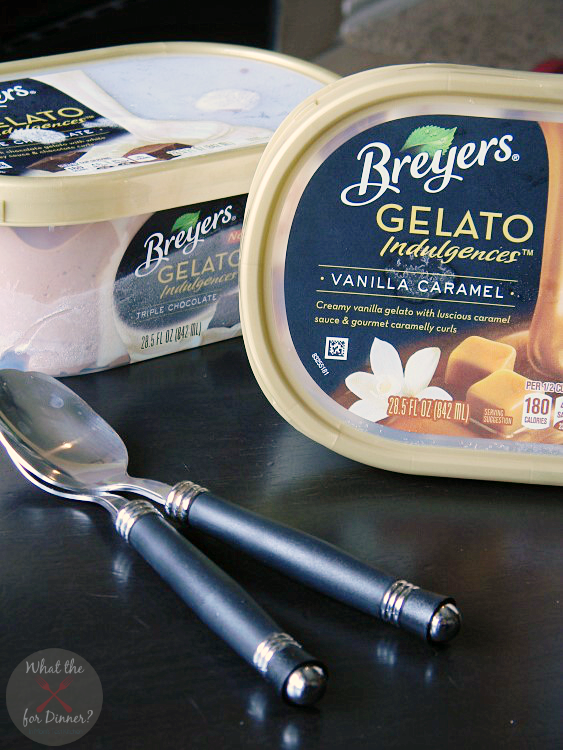 I know I've told y'all before how the Hubs & I typically do a 'date night' every Saturday night. Where we rent a movie & get take out & just veg on the sofa once the little has gone to bed for the night. Well this past month our date nights have become family date nights because preseason football games were starting before Princess P's bedtime!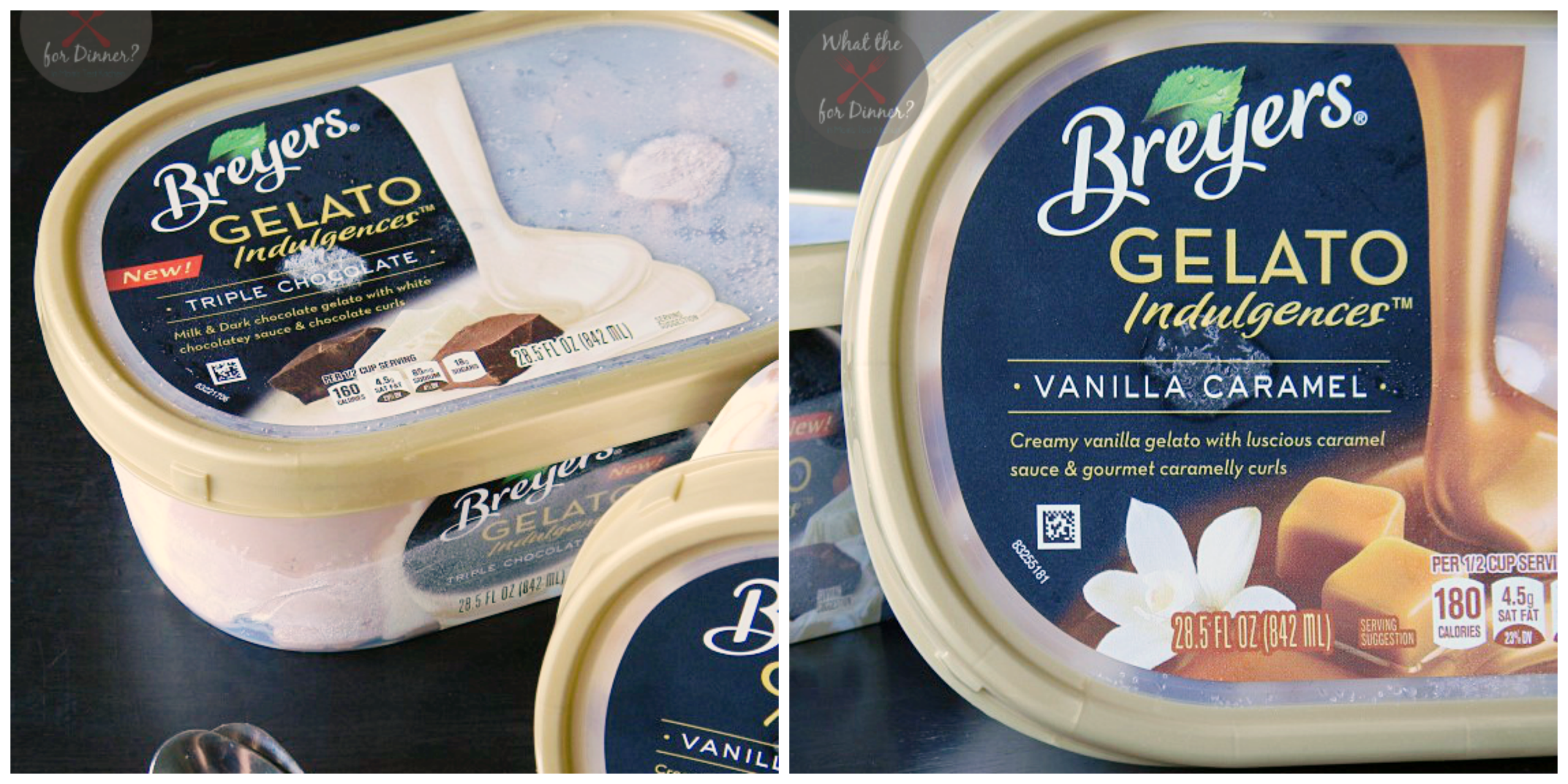 So for this last preseason game, I decided to pick us up a litte treat while I was at the store. I grabbed a few containers of our favorite Breyers Gelato Indulgences! Since we have had them before I knew the Triple Chocolate & the Vanilla Caramel had to be on the list! I was really hoping to try the Raspberry Cheesecake this time but my store was all out. It must be a very popular flavor!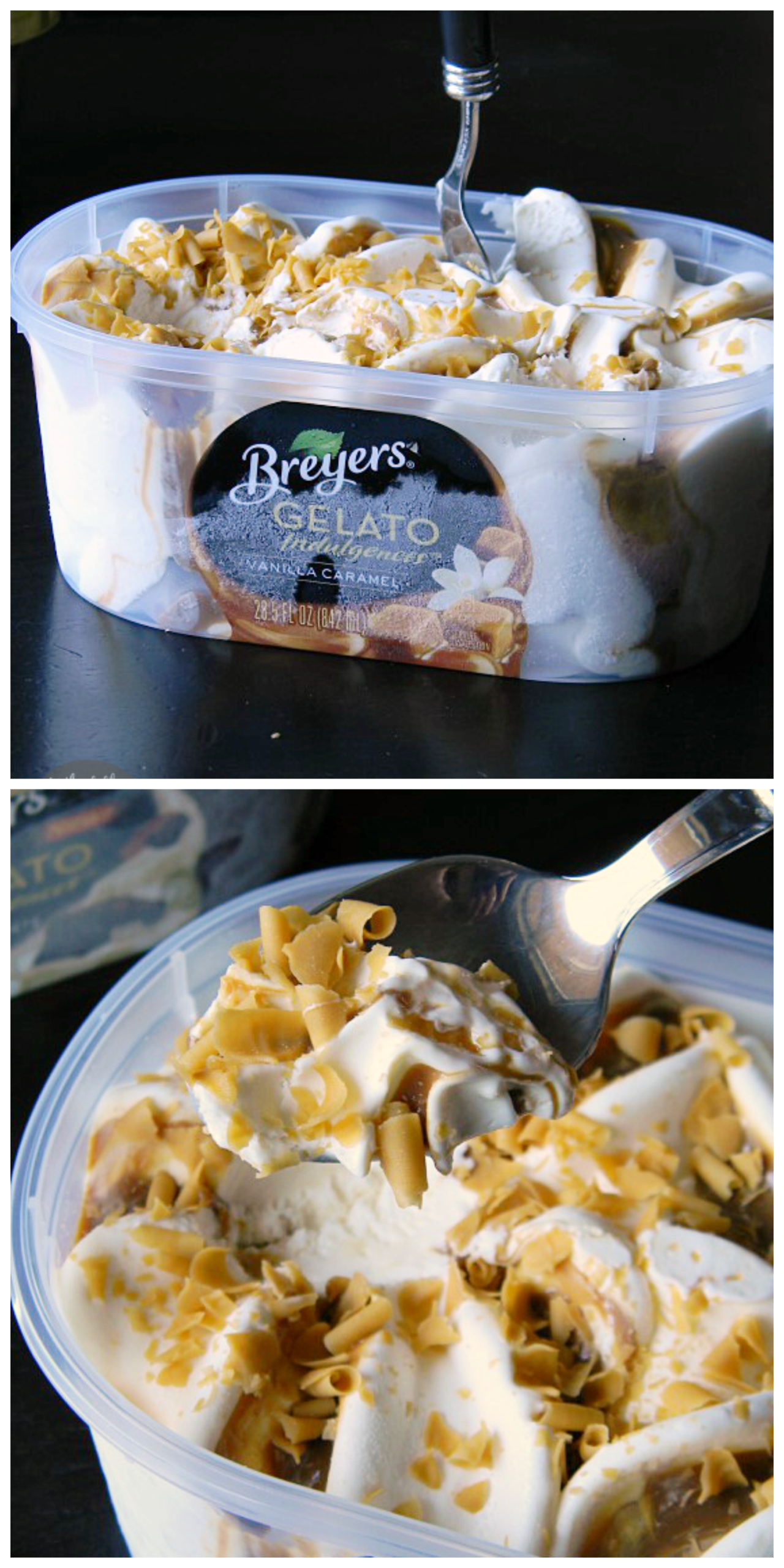 Since we were doing a family date night, after we had finished dinner, I grabbed our Breyers Gelato Indulgences & 3 spoons so we could dig in while we watched the second half of the game. Well as soon as I could get everything on the table, someone decided that it was all hers & that mommy and daddy didn't really need any!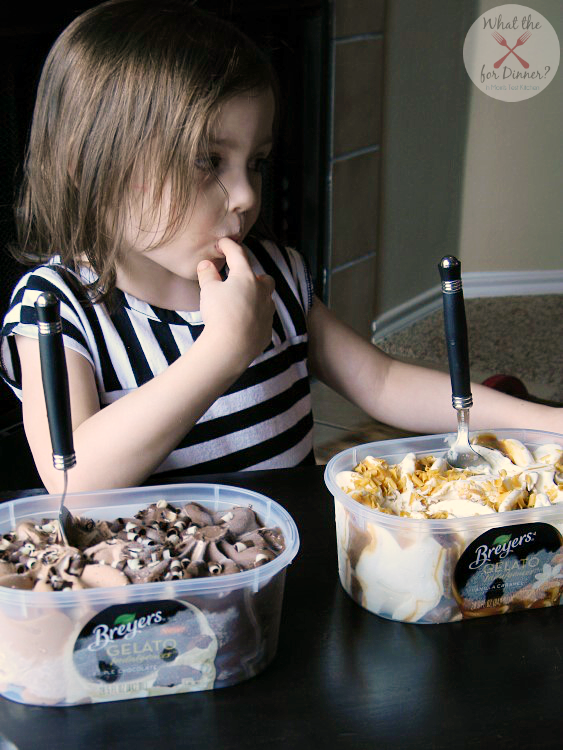 Look at that! Little monster! She's lucky she's cute! 😉
I knew the only way I was getting some of the Gelato this time was to get creative because she was not giving up those tubs! So I went to the pantry & grabbed a few pre-made chewy chocolate chip cookies & decided to make super easy Gelato Sandwiches with the Breyers Gelato Indulgences Triple Chocolate! They were so good! And totally made me forget that my Vanilla Caramel had been taken over! 😉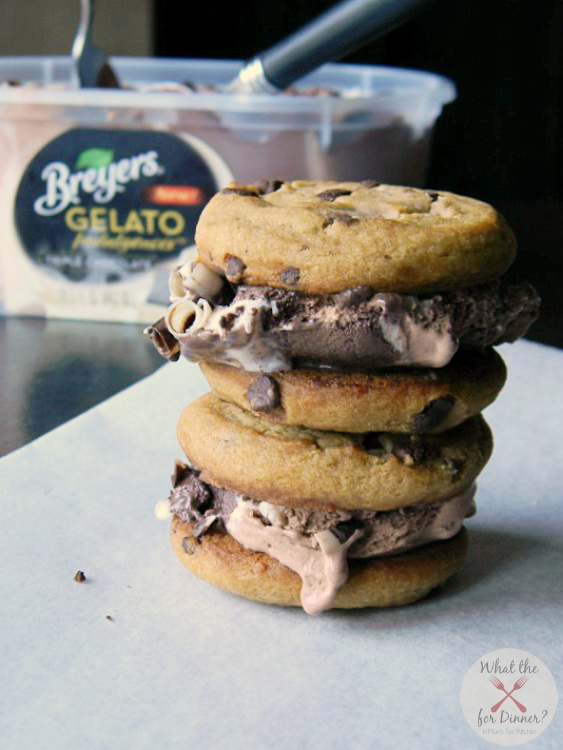 How would you incorporate Breyers Gelato Indulgences into your next date night?
Connect With Breyer's
Facebook | Twitter | Pinterest