Welcome to 
Wonderful Food Wednesday!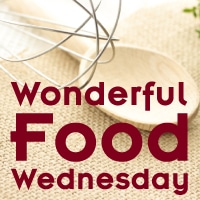 I hope y'all had a great week!!  So, what do y'all think of the new button for #WonderfulFoodWednesday??  It's great huh?  We are really excited about the update to the look!  Feel free to update any old buttons y'all might have on your blogs to the new one!!
So, Wonderful Food Wednesday is just 3 weeks away from turning 1!!!! We've loved reading all your recipes and picking out our weekly features. So many fabulous foods have been linked up. We thank you for each and every one!  We've got some exciting things in the works for Wonderful Food Wednesdays, some amazing giveaways coming up, a new co-host is going to be joining up (if you're interested in becoming that co-host, head over
here
)!  There's going to be great weeks ahead that you aren't going to want to miss so make sure to keep coming back & sharing those recipes & invite your friends so they can join in on the fun!!
This week we are joined by the awesome co-host Kaylan from Heaven's Garden!  Be sure to head over & show Kaylan some love!
This week we are featuring "yummy things on a bun" these delicious sandwiches are sure to be a family favourite. Stop by these blogs and let them know how great their sandwiches look.
Want to be featured? Post your best and we'll pick a few of our favorites to feature each week. Check back next week to see if you've been featured on Wonderful Food Wednesday. If you're featured, your recipe will also be pinned to our Wonderful Food Wednesday Pinterest board.
Featured? Grab our button and place it on your sideboard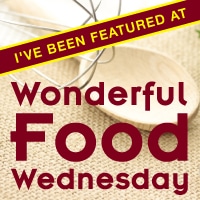 This week Jaime, Jessica and Kerrie were cooking up these fabulous recipes on our blogs: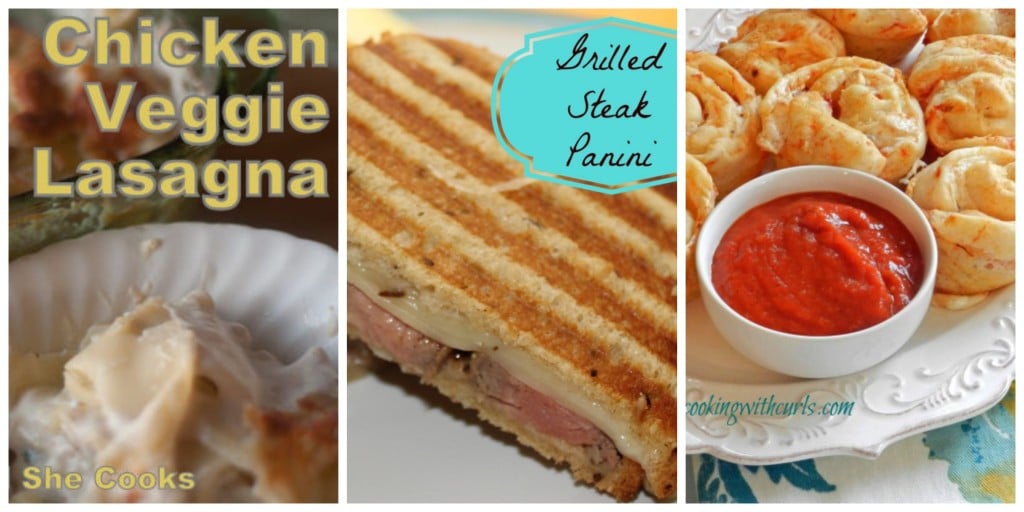 2. Visit as many blogs as you can, leave comments, follow and grab their recipes.
*Please note that by linking up you are giving permission for your picture & post to be pinned to the Wonderful Food Wednesday Pinterest Board

& to use the photos along with a link back to your post on Mom's Test Kitchen's Social Media Networks
 
**We are currently looking for a food blogger to join our team and host Wonderful Food Wednesday on a permanent basis. If you are interested fill out this form.
Leave us a comment and tell us what you're cooking up!
CHECK OUT DOREE, A PRETTY AWESOME MOMMY & FOODIE @