Welcome to another week of Mom's Test Meal Mondays!! 
I just want to say thank you to everyone that has linked up over the past few months!!  Y'all are the reason this party is a success and I am so appreciative!!  Last week we had almost 100 recipes linked up!  I was completely blown away!!
Tuesday is a big day here in the MTK household!  The Hubs turns another year older!  So this week we're going to honor the men in our lives by sharing our man-pleasing meals!!  Husbands, Dads, Sons ~ whatever makes those boys happy, we want to see it!!
To get us started, my absolutely amazing co-host, Meredith from
Wait 'Til Your Father Gets Home
(seriously, don't you just love that name!) is sharing one of her Hubby's favs!  And I'm just going to tell y'all, I'm so excited for the recipe she's sharing!!  When she sent it over to me, I immediately emailed her back & told her I already had this recipe pinned!!  This would be a woman-pleasing meal in my household too!!

~~~~~~~~~~~~~~~~~~~~~~~~~~~~~~~~~~~~~~~~~~~~~~~~~~~~~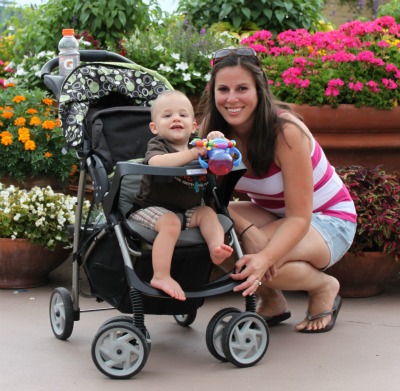 I started blogging this past January, so I'd say that makes me fairly new to the wonderful world of blogging! I like to share simple crafts, home decor ideas, recipes, and other easy DIY projects.
Thank you so much, Jaime, for inviting me to co-host this week's Test Meal Monday! I'm a huge fan of her blog and food (who isn't though, right)!? I was even more excited when she shared the theme of this week's party…
 
Man Pleasing Meals
I like to think that I have several "man pleasing meals" up my sleeve, but this one definitely tops the list lately for my husband!
 
Crunchy BBQ Chicken
I bet you've already got most of these items in your pantry too! You'll need:
boneless skinless chicken breasts (this recipe calls for two)
about 1 cup of crushed French Fried Onions
1/3 cup flour
your favorite BBQ sauce
salt & pepper to taste
Sprinkle salt and pepper on both chicken breasts (or however many you're making).
Crush about 1 cup of French Fried Onions and place in a shallow bowl. Add 1/3 cup flour and mix the two ingredients.
Cover the top of each chicken breast with your favorite BBQ sauce. Top with the crushed onions & flour mixture.
Turn the chicken over and repeat.
Bake at 375 for 20 minutes covered lightly with foil. Remove foil and bake an additional 10-15 minutes, or until the chicken is cooked through and the onions are golden brown.
Serve with your favorite veggies and some brown rice or a nice, hot baked potato!
I have a feeling this will be added to your weekly meal plan after you take your first bite!
 
Thanks again to Jaime for having me today as a co-host! I can't wait to try out all of your delicious recipes!
~~~~~~~~~~~~~~~~~~~~~~~~~~~~~~~~~~~~~~~~~~~~~~~~~~~~~~~~~~~~~
I know this is definitely going to be on my meal plan soon!!  Anyone else have a insane love for those french fried onions??  I love them!!
Remember this week's theme is Man Pleasing Meals.
The party is open to any and all of your favorite recipes, but only recipes that fit the theme will be featured at the end of the week.

Myself & Meredith would love to have you as new friends!! Please take a minute to follow us both via GFC, Twitter, FB, or any other social media you prefer

You are welcome to link up any recipe you like but only recipes that are consistent with the week's theme will be featured at the end of the week.

Please feel free to grab the button in the sidebar or add a direct link back to the week's party that you are linking up to

And finally, go make some new friends ~ spend a few minutes checking out some other recipes that you might want to try out yourself & comment! Everyone loves comments!!

Please note that by linking up you are giving permission to use the photos along with a link back to your post in the Mom's Test Meal Mondays Features post & on Mom's Test Kitchen's Social Media Networks
And remember, if anyone is interested in being a co-host for Mom's Test Meal Mondays, please email me at momstestkitchen (at) yahoo (dot) com! I'd love to have you!
Tweet